What is Contractor vs Employee vs Temp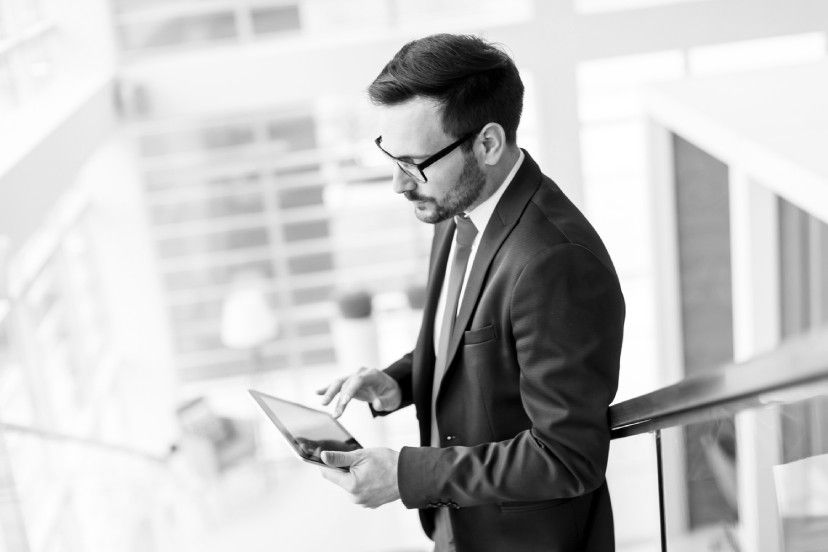 Today, companies have a variety of choices when it comes to filling talent needs. Temporary employees can fill seasonal or short-term needs, full-time employees support core business functions, and independent contractors can be hired for high-value projects or when specific expertise is required.
However, rules and regulations exist for each of these groups. And, there are practical applications to consider as well. Below, we explore each of these three worker types as well as when it makes financial, legal, and business sense to engage that type of worker.
Full-Time Employees
What is a Full-Time Employee?
A full-time employee works for a single employer that dictates and controls the work they perform. For example, an employer controls the hours, location, and type of work an employee is responsible for. Employees are entitled to company benefits, which may include stock options, 401(k) matching, paid time off, or health insurance. They are also entitled to legal benefits including Unemployment Insurance and Workers' Compensation.
When to Hire a Full-Time Employee
Full-time employees are ideal for filling ongoing, constant business needs. Work that is considered to be a core competency of your company—the services that define your business or brand—should ideally be managed by employees. Similarly, if you need more people to perform a job that internal employees are already doing, that gap should be filled by a full-time employee.
Read Next: Independent Contractor vs Employee: 10 Differences
Temporary Employees
What is a Temporary Employee?
Temporary employees are part-time workers generally brought on for a seasonal need or during a specific time of the year that is particularly busy. They are typically hired through a third-party such as a staffing agency. Legally speaking, temporary employees are entitled to certain benefits. They can participate in an employer's pension plans after performing 1,000 hours of work in a 12-month period, are eligible to earn leave, and are covered by Social Security and unemployment compensation. They also count towards the total number of employees considered when determining whether or not an employer is covered by certain laws such as the Family Medical Leave Act (FMLA).
When to Hire a Temporary Employee
Temporary employees should be considered for part-time work that requires internal control or supervision. A specific project or a busy time of year when you need an extra set of hands to help out with work that internal employees typically complete is a good fit for a temporary employee. Control is a key part in determining the proper classification of workers. If any sort of work or project requires tight oversight and supervision, businesses are typically better off hiring a temporary or full-time employee rather than engaging an independent contractor.
Read Next: Worker Classification Tests: DOL, IRS, State Tests for Classifying Workers
Independent Contractors
What is an Independent Contractor?
An independent contractor operates as their own independent business—they can have their own business name, perform work for multiple clients, and dictate when, where, and how they work. Independent contractors typically submit invoices for work completed, provide their own tools and equipment, and are responsible for both the individual and employer side of taxes (FICA). They are not entitled to company legal benefits like W-2 employees.
When to Engage an Independent Contractor
When deciding whether or not to engage an independent contractor, consider if the work you need to be done is a project or an ongoing business need. If it is a project that has clearly defined success metrics that can be articulated into a deliverable, an independent contractor may best serve your needs. Independent workers are often more cost- and resource-efficient than hiring a temporary employee. They offer many benefits including immediate access to specialized expertise and staffing flexibility.
If the work or project can be formulated as a defined deliverable, if it requires unique skills that aren't a part of your company's core employee base, and if you have flexibility in where, when, and how the work can be completed, independent contractors are a valuable pool of talent to consider. Thanks to new talent management solutions, simple onboarding processes, and manageable risks, using independent contractors as an integral part of your workforce is entirely feasible.
To learn more about the benefits of independent workers and when it is best to engage them versus hiring a temporary or full-time employee, reach out to us with your questions and check out our guide: Independent Contractor, Temp, or Full-Time Employee?
The information provided in the MBO Blog does not constitute legal, tax or financial advice. It does not take into account your particular circumstances, objectives, legal and financial situation or needs. Before acting on any information in the MBO Blog you should consider the appropriateness of the information for your situation in consultation with a professional advisor of your choosing.
Learn more about the MBO Platform
For Independent Professionals
Start, run, and grow your independent business with MBO
Find, manage and retain top-tier independent talent