10 Podcasts for Independent Professionals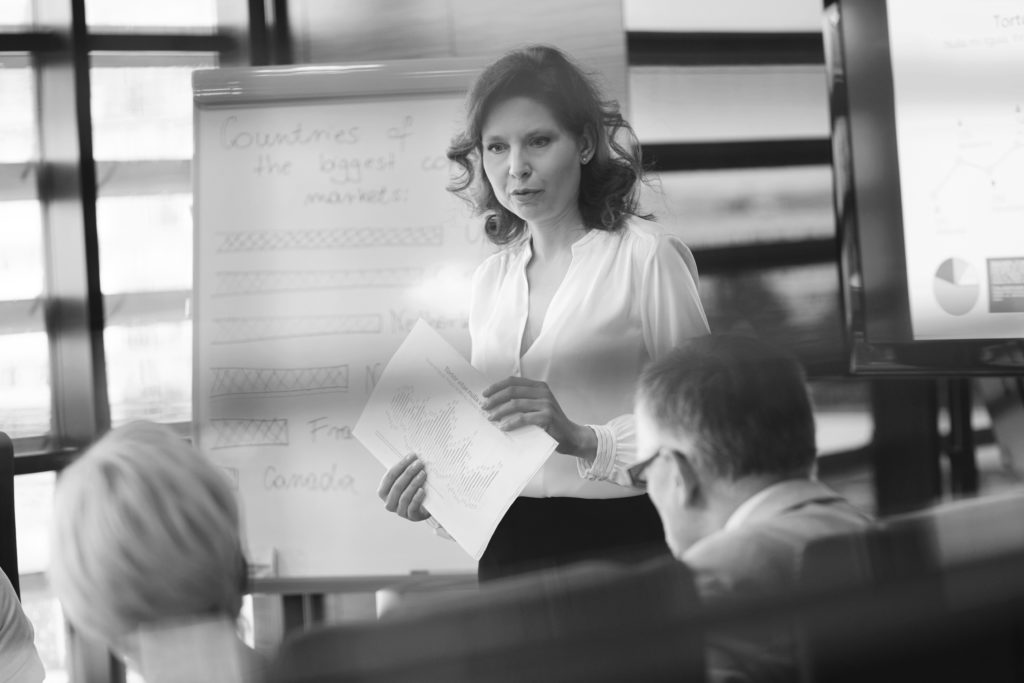 The life of an independent professional is one of continuous learning. Whether you're experienced or just starting out, there are seemingly endless opportunities to expand your knowledge. Whether you're looking to deepen your industry expertise, optimize the way you run your business, or simply pick up a new hobby, the ability to choose what you want to learn and directly apply that knowledge to your business is one of the best things about being an independent.
Podcasts can be a great way to educate yourself on new topics, obtain advice from experts, and entertain fresh perspectives. Often, you'll discover the answer to a question you hadn't thought to ask, or get to hear an interview with an industry figure you admire. Whether you're a dedicated listener, or simply scroll through to find episodes that relate most to you, podcasts can be a useful tool to keep your knowledge up-to-date. Check out these 10 podcasts geared towards independents.
1. The Solopreneur Hour
Each episode of The Solopreneur Hour features a range of guests who provide tangible advice, steps, and tools to turn your skills into a business. Host Michael O'Neal, an entrepreneur himself, provides online write-ups for each episode that include resources such as books, websites, or articles that were referenced.
2. The Accidental Creative
Looking for advice on how to adjust your mindset to become more effective as an independent professional? The Accidental Creative features interviews with artists, authors, and business leaders who share their advice on life and work. Past guests include Wharton professor David Robertson and best-selling author Seth Godin.
3. Double Your Freelancing
Double Your Freelancing aims to help listeners succeed in their independent business venture. Each episode features an expert who speaks about a specific topic such as the legalities of freelancing, effective sales techniques, and offline marketing strategies.
4. StartUp
StartUp is a new business show from Gimlet Media hosted by Gimlet CEO Alex Blumberg (former producer of well-known public radio show This American Life) and former FiveThirtyEight editor Lisa Chow. The podcast explores the story of how Blumberg decided to start his own company and the lessons he learned along the way. Each episode covers some aspect of what is involved with starting a business such as how to name your company, knowing your customer, and burnout.
5. Home Work
A weekly podcast geared towards those of us who work from home—as well as freelancers, consultants, and telecommuters—Home Work addresses listener-submitted questions in each episode. Topics include how to take sick days, laptop safety tips, liability, dealing with stress, and work ethics.
6. Youpreneur FM
British entrepreneur Chris Ducker covers all topics related to personal brand solopreneurship in Youpreneur FM. Learn how to create and launch online services, build your brand, market yourself, and hear from smart, business-focused guests.
7. Side Hustle Pro
Side Hustle Pro features black women entrepreneurs discussing how they turned their side hustles into successful businesses. Host Nicaila Matthews aims to help women gain the confidence, motivation, and strategies needed to start their own business.
If you like Side Hustle Pro, check out Girlboss Radio with Sophia Amoruso, founder of Nasty Gal and author of New York Times bestseller #Girlboss. Amoruso interviews inspiring girlbosses from all different industries about lessons they've learned throughout their career journey and advice they have for those starting out.
8. Invisible Office Hours
Invisible Office Hours is a weekly podcast that explores how to keep your mindset on track as you grow your business. Topics include branding, how to deal with negativity, and juggling multiple projects at once.
9. Online Marketing Made Easy
Marketing your services is an important part of getting the word out about your business. Online Marketing Made Easy answers essential questions about how to make your business as profitable as possible. Episodes provide step-by-step guides, actionable strategies, and insight from experts.
10. How I Built This
Each episode of How I Built This features a different entrepreneur, innovator, or idealist about how they built a product, service, or movement. You'll get to hear how leaders of some of the most recognized brands and companies such as Zappos, Patagonia, and Angie's list built their business from a single idea.
Do you have a favorite podcast that inspires or informs your work? Let us know! .
---
Find independent consulting jobs with top companies through MBO's marketplace
---