10 Things to Love About Being Self Employed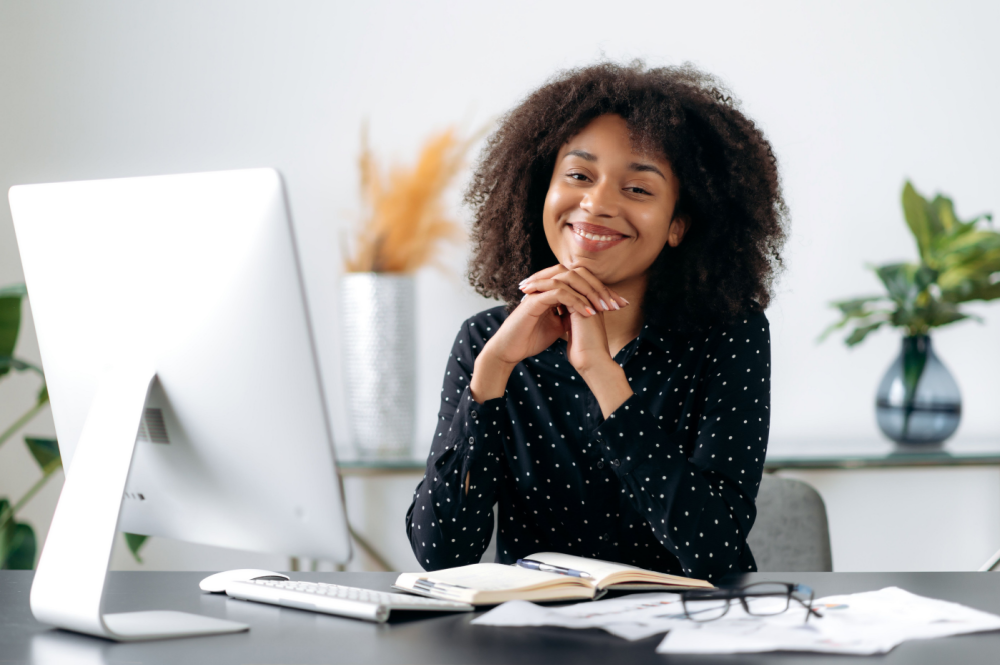 Key Points
4.4 million independents earn more than $100,000 each year, according to our State of Independence research.
People choose to go independent for greater freedom, flexibility, control, and purpose in their careers.
More than 75% of independents say they are very satisfied with their work.
There are endless benefits to working as a self-employed professional: freedom, flexibility, control over your work, the ability to pursue your passion, and the ability work from anywhere in the world, just to name a few. In 2022, 64.6 million people worked as independent professionals in the US, and that number is only expected to rise in the future.
Here are our top 10 reasons to fall in love with self-employment.
1. Give Your Income a Boost
More independents than ever before are reporting high incomes. In 2022, 4.4 million earned more than $100,000. That's a 27% increase from 2021. More organizations are incorporating independent talent into their workforces. Companies need the in-demand skills and staffing flexibility independents offer—and they're willing to pay for it.
Our recent Contingent Labor Imperative study found that most companies have increased their use of independents over the past few years, and 76% say they plan on increasing use of this talent pool even more over the next 18 months.
How to increase your revenue
2. Build a Career from Your Passion
While going independent is a great opportunity to increase your income, many independents say that doing something they love is ultimately more important than making money. When you break down the reasons, it's a no-brainer: more passion equals more productivity. When you feel a personal connection to your work, it's natural to put in more hours in a day.
3. Be Your Own Boss
As an independent professional, you have the chance to set your own hours and create the work-life flexibility you've dreamed of and deserve. Independents testify that their career choices stem from a desire to have greater freedom, flexibility, control, and purpose.
Finding the right balance can be a journey of self-discovery, but it's an effort you'll thank yourself for in the end.
Find your ideal work-life balance
4.

Pick Your Own Projects

One of the most empowering parts of running your own business is the ability to say no. If a potential project doesn't seem fulfilling, you have the power to walk away if your heart isn't in it. Those kinds of discussions, both with yourself and with potential clients, aren't always easy, but it's important to know that you're able to say: "it's not you, it's me."
5.

Work from Anywhere in the World

In 2022, 16.9 million American workers described themselves as digital nomads—location-independent, technology-enabled workers who travel and work wherever they want. As an independent professional, you have the power and technology to run your business from anywhere. Between cloud-based services, mobile offices, and constantly evolving technology, home truly is where the heart is.

Learn how to become a digital nomad
6. Evolve Your Business with Your Interests
When you run your own business, you're in control of your learning opportunities. Different projects you take on will require different responsibilities and skillsets. Keeping skills and knowledge current through personal pursuits or through diverse work experience can give your business a competitive advantage when starting new work relationships.
7. Make Tax Deductions Work in Your Favor
Running your own business can be costly, but it also entitles you to some special perks. From office supplies to professional memberships and subscriptions, there are a myriad of expenses you may be able to write off as a member of the independent workforce.
Don't overlook these self-employed tax deductions
8.
Create the Perfect Work Environment
Rather than spending hours stuck in traffic, paying for tolls and parking, or structuring your day around a train schedule, you can choose a workplace with a commute that's right for you. There are many possibilities for independent professionals—a home office, coworking space, coffee shop, or private office building are all great options.
9. Expand Your Network While Meeting New People
Your lifestyle as an independent provides a unique opportunity to meet people you may have never crossed paths within a typical work environment. After all, the key to a successful start of a business is networking—whether it's via LinkedIn and social media, joining professional organizations, or attending special events, you'll be ahead of the game when it comes to marketing yourself and getting leads.
Boost your small business growth with these networking tips
10.

Find Your Creative Freedom

As a self-employed professional, you have the power of creative freedom. You structure how you work, when you work, and who you work with. Your ideas are yours alone, and without having to run anything past a manager or team, your only criticism will come from someone already invested in your ideas—your clients! When you're your own boss, no idea is ignored.

Subscribe to our
blog
Get a weekly email of our latest posts sent straight to your inbox
Learn

more

about the MBO Platform
FOR INDEPENDENT
PROFESSIONALS
your independent business with MBO
Engage, scale, and optimize
your independent workforce