10 Ways to Make More Money as a Consultant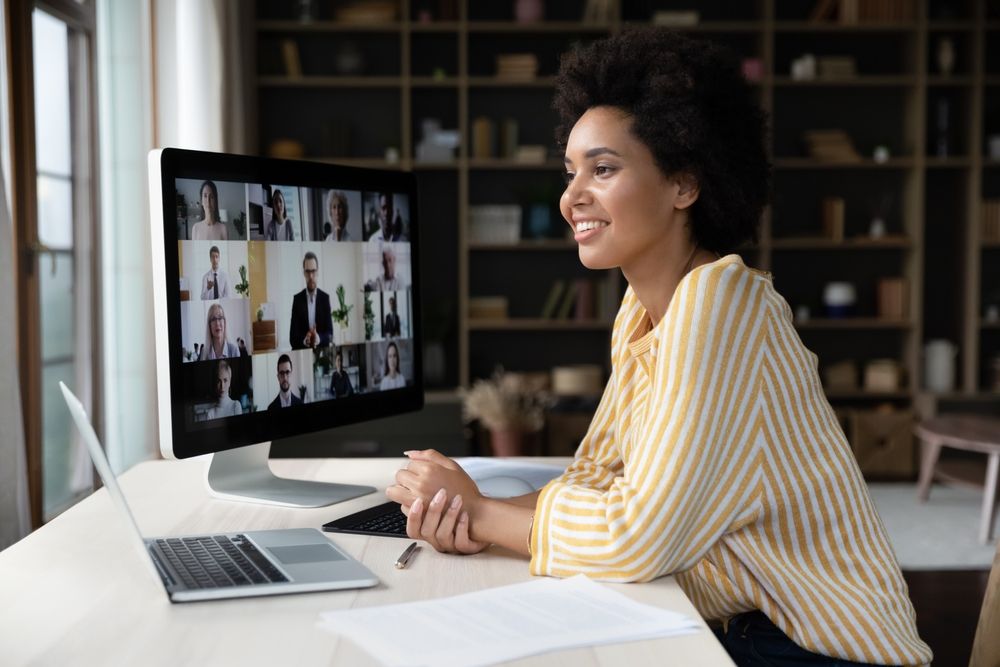 Key Points
Constantly having to hunt for more projects or new clients can be unsustainable.
Creating a stable monthly income can help give you more freedom in your work.
Learn ten ways to grow your revenue stream while minimizing the stress involved in finding new work.
As an independent professional, it can be easy to get caught up in the cycle of finding a client, completing a project, getting paid, and then repeating the process. While constantly being on the lookout for new projects and new clients comes with the territory of being an independent, if you find yourself starting from scratch each time, the process may quickly begin to feel unsustainable.
Finding ways to create a stable base of monthly income can help give you more freedom in your work, minimize the stress of living with a fluctuating monthly income, and give you the time to find the projects and clients you truly want to work with. Here are ten additional revenue streams to explore.
1. Expand the Services You Offer
Take a look at your current service offerings compared to the skills you know you have. Are there any additional, smaller services you may be able to provide that you can upsell clients on? For example, if you specialize in social media strategy, could you add on the option to create social media content or run ad campaigns? If you specialize in website design, are there other design services you may be able to offer?
Learn more: How to Expand Your Independent Consulting Business
2. Vary Your Income Sources
Aside from your base service offerings, what other valuable assets can you provide to vary your sources of income? Consider creating and selling online products such as training courses on specific topics, e-books related to your expertise, or a subscription service to exclusive content or a monthly newsletter. These supplementary products not only help to boost your credibility, but they can also help to generate additional monthly cash flow.
3. Team Up with Another Independent
Many independents today are working together in teams. Teaming up with another professional is a great way to take on a larger project, a bigger workload, or just get a helping hand. Over 25% of independents say they teamed up with other independent businesses or microbusinesses last year, and that number is expected to increase over the next 12 months. As a client, a team of independents is an attractive proposition because it means a wider array of expertise and knowledge. For you, it's a way to expand your skillset and better compete against larger consultancies for high-value projects.
Try it: How to Build Collaborative Teams of Independent Professionals
4. Create Recurring Services
Offering recurring services is a simple way to generate more reliable income each month. A monthly retainer is one type of recurring service. With a retainer, clients pay a set amount each month in exchange for utilizing your services as needed—perhaps for a set number of hours—rather than signing a contract for one specific project. Similar to a retainer, you may also consider offering monthly maintenance packages.
For example, if you're a website developer, a monthly package could include backups, security audits, site updates, and general support. Monthly and package offerings diversify the type of services you offer and can help you build a strong business relationship with a specific client.
5. Increase Your Rates
When was the last time you increased your rates? If you're providing high-quality work, in-demand services, and have good experience, and haven't raised your rates in the past few years, you might want to consider doing so. If you can justify a change, there's no reason to be scared about losing a client or not getting the work you need. Research competitors to see what they are charging, look at market demands, talk to your peers, and consider the true value you provide. These are all important factors that should go into creating a rate that truly reflects your value.
Check out: 6 Things to Start NOW to Increase Your 2023 Billing Rate and Revenue
6. Look Beyond the Scope of Your Current Project
When discussing a new project idea with a client, think ahead to what additional services they may need once you've completed their initial ask. In addition to designing a client's website, for example, perhaps you also talk about including monthly website support once the project is complete. Or, in addition to reviewing your client's content marketing strategy, talk to them about providing a monthly or semi-annual strategy review.
By thinking ahead and anticipating your client's future needs you can build trust by showing them the value your services while keeping your pipeline full. While clients may not initially be interested in including an additional monthly service, if you're able to prove your worth by successfully completing your current project, you're certain to be top of mind in the future.
7. Revisit Monthly Expenses
Cutting your budget is not a fun task, but it's a useful exercise to make sure you are truly only buying what you need. Apps and subscription services can add up quickly. Take a look at what you actually use on a daily basis and cut what you don't need. Perhaps you needed design assistance for marketing materials, but now you're comfortable doing it on your own. Or, perhaps it's easier to rent out hourly office space for client meetings rather than paying for a daily coworking space. Of course, don't cut the things that are truly important to your business, but when you do a deep audit of your expenses, you're likely to find something that can go.
Try this: Setting a Budget for Small Business: Saving vs Spending
8. Add an Incentive to Work with You
If you're trying to expand your pool of clients, throwing in an added incentive can help. Offer a reduced warranty, free trial or consultation, or personalized strategy outline for review prior to signing a work agreement. Sometimes clients are looking for something small to differentiate their choice in who they work with—a little bonus could nudge them your way.
9. Join a Marketplace
More and more consultants are using online talent marketplaces to find work. 41 percent said they used an online talent platform to find work over the past 12 months, and 46% say they plan on doing so in the next year. Marketplaces are a great way to find work and show potential clients your experience and skills. Clients can evaluate candidates and reach out for potential work, or you can apply directly to opportunities.
Check out our marketplace here
10. Expand Your Skillset
Clients value knowledge, and if you're having trouble finding work or justifying a rate increase, you might need to take a step back and invest in learning a new skill. Professional certifications and degrees can help keep you competitive among your peers as well. Check out online professional development courses, attend educational webinars, read industry white papers, or pursue a specific certification. There's a range of options available to gain new skills and add to your resume.
Try it: 11 Ways to Keep Your Skills and Knowledge Current
Subscribe to our
blog
Get a weekly email of our latest posts sent straight to your inbox
Learn

more

about the MBO Platform
FOR INDEPENDENT
PROFESSIONALS
your independent business with MBO
Engage, scale, and optimize
your independent workforce