4 Ways to Get Clients as a Consultant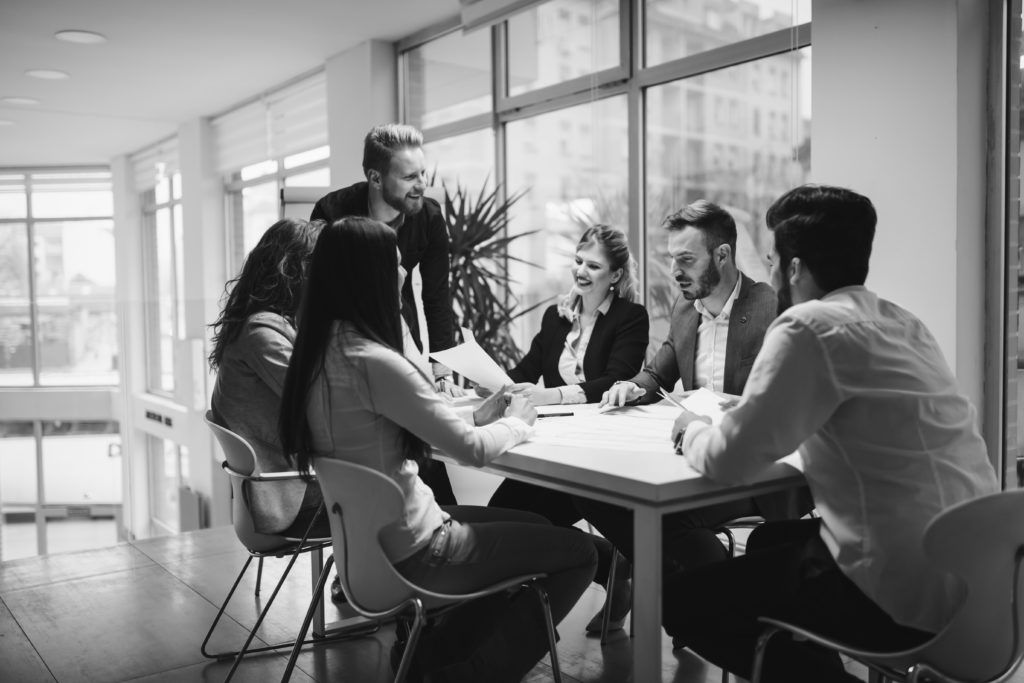 One of the most intimidating aspects of becoming an independent professional is the looming question: How do you land your first clients? Visions of cold calling and repeated rejection can quickly cloud your thoughts, and worries about being able to find any clients at all can feel paralyzing. These fears can sometimes scare potentially successful independent consultants away from venturing out on their own.
Fortunately, the process of finding clients doesn't have to be off-putting. Here are four achievable steps you can take to get new clients.
1. Network, Network, Network
There's no way around the fact that networking is a necessary part of landing your first clients as an independent professional. But the good news is, you don't have to attend early morning networking breakfasts to hand out business cards if you don't want to.
Networking can mean many different things. While attending events specifically designed for meeting other businesspeople is one avenue, also try joining a professional association and attending those meetings, or volunteering for a good cause and meeting new people along the way. Networking simply means getting to know others who could be potential clients—it doesn't matter how you go about doing it.
2. Build Your Online Presence
Another way to get clients is to build your online presence. This means creating a professional-looking website that can easily be found by search engines. Your website should provide information about your business that prospective clients need to know. You can also use your website as a place to showcase your expertise and knowledge through a personal blog.
Starting a social media presence to reach out to your online audience is also important. There are only so many hours in a day for networking and only so many people you can meet in person; an online presence is beneficial because it will continually work for you, night and day.
Joining an online consulting job marketplace is also a great way to let potential clients know you are available for work. Marketplaces like MBO's marketplace allow you to find and match with projects within your area of expertise but also let hiring managers find you based on your skills.
3. Partner with an Influencer
When you are first starting out as an independent contractor, you may not yet have your own audience to market to. However, to get clients, you can borrow someone else's. Find an influencer who is not a direct competitor, but whose audience has interests that intersect with the interests of your ideal audience. Ask that influencer if you can write a guest blog for their website, or if you can set up a display in their store.
The fact that an established business thinks highly enough of you to partner with you will give their customers the sense that they can trust you, and the partnership will help boost your prospecting efforts. By partnering with an influencer you can also valuable advice, moral support, and you'll likely learn a lot from someone who already has an established business.
4. Don't Give Up
One of the worst—but also most common—mistakes that new independent consultants make is to give up too soon. Finding those first clients takes time. Part of the prospecting process is being patient, and waiting for the fruits of your efforts to appear.
Think of every hour you spend networking, building your online presence, and partnering with influencers as an investment in your business. Just as every 'no' brings you closer to your first 'yes,' every ounce of effort you put into marketing yourself will eventually pay off. Have the patience to see it through.
Interested in learning how to land your first client? Read How to Get My First Consulting Client
---
Find independent consulting jobs with top companies through MBO's marketplace
---
Learn more about the MBO Platform
For Independent Professionals
Start, run, and grow your independent business with MBO
Find, manage and retain top-tier independent talent