How to Achieve Work Life Balance When You're Self-Employed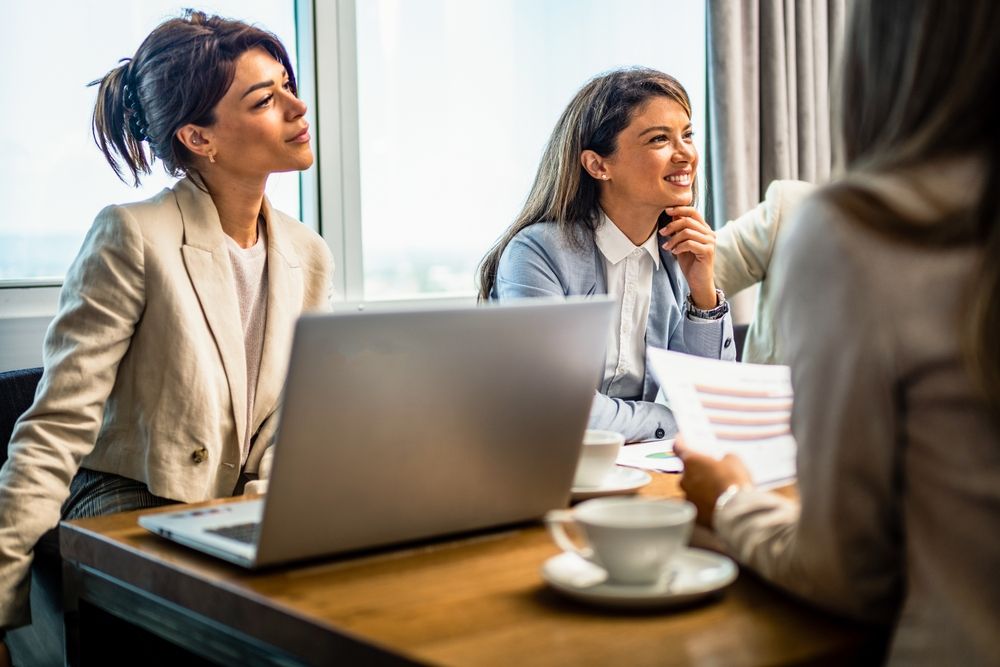 Key Points
Achieving work-life balance can be challenging when you work for yourself.
When you own your own business, you have to juggle the needs of many clients while also keeping up with all of your back-office duties and future planning.
Self-employed professional Kenneth Schlechter, founder of Kenneth Michael Consulting, explains how he achieves work-life balance as an independent.
When you are self-employed, work-life balance can often feel like a hard reach. Running your own business means you have to balance the demands of multiple clients while staying on top of all of your back-office tasks and planning for the future.
Without a good balance between your work life and personal life, you may quickly find yourself overworked and unable to meet your goals. But making a few small changes can bring big results. Programs like MBO Advantage can lend you the helping hand you need to grow your business while maintaining the balance you are looking for.
MBO has years of expertise when it comes to helping independents run their own business and can assist in outsourcing chief-of-staff duties, providing expert review and advice on contracts and rates, and tracking expenses, invoices, and collections so you're not doing it all alone.
Self-employed professional Kenneth Schlechter, founder of Kenneth Michael Consulting, explains how he achieves work-life balance as an independent.
The Importance of Work-Life Balance
When you are self-employed, overworking can lead to negative consequences and defeat the purpose of why you chose to go independent in the first place.
Burnout can lead to stress and fatigue
As an independent, you can literally work around the clock if you choose to do so. But carefully consider the impact of the hours you decide to work. It's easier to make mistakes when you're stressed out and exhausted, and if the quality of your work suffers, so will your professional reputation.
Learn more: 4 Ways to Prevent Burnout When You're Self Employed
More work means increased expectations
If you work late nights and weekends on a regular basis, people will start to assume that these are your normal hours and will expect you to be available at all hours of the day. If you don't specify your work hours and stick to them, you devalue your time and market value.
Overworking can be hard on relationships
It can be easy to see your work as all-consuming and prioritize your business over your personal life, but this often comes at a cost to your friends and family. Take a moment to determine your most important business and personal priorities and schedule time for both. This way, you'll have the key ingredients not only for a successful business but also for a successful life.
Learn more: How to Take a Vacation as an Independent Professional
Three Ways to Achieve Work-Life Balance as a Self-employed Professional
1. Learn when to say "no"
If a potential client asks you to do a last-minute project when your plate is already full, it is okay to respectfully tell them that you can't take on more work at this time. This will help give you more time to do the things you enjoy, rather than powering through projects just because you feel like you have to.
Check out: 4 Reasons to Turn Down a Project
2. Get Serious About Time Management
If you struggle with time management, try setting a time to be completely done with work each day. This time may vary depending on other factors, such as how many days you work each week and if you start working earlier or later in the morning.
The important thing to keep in mind is to choose a time that works for you and then stick to it—unless it's urgent, don't worry about work, check email, or go back to finish a small task. Once you're done for the day, you're done.
Check out: 5 Time Management Strategies for Independent Consultants
3. Put Yourself First
If you neglect your personal needs, you'll soon find yourself feeling exhausted and burned out. Be sure to prioritize things that you enjoy, whether that means setting aside time to watch your favorite morning news show, taking a long walk during the middle of your day, or taking advantage of working from home by cooking healthy meals for yourself.
Whatever your personal interests, don't let an overwhelming amount of work take away from your basic needs to stay healthy and happy. Remember, one of the biggest perks of independence is flexibility, so use it to your advantage!
Check out: 5 Self-Care Tips for Independent Professionals

Subscribe to our
blog
Get a weekly email of our latest posts sent straight to your inbox
Learn

more

about the MBO Platform
FOR INDEPENDENT
PROFESSIONALS
your independent business with MBO
Engage, scale, and optimize
your independent workforce