4 Ways to Prevent Burnout When You're Self Employed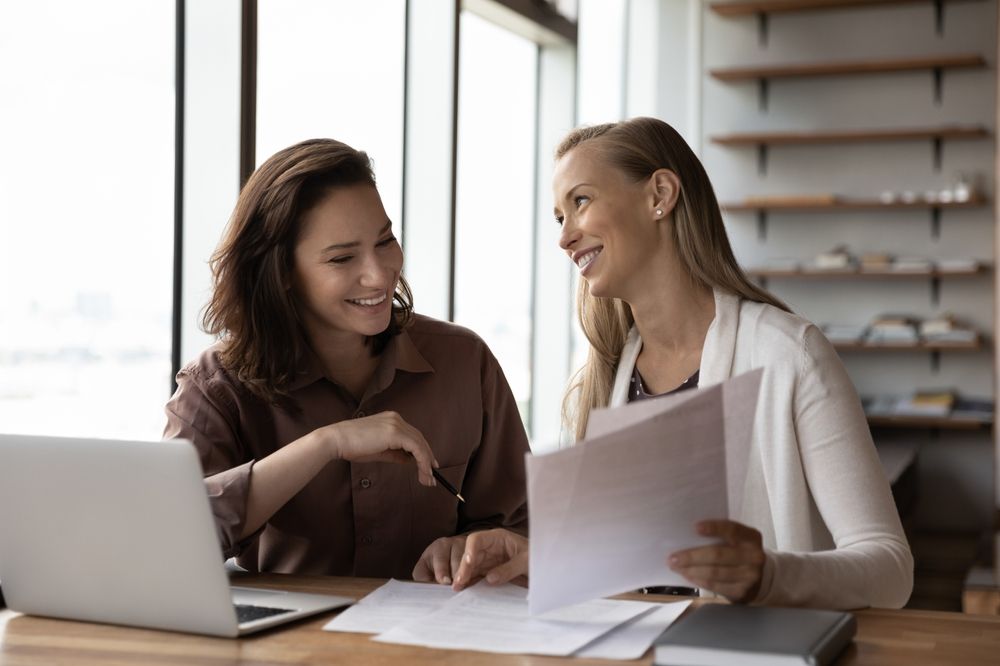 Key Points
Most working people have been burned out at some point in their careers; what was once an exciting and energizing vocation has turned into a source of tiredness, apathy, or even fear.
While anyone can experience this, self-employed workers may be more vulnerable due to their demanding, fast-paced schedules.
Here are our top four suggestions for preventing burnout in independent professionals.
Burnout: it's a feeling most working adults have experienced at some point in their lives—the career that was once exciting and invigorating has become a source of exhaustion, apathy, or even dread. While this can happen to anyone, the self-employed can be particularly prone to burnout due to their fast-paced, demanding schedules.
Here are our four tips to minimize burnout as a self-employed professional. Stay motivated and continue to enjoy the work you do.
1. Be Realistic when Setting Expectations
When you're self-employed, you often feel pressure to get as much work done in as little time as possible. Often, that seems like the only way to keep clients satisfied and maintain a steady income.
But to avoid burnout, it's important to make sure that the expectations you set for yourself are realistic. Pushing yourself to meet an "emergency" deadline once in a while is understandable, but consistently putting pressure on yourself to meet unrealistic goals and deadlines is unhealthy and is a quick recipe for burnout.
In many cases, the old adage that slow and steady wins the race is true when you run your own business. Working at a steady, yet comfortable pace will not only improve the quality of your work, but it will also help you remain calm and focused. In the end, you will likely find that you are more productive in the long run when you pace yourself in the short run.
Check out: Productivity Tips for Small Business Owners
2. Integrate Your Work with Your Life
A strict separation of work and personal life can be particularly difficult. When you're self-employed, boundaries often blur. You likely work for home and are balancing other priorities along with your work.
To avoid burnout, consider the idea of work-life integration—an optimal blending of work and personal life. Use your flexibility to create the most productive environment possible for yourself. That may mean completing 90% of your work in the morning and leaving the afternoon free for networking, running errands, or going to the gym. Or, you may work best alternating blocks of work with personal activities throughout the day. By creating this optimal blend, you'll be able to stay healthy, refreshed, and productive so you can continue to enjoy your career.
Don't miss: Five Work-Life Balance Questions for Jae Ellard
3. Take Care of Yourself
Running your own business is a big responsibility, which often translates into long hours and full schedules. Between work, family, and social life, your health and happiness are often put on the backburner due to lack of time. Client appointments may begin to take precedence over doctor appointments, and long days spent at your desk may trickle into family dinner time.
When your job begins affecting your health—mentally, physically, and emotionally—you will often find yourself fatigued and unhappy. In order to avoid burnout and successfully run your business, you need to have the energy to tackle your client projects with enthusiasm. Be sure to prioritize taking care of yourself as much as you prioritize the needs of your clients.
Try this: How to Take a Vacation as an Independent Professional
4. Ask for Help
No matter how on top of it you feel, there are times when you can't complete a project on your own. Perhaps a client request has multiple dimensions that require skills in areas that will take a lot of research on your part, or the scope of a project has gone well beyond what you anticipated.
In instances like these, you have a choice: push yourself to do it on your own and risk underperforming due to a variety of constraints, or find someone to help you. Whether help means outsourcing part of a task to a specialist or partnering with another independent contractor or colleague, ask for help before the pressure becomes too much.
While there are many aspects of independent work that can lead to career fatigue, one aspect is particularly helpful in avoiding burnout: project variety. The ability to choose your projects and clients helps to keep interest levels high. In turn, you are less likely to lose passion for your work. Just as exercising your body in new ways increases your fitness, exercising your brain in new ways increases your engagement, intelligence, and happiness.
Consider this: Consultant Partnership: When Partnership Consulting is Best

Subscribe to our
blog
Get a weekly email of our latest posts sent straight to your inbox
Learn

more

about the MBO Platform
FOR INDEPENDENT
PROFESSIONALS
your independent business with MBO
Engage, scale, and optimize
your independent workforce