9 Events for Freelancers in 2020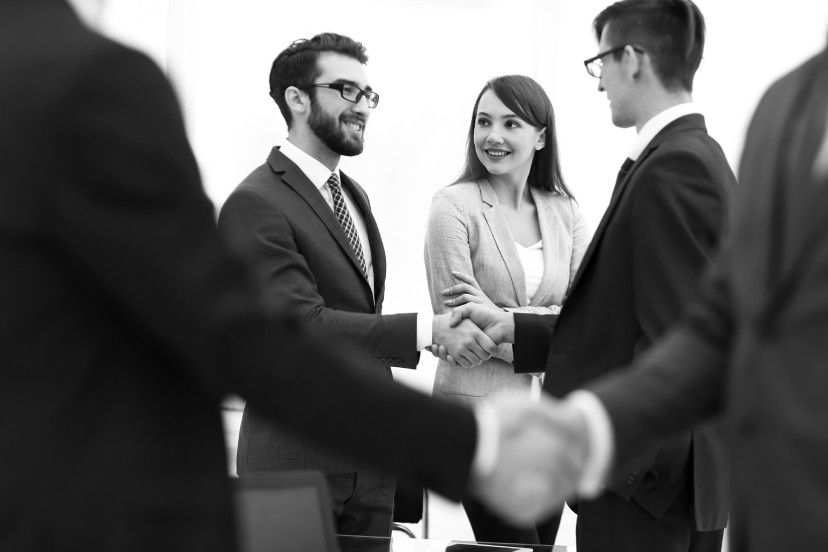 As an independent professional, keeping your skills and knowledge current is part of the job. But as a company of one, you may often feel isolated or out of the loop when it comes to larger business trends. Whether you are just starting out or are a well-established freelancer, furthering your knowledge can give you a professional advantage and valuable insight on how to grow your business for the better.
In addition to the many different skills courses, online resources, and certifications, conferences and professional events are a great way to gain fresh insight and perspective. If you're interested in networking with fellow experts, participating in workshops, or meeting experienced business owners, check out these nine conferences to attend in 2020.
1. The Freelance Conference
The Freelance Conference or FREECON was created by freelancers, for freelancers. The goal of the conference is to equip self-employed professionals with the skills they need to make their dreams a reality.
What to expect: The Freelance Conference is specifically geared towards independent professionals. You can expect a wide variety of small-business education along with motivation to achieve your individual goals. Attend sessions led by peers and experts on marketing, growth, and networking strategies. Learn to navigate the ins and outs of running your own business with hands-on workshops and small-group mentoring.
Previous session topics include: How to network like a pro, how to grow your business with virtual assistants, how to achieve financial stability and work-life balance as a freelancer, and how to engage clients using interactive video techniques.
Dates: September, 2020
Location: Denver
Cost: From $166
2. Startup Grind
Startup Grind's Global 2020 conference brings together startups, tech leaders, and big brands that are at the forefront of innovation.
What to expect: If you considering starting or have already started an independent business focused on the tech industry, you're sure to gain both education and inspiration with the opportunity to meet with more than 10,000 founders, executives, and innovators at Global 2020. Network with peers and potential investors, and learn from world-class speakers who once stood in your own shoes starting their own business.
Previous session topics include: how to scale a startup, the power of mentorship in the tech industry, how to creatively tell your story, and trends within the small business economy.
Networking
Dates: February 11-12, 2020
Location: Silicon Valley, CA
Cost: From $355
3. Content Marketing Conference
The Content Marketing Conference centers around four-days of workshops, sessions, and keynotes on content marketing planning, creation, optimization, distribution, and performance.
What to expect: Build your independent brand and learn how to grow your business though the power of content marketing. Discover how to shape your current or future brand to be more authentic, and emotionally connect with your target audience in creative ways.
2020 session topics include: Creating authentic video content to build your brand, how to create addictive email content and campaigns, and deep-dives into Facebook, Twitter, and LinkedIn marketing.
Dates: April 21-23, 2020
Location: Boston
Cost: From $749
4. MozCon
The SEO-experts at MozCon hosts a three-day conference that brings together applicable advice from industry leaders on topics including SEO, mobile, conversion optimization and local search.
What to expect: If you're looking to bring more traffic to your professional website or simply boost your marketing, MozCon is a great place to learn. Discover hands-on tactics for attracting new clients and how to apply data-driven decisions to your marketing.
Previous session topics include: Improved reporting and analytics within Google tools, how to uncover content ideas worth chasing, what's the most effective content strategy?, and mastering branded search.
Dates: July 6-8, 2020
Location: Seattle
Cost: From $999
5. Freelancers Union
Freelancers Union exists to represent independent workers across the country, offering resources and assistance for freelancers. Their local freelance community hubs, SPARK, are in major cities across the US and host monthly meetups for freelancers to come together to learn and discuss a variety of topics.
What to expect: Connecting with other freelancers in your city can be a great way to grow your network, learn from others, and feel empowered. SPARK has locations in Washington DC, Los Angeles, Seattle, and more.
The next session topic is: How to build your network in 2020
Dates: Varying dates
Location: Cities across the U.S.
Cost: Free!
6. Next Gen
Next Gen strives to cultivate knowledge, resources, and mentorship to empower entrepreneurs to design the life they want to live and overcome obstacles that get in the way of achieving their purpose. The Next Gen Summit is an invitation-only conference that is geared towards younger entrepreneurs who are looking to learn how to start a successful business.
What to expect: Participants select a personalized track for the conference, have access to mentors and industry executives, and the opportunity to pitch their business to win capital and services.
Previous session topics include: Trailblazing women in business and technology, raising venture capital, the essence of entrepreneurship, and build your life resume.
Dates: June 5-7, 2020
Location: New York City
Cost: From $249
7. Digital Summit
If you're looking to boost your digital marketing skills, Digital Summit may be the conference for you. This conference may be particularly useful for freelance designers, creatives, or marketers.
What to expect: Digital Summit's more than 45 sessions and workshops center on topics like storytelling, email marketing, and building relationships through content. Meet, network with, and learn from experienced experts and leading brands including Fast Company, Instagram, and Microsoft.
2020 session topics include: become an SEO rockstar: actionable strategies, tactics, and tools, how to become a thought leader on LinkedIn, and more than just data: reverse engineering your digital marketing strategy.
Dates: March 24-25, 2020
Location: Phoenix
Cost: From $275
8. South by Southwest (SXSW)
South by Southwest is a well-known festival that brings together leaders in technology, business, film, music, and performing arts. As an independent professional, SXSW can be a great opportunity to be inspired by innovative entrepreneurs and startups.
What to expect: SXSW is a 10-day festival where you can truly pick and choose the events that interest and apply best to your business. You can expect to learn from pioneering small business owners and meet creative people from a variety of industries in mentor sessions, workshops, and roundtables.
2020 track topics include: advertising and brand experience, startups, and tech industry and enterprise.
Dates: March 13-22, 2020
Location: Austin
Cost: From $1145
9. VidCon
Interested in learning the ins and outs of online video production and how to grow social video channels? VidCon helps business owners efficiently monetize content to build their brands.
What to expect: VidCon offers three different tracks—two of which are most relevant to freelancers. In the Creator Track, discover how to create better video content to grow your business through practical workshops that include topics such as editing, script writing, and legal advice. In the Industry Track learn strategies and insights form experts to digitally transform your company.
Previous session topics include: How to never run out of ideas, a practical guide to copyright, fair use, and rights management tools, and brand storytelling on Facebook.
Dates: June 17-20, 2020
Location: Anaheim, CA
Cost: From $125
Subscribe to our
blog
Get a weekly email of our latest posts sent straight to your inbox
Learn

more

about the MBO Platform
FOR INDEPENDENT
PROFESSIONALS
your independent business with MBO
Engage, scale, and optimize
your independent workforce