3 Back Office Management Tips for Consultants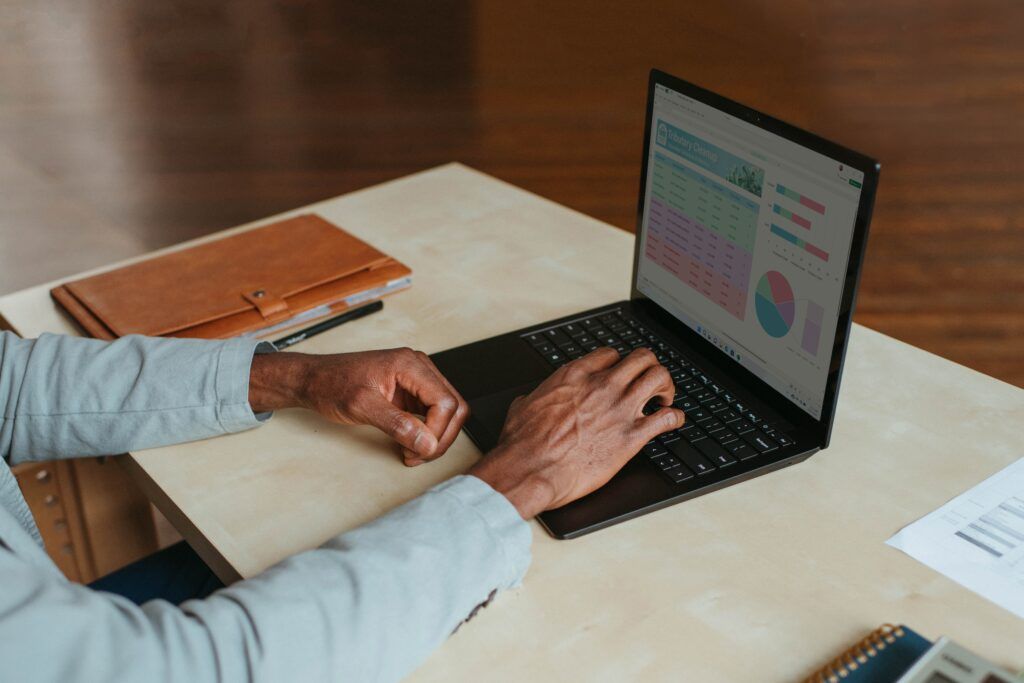 Key Points
Back-office management involves the administrative and support tasks needed to run a business.
Managing your back office can often take away from valuable time spent working on client projects.
Back-office tasks include managing records, filing taxes, tracking expenses, and billing clients.
Whether you're just starting your small business or you're a seasoned veteran, you'll quickly learn that there's a lot of planning involved. Initially, this planning will focus on choosing the services you will offer, finding and securing clients, and deciding where and how you will run your business.
These are all important first steps and they fit into the category of front office responsibilities. Lurking in the background is back-office management—tasks which are equally critical to the success of your business.
What is Back-Office Management?
Back-office management of your business encompasses all the administrative and support tasks that must be done to effectively run your business. Without an organized and well-managed back office, your business may suffer. Back-office tasks consist of everything from managing records, filing paperwork, and keeping track of expenses to billing your clients and filing taxes.
While larger companies tend to have a team of employees who handle these tasks, independent contractors must rely on themselves to fulfill these roles. This means that in addition to running your business, you will have to invoice and collect payment from your clients, prepare contracts, manage and pay taxes, organize benefits and insurance, and ensure your business remains complainant with all federal, state, and local laws.
Check out: 5 Business Management Strategies for Small Business Owners
3 Ways to Manage Your Back Office as a Consultant
As an independent contractor, the income you bring in depends on the amount of billable work you do. Spending your time on back-office management takes away from the time you can dedicate to that work. So, what are your options? There are several, and your choice will depend on your business needs, personal preferences, and work style. Here are a few options to consider:
1. Hire Help
Hiring administrative help support is a great option to outsource back-office tasks you struggle with or simply don't have time for. For example, you might hire an administrative assistant who can handle invoicing, recordkeeping, paying bills, and maintaining tax records. Depending on your needs, this could be a traditional W-2 employee, a freelance virtual assistant, or a temporary worker.
Keep in mind, this is not the solution for everyone. Hiring help will initially mean a need for training, and additional oversight and management on a regular basis. Finding a qualified person to do the work you're looking for can be a challenge. it's important to avoid growing your business too quickly. Before hiring an employee, take the time to fully consider what you are committing to and weigh the pros and cons.
Learn more: 4 Tips for Hiring Your First Employee
2. Do It Yourself
You can always opt to manage back-office tasks on your own using online tools to track expenses, generate invoices, and bill clients. However, if you are not familiar with these programs, you'll need to dedicate time to learning how to use them correctly. Once you are familiar with them, you will need to dedicate time to data entry and maintenance as well.
If you decide to try the do-it-yourself route, consider ways you can stay on top of administrative tasks so you stay organized. For example, schedule projects, deadlines, and appointments using an online calendar synched to your devices. Create templates for invoices, proposals, and billing statements so you don't have to make these documents from scratch each time. Set up a few dedicated times to check and respond to email throughout the day so you aren't taken off task each time a message comes in.
Try this: 6 Ways to Save Time and Money as a Consultant
3. Use a Professional Service
Another option is to work with a company like MBO who understands the needs of independents and can provide the services you need without breaking the bank. As an MBO Advantage member, you'll have access to aa platform that includes peer learning, community, and content sharing as well as access to guides, tools, templates and more. This platform is designed to help you maximize your earning potential by focusing your attention on work for your clients rather than routine business maintenance.
Learn more about MBO Advantage here.
Don't Forget About This Important Back-Office Requirement
No matter how you choose to manage your back office, there are a few more things you'll want to consider. One of these is insurance. If you need guidance, an insurance broker can help you find health and business insurances—luckily, there are many health insurance options out there for independents.
Check with your homeowner or auto insurance carrier, as they may be able to offer you a discount for an additional policy type. Planning for retirement is another future insurance you should consider, so be sure to look at those options as well. Working with a firm like MBO, you can opt into health insurance plans and 401k plans for a reasonable cost.
If you are like many independent contractors, you started your own business to do the work you love, not to become an expert in accounting, human resources, or contractor compliance law. Ignoring back-office management tasks will not make them go away. Finding the best way to manage these responsibilities is one of the smartest moves you can make as a business owner.

Subscribe to our
blog
Get a weekly email of our latest posts sent straight to your inbox
Learn

more

about the MBO Platform
FOR INDEPENDENT
PROFESSIONALS
your independent business with MBO
Engage, scale, and optimize
your independent workforce