5 Tips for Leading an Effective Project Kickoff Meeting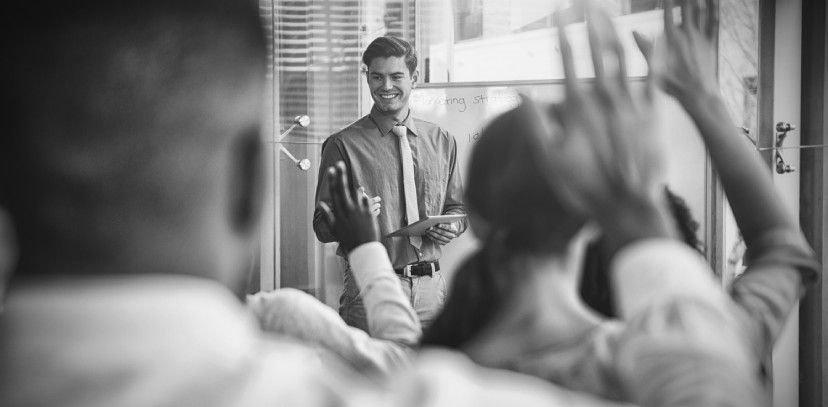 The contracts are signed and the budget is approved. You're now officially on board and it is time to get to work! Starting your project with a project kickoff meeting is a great way to lay the foundation for success and reinforce your client's decision to engage your services.
A kickoff meeting brings everyone together who will be involved in the project to ensure they have a shared understanding of project goals, deliverables, and workflow. Follow these five steps to conduct an informative and engaging project kickoff meeting with your client.
1. Gather Data
In preparation for the project kickoff meeting, spend some time gathering data. Compile all of the documents relevant to your project such as the budget, schedule, and client-provided materials. Take some time to think through your desired results and speak with your client about their goals.
2. Speak to Key Stakeholders
A large part of the data gathering exercise will also involve interviewing key project stakeholders. As much as possible, expand this list to include all of the people who will be tasked with execution or managing the results of the project outcomes—don't just limit these conversations to members of the C-Suite. By broadening your list of stakeholders, you will gain deeper insight into the organization, which will help you drive an even better outcome.
Organize these meetings either as one-on-one or small group sessions that facilitate open and honest discussion. These interviews can serve to break the ice while also enabling you to gain individual perspectives on the project. For example, if this project is a second attempt to redesign an earlier effort, ask about the challenges of the previous project. What worked and what didn't work? What specific challenges did they encounter?
Ask questions that provide insight into the organizational culture and reveal any potential roadblocks. What do you have to do to ensure the project is successful? Are there other people or departments that should be included? How will the project impact individual stakeholders?
3. Prepare a Project Strategy
Once you've gathered this data, you can begin to formulate a project strategy. This will involve analysis of the client's problem to determine specific recommendations. The interviews you've conducted and data you've gathered will prove to be useful information on which to base your strategy. At this stage, you may consider using a business framework, such as SWOT or Porter's Five Forces, to help you with your strategic analysis.
4. Create an Agenda and Practice Your Presentation
With your research complete and a project strategy in mind, it's time to plan your meeting. Outlining a meeting plan, creating a formal agenda, and practicing your presentation ahead of time will help you feel confident and prepared.
Your project kick off agenda should include:
Introduction of yourself and client team members
Review of the project scope and objectives
Review of high-level timelines and milestones
Review of project responsibilities and deliverables
Validation of the proposed workflow
Identification of potential challenges and steps that you will take to address them
Securing buy-in on the project purpose, plan, and outcomes
Confirming next steps
Recording any decisions made during the meeting
5. Coordinate Details and Schedule the Meeting
The project kickoff meeting should include your main client contact as well as key stakeholders. When scheduling the meeting, offer participants a few different options for dates and times. If you are conducting the meeting in-person, be sure to book a conference room, or if you are hosting a virtual meeting ensure everyone has a conference call number and meeting log-in information. Remember, establishing the importance of communication and coordination from the onset will help to ensure a successful project.
Learn more about the MBO Platform
For Independent Professionals
Start, run, and grow your independent business with MBO
Find, manage and retain top-tier independent talent