How to Boost the ROI of Your Client Meetings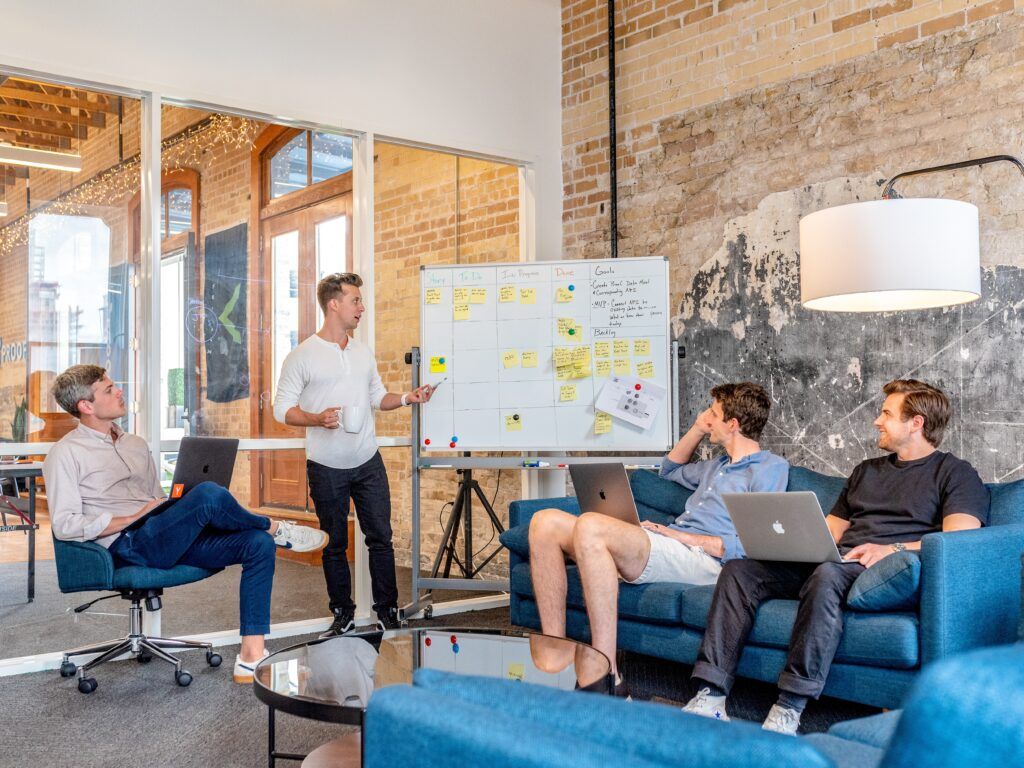 Key Points
Having an agenda in mind ahead of a meeting is the first step to ensuring a great follow-up once the meeting is over.
No matter how much experience you have, curiosity is one of the best tools you can leverage in a relationship.
Follow-up emails aren't always easy to write, but they are an important part of sustaining a dialogue with your network.
As a self-employed professional, the right relationships can make or break your business. Not knowing where your next project or client is coming from can be a source of stress that takes the fun out of what you love to do. That's why your relationships—the people you surround yourself with—are such an important part of building your business.
Following up after a meeting is a key part of maintaining lasting business relationships. We spoke with Chalyse Elsasser, a Senior Coach at Mindmaven to get her advice on what to include in a follow-up email and how to lead a meeting that is productive and useful for both parties. Learn how to identify and leverage the most valuable people in your network to generate more opportunities for your business.
1. Adequately Prepare for Your Meeting
Whether you have a large network at the ready, are meeting with someone you haven't spoken to in a while, or you're connecting with someone new, the first thing you need to consider is your intention going into the meeting, Elsasser says. Having an agenda in mind ahead of time is the first step to ensuring a great follow-up once the meeting is over.
"While most of us have a primary objective that is typically more on the transactional side, such as asking for a referral, I think there should always be secondary objectives that you pursue to get the highest level of ROI from the time you spend with people," she explains. "For example, learning more about who they are, what is unique about them, and what they care about can be a powerful way to solidifying your ability to nurture that relationship beyond the meeting."
Here are a few questions to consider: What is your main reason for the conversation? What do you want your takeaway to be? Is there anything in particular you're hoping to learn? By thinking through these questions in advance, you can help to guide the conversation in a way that allows you to take it beyond a surface-level back and forth exchange.
2. Use Curiosity to Your Advantage
No matter how much experience you have, curiosity is one of the best tools you can leverage in a relationship. "Allow the conversation to flow naturally and let curiosity surface," advises Elsasser. To some extent, curiosity happens on a daily basis—it's that small spark in your mind that comes to life when you find something interesting, or when you start to ask, "why?"
As you practice curiosity, one helpful strategy is to always ask questions in pairs rather than on their own. While your first question will typically result in a surface-level answer, a second question will allow you to dig deeper into people's responses and find out what's truly important to them. Some strong follow-up questions include: What makes you say that?, Why is that important to you?, and What's your favorite thing about that? By listening intently, being curious, and asking a second question, you can engage with the other person on a deeper level and have a more valuable interaction.
3. Write a Follow-Up Email
Follow-up emails aren't always easy to write, but they are an important part of sustaining a dialogue with your network.
"Most people would agree that sending follow up emails would be perceived as positive. Despite this, oftentimes these emails aren't consistently produced, which is influenced by possible lack of systems, not having enough leverage, or simply not establishing the right habits. Building the habit of sending a follow-up email after every meeting ensures you care about the relationship as well as the time you spent. This also delivers a message of subconscious reliability, and you are perceived as being consistent which is incredibly valuable in building relationships," Elsasser says. "People that can consistently build this habit tend to be more successful in maintaining relationships because it sets into motion progress around changing the ad hoc way most run this type of process."
A great follow-up email has three main components: the thank you, the common-ground reference point, and the key takeaways point.
The Thank You
Start by saying thank you, but rather than just saying "thanks" elaborate a bit on why you're thankful. Did you learn something new from your conversation, or are you simply grateful they took the time to speak with you? Adding in these details will give your email a more personal feel. For example, you might say: "Thank you for taking the time to meet with me today. I really learned a lot from your suggestions. I enjoyed our meeting very much and look forward to speaking with you again in the future."
The Common-Ground Reference Point
Second, talk a bit about what you took away from the conversation. What did you enjoy hearing about? What common ground did you find? This will help you form a strong connection with your contact and remain top of mind when they come across those details again. For example, you might say: "What I really enjoyed specifically was hearing about your experience in Thailand doing a mindfulness retreat. That was really intriguing. In fact, that's been on my bucket list for the longest time and now I'm even more excited to make it happen."
The Key Takeaways
Lastly, list some key takeaways to summarize what you discussed. This will show your contact that the meeting was both productive and valuable. For example, you may say: "Here are the key takeaways we walked away from: A, B, and C. I'm really looking forward to touching base again in three weeks to continue the conversation."
Ultimately, the more meetings you lead and follow-up emails you write, the easier the process will become. It's important to find an approach that works best for you; take time to prepare, ask meaningful questions, and ensure your contact knows you valued their time and heard what they had to say.

Subscribe to our
blog
Get a weekly email of our latest posts sent straight to your inbox
Learn

more

about the MBO Platform
FOR INDEPENDENT
PROFESSIONALS
your independent business with MBO
Engage, scale, and optimize
your independent workforce