How to Build Trust with a New Client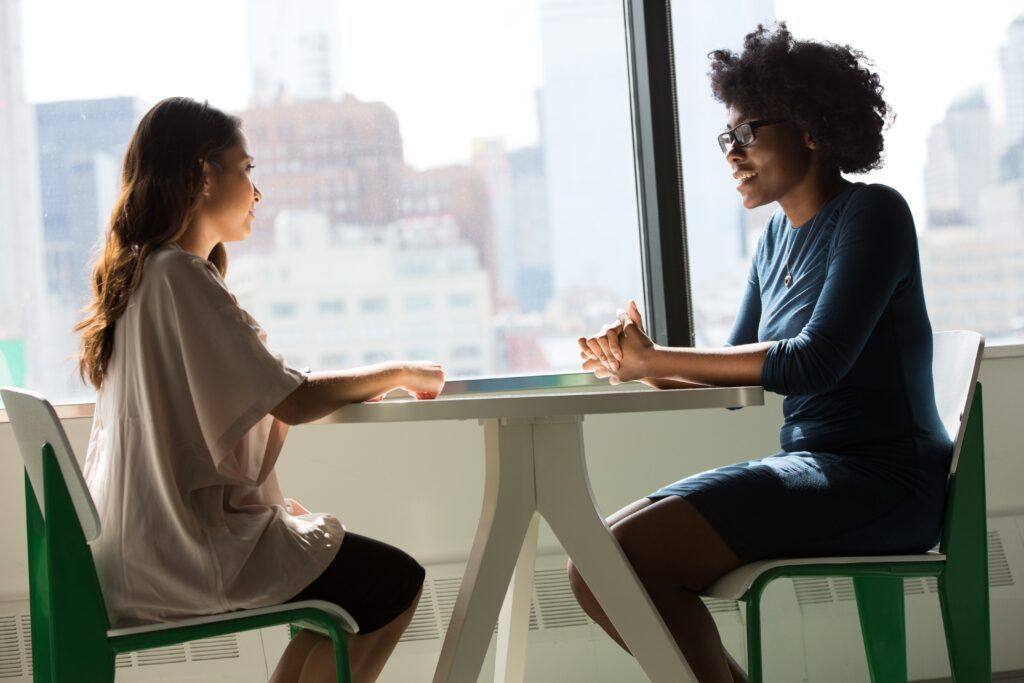 Key Points
Building trust with clients can lead to future projects or valuable referrals.
Learning your client's goals and anticipating their needs is a great way to establish credibility.
Ask for feedback and establish clear lines of communication to build the foundation for a lasting client relationship.
As an independent professional, clients are the backbone of your business. When you start working with a new client, it's important to take steps to build a lasting relationship. When a client trusts your judgment and believes in your work, doors can open for future projects—or referrals to other potential clients. Establishing this type of relationship takes time, but there are many steps you can take along the way to build trust.
1. Host a Kickoff Meeting to Start Off on the Right Foot
A kickoff meeting sounds simple, but it's usually the first time you'll meet with project stakeholders face-to-face (or virtually) for an extended period of time. This is a great opportunity to set the tone for how you want your client-contractor relationship to flow.
During a kickoff meeting, you'll want to establish roles, responsibilities, and workflow for your project. But beyond these action items, it's also a chance to introduce yourself and your work style to your client. It's worth putting in some extra planning effort to make sure the meeting flows smoothly. Give people a chance to introduce themselves, factor in time for a question-and-answer session and be sure to follow up with a summary of important points.
How to Plan an Effective Project Kickoff Meeting: Key Steps to Follow
2. Be Consistent and Clear when Communicating
Running your own business, you probably value timely communication from your client. And they expect the same from you. At the beginning of a project, talk with your client about preferred methods of communication. Some clients may want a daily, 5-minute check in while others prefer a weekly status report.
Next, specify what communication tools you will use. Does your client prefer video chat or a phone call? Do they want visuals accompanying your status report or is a simple email fine? Getting a clear idea of your client's needs and expectations is a great way to begin building trust in your relationship.
How to Communicate Effectively with Clients
3. Exceed Expectations When Appropriate
While we don't advocate overselling yourself or promising your client results that you can't deliver, going above and beyond from time-to-time is never a bad thing. Clients love independents who deliver exceptional results, so surprising them in a good way can help boost your reputation. Be sure to set reasonable expectations throughout your project, but if you see an opportunity to deliver an important piece of work before a deadline or add value to part of a project, go for it.
10 Ways Independent Consultants Can Wow Their Clients
4. Anticipate Your Client's Needs
The most successful independent professionals understand how their client's current goals fit into the overall big picture. Take time to truly get to know your client and how your project fits into their larger organization. This will help you anticipate future needs they might have while delivering the best possible product to meet their current goals.
When appropriate, ask your client questions and listen to how they respond. Then, relay back your analysis—articulate what you think their needs are—to make sure you understand one another. Taking the time to truly listen to your client will go far in helping to build trust and credibility.
Why Is Client Engagement So Important?
5. Be Available and Flexible
Time is valuable, both to you and to your client. Let them know when you are available and how they can reach you. Be specific here: establish set 'working hours,' when you would be free to set aside what you are doing and talk to your client. Give them a few ways they can reach you depending on the circumstance. Perhaps a text or email is easiest for day-to-day needs, but in an emergency, they can reach you via phone outside of your work hours. Setting these boundaries and expectations from the start shows your client that you will be there for them when they need you.
How to Set Boundaries at Work When You're Self Employed
6. Ask for Feedback and Make Adjustments
Asking for feedback is a valuable part of building a trusting relationship with a client. Constructive criticism isn't always easy to hear, but it can be helpful. Getting feedback and making changes (if appropriate), shows your client that you value their opinion.
While the end of a project may seem like the obvious time to ask for feedback, consider making feedback part of your overall communication plan. Check in with your client from time to time, ask how you're doing and if there's anything you can adjust or try to create a better experience. Encouraging this type of dialogue throughout your project can help normalize what might otherwise feel like one big conversation at the very end of your time working together.
10 Ways Independent Consultants Can Wow Their Clients

Subscribe to our
blog
Get a weekly email of our latest posts sent straight to your inbox
Learn

more

about the MBO Platform
FOR INDEPENDENT
PROFESSIONALS
your independent business with MBO
Engage, scale, and optimize
your independent workforce