How to Set Boundaries at Work When You're Self Employed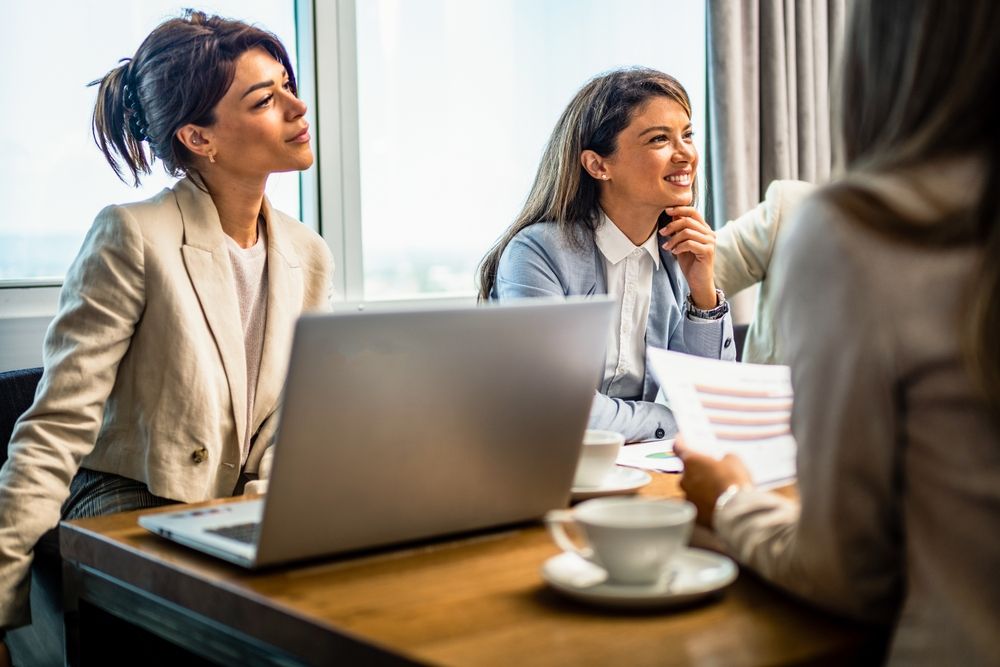 Key Points
Setting boundaries is a crucial habit to develop while working for yourself.
Others may find it challenging to understand a job where they choose their own hours, select the projects they work on, and choose where they work each day.
Discover three techniques for establishing sound work boundaries as a freelancer.
Setting boundaries when you're self-employed is an important practice. If you run your own business, you're probably familiar with how tricky it can be to explain to friends and family exactly what you do for a living. It can be hard for others to wrap their heads around a job where you set your own hours, choose the projects you work on, and decide where you work each day.
These are certainly luxuries to appreciate as an independent professional, but the true reward in your work comes from setting clear boundaries so you can complete your job in the best way possible. Learn three ways you can set healthy work boundaries as a self-employed professional.
1. Be Honest with Friends and Family
The people closest to us are often the primary culprits when it comes to respecting work time. It's important to let friends and family know that no, you can't pick up their last-minute dry cleaning, or no, they can't call you at 2 pm on a Thursday to help come up with ideas for their summer vacation.
Many people assume that because you run your own business, it's easy to schedule free time during the day. Rather than indulging bad habits, set clear office hours. Let friends and family know what your work hours are, and be vigilant about sticking to them.
Check out: How to Stay Organized as a Consultant
2. Talk Through Expectations with Clients
As with friends and family, it's important to let clients know what your work hours are and how to best reach you during that time. While you may want to build in a level of flexibility when it comes to being available after hours (there's certainly nothing wrong with occasionally going above and beyond), don't allow clients to abuse your time.
Even the best clients will push the limits on your willingness to deliver good work, so be particularly wary—especially when it comes to scope creep. You never want to nickel-and-dime your clients, but you do need to make sure you're adequately compensated for the work you do and for the time you put into it.
Check out: ​​5 Customer Experience Tips for Independent Contractors
3. Take Time For Yourself
When you're running your own business, it's not uncommon to find yourself frequently putting in extra hours. It's easy to get pulled into checking email off and on throughout the evening or finishing that one last little task for a project. But resist the temptation to let work time blend into family or personal time. At the end of your day, make a point to mentally and physically disconnect from work; shut down your computer and enjoy taking a relaxing break.
As you set boundaries, be sure to listen to friends, family, and clients as they will be sure to let you know if a certain rule you have in place isn't working. Use this feedback as an opportunity for evaluation, change, and improvement. It's important to be flexible and to realize that each situation, client, and project will be different. With a little forethought, boundaries can help you stay productive at work and make the most of your free time away from the office.
Check out: How to Take Control of Your Personal Time as a Consultant

Subscribe to our
blog
Get a weekly email of our latest posts sent straight to your inbox
Learn

more

about the MBO Platform
FOR INDEPENDENT
PROFESSIONALS
your independent business with MBO
Engage, scale, and optimize
your independent workforce