5 Customer Experience Tips for Independent Contractors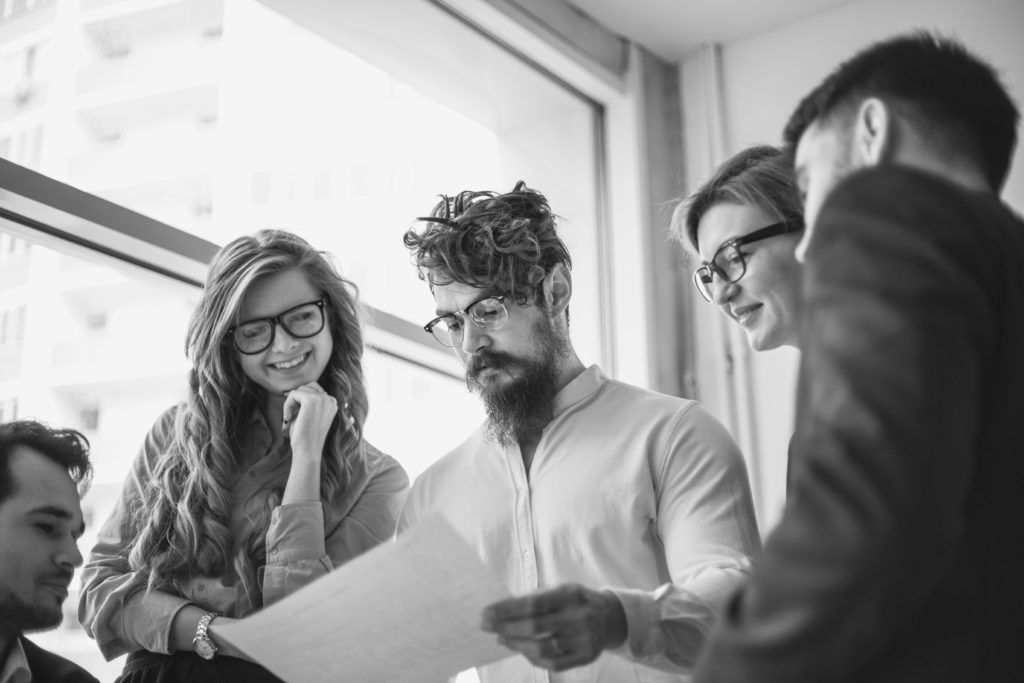 In today's constantly shifting marketplace, freelancers are more in demand than ever. But being sought after for your expertise is just one side of the coin. You also have to deliver quality work that meets or exceeds client expectations. Providing fantastic customer experience is a key component to maintaining a steady stream of work.
As defined by Harvard Business Review, customer experience (CX) at its core is the "totality of how customers engage with your company and brand, not just in a snapshot in time, but throughout the entire arc of being a customer." Top CX companies like Zappos, Amazon, and USAA are showing that customer experience plays an integral part in building customer loyalty, leading to a competitive advantage and higher profits.
But customer experience isn't just the domain of big companies—independent professionals can take this idea to heart as well. Follow these five tips to start providing great experiences for your customers.
1. Focus on Your Customer
Putting your customer first is an old adage, but companies are recently focusing even more on customer centricity. In an era of high competition, smart businesses instill a culture of prioritizing customers, and craft memorable experiences to build and maintain loyalty. In this Age of the Customer, businesses of all sizes have to step up their game to remain competitive and meet increased expectations.
This customer-centric focus is a simple concept that can work for the largest of companies or a business of one. Put this idea into action by maintaining focus on the customer and executing that focus through each interaction, even when your project is complete.
2. Maintain a Consistent Brand Experience
Branding may sound like something reserved for large companies, but it is equally important for small businesses and independent consultants. Just like ubiquitous brands such as Apple, Disney, or Coca-Cola, it's vital to showcase what you do and how you differ from your competitors.
To establish a brand identity for your business, start by building your personal brand. Then, think about how you can provide a total brand experience. No matter what type of consulting work you do, make sure your brand embodies the experience you want your customers to have. This includes your business name, website, logo, mission statement, and business cards—anything that contributes to your brand.
Beyond marketing, consider your own demeanor and professionalism. As an independent consultant, you have the chance to embody your brand at a personal level and truly connect with customers in meaningful ways. Above all, be sure to leave them with a consistently positive experience that they will remember.
3. Get the Basics Right
Customer focus and brand consistency are certainly important, but if you're not performing to the standards of your agreement, your client may be unlikely to seek out your services again. You have to get the basics right, which means delivering quality work on time.
Update your client on your progress, be professional and courteous at all times, and if you hit a roadblock, specify how you'll get back on track. Listen to what your customer has to say, but also know when to interject or steer them in a more constructive direction.
Your goal is to deliver the best possible end product and providing your expertise is part of that.
Keep in mind, however, that you also need to listen and act on reasonable feedback. While the customer isn't always right, there are times when it is worthwhile to make a requested change so long as it doesn't greatly impact the final product. To quote an oft-used phrase, it's sometimes better to lose the battle to win the war.
4. Recognize When to Go Above and Beyond
As a freelancer, you need to balance your work and your life—that's one of the great benefits of consulting! But there are times when a small sacrifice will yield big results. For example, finishing work before an agreed-upon deadline may win you goodwill and rave reviews.
However, you can definitely go overboard in this area, so be careful about stretching yourself too thin. Zappos CEO Tony Hsieh is famous for his philosophy of going to extremes for customers, but recognize that a large company can spread responsibility around. Know when to go the extra mile, but also recognize your limits. Don't cut corners just to finish something quickly.
5. Approach Your Customer on Their Terms, Not Yours
You probably have a favorite communication style, but remember that customers will likely have their own preference. Attune yourself to how your customer likes to be reached and how frequently.
This may be something to discuss early on, so you can set and meet expectations from the start. You don't want to turn off a current customer because of a miscommunication or simply because they feel you don't "get" them. Being on the same communication wavelength is a great way to build rapport and ensure positive interactions.
By providing your customers with great experiences, you can establish brand presence, create raving fans, garner referrals, and ultimately secure more business.
Learn more about the MBO Platform
For Independent Professionals
Start, run, and grow your independent business with MBO
Find, manage and retain top-tier independent talent