5 Tips for Managing a Small Business from a Home Office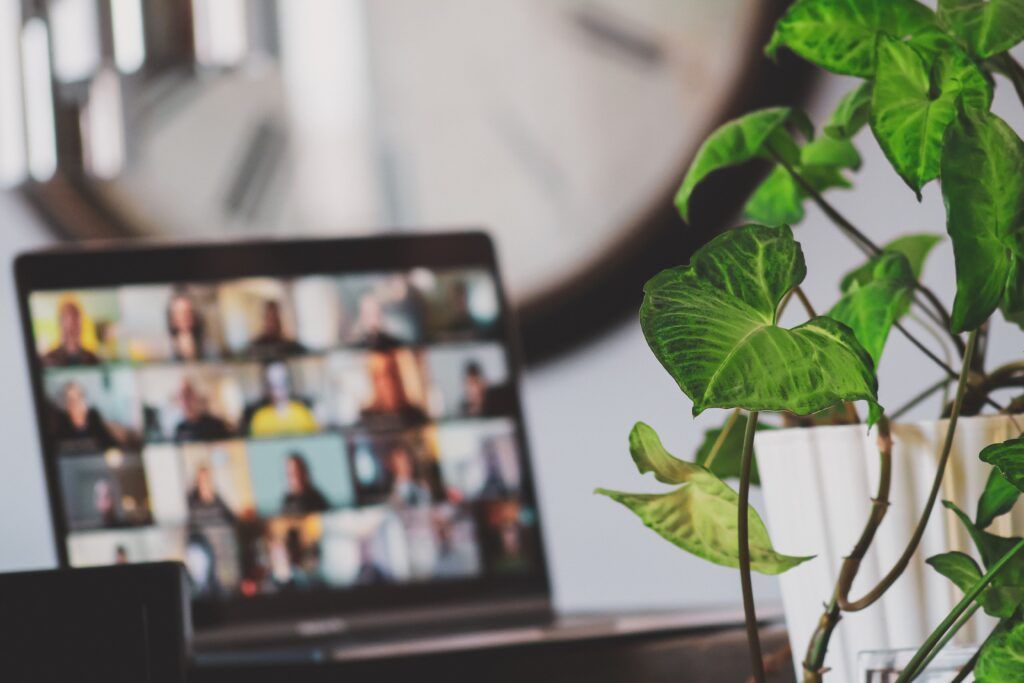 Key Points
Operating your business from home provides a great deal of flexibility as well as the opportunity to save money on many typical costs.
You can scale up or down as needed, take advantage of specific tax incentives, work during optimal hours, and invest your time as you see fit.
You may successfully operate your business from home while retaining your autonomy and flexibility if you have a plan in place.
Managing your independent business from a home office offers a lot of flexibility and the opportunity to save on many traditional costs. You're able to scale up or down as needed, take advantage of certain tax breaks, work during ideal hours, and invest your time where you see fit.
However, it can also be challenging to develop strong relationships with clients remotely, stay on-task throughout the day, and separate work life from family life. Luckily, as more people choose to work independently—and remotely—there are many best practices and tools available to assist home office workers. With a plan in place, you can successfully manage your business from your home while maintaining your autonomy and flexibility.
1. Use Virtual Tools
A successful home-based business begins with the right tools and environment. Take the time to set up a home office space that is comfortable and stocked with the supplies you need on a daily basis. Next, make sure you have the right technology in place.
There are many virtual tools available that make remote work easier. Project management tools can be useful to create shared to-do tasks, a deliverables calendar, and a discussion board with clients. Use cloud-based storage systems to share files, and virtual meeting tools to talk to clients face-to-face. Virtual tools are a great way to maintain strong communication and can help you avoid dreaded scope creep so you don't miss deadlines or get stuck delivering additional work that was not in your initial budget.
2. Establish Boundaries and Manage Client Expectations
When running a business from home, it is important to take time for yourself and not get overworked. Consider what time management strategies help you stay most organized and efficient—perhaps that means scheduling out your week ahead of time, setting time limits for the tasks you need to complete, automating certain workflows, or factoring in time to get organized at the end of each day.
Talk to your clients to set project expectations and discuss the communication and review methods you are each comfortable with. Set dedicated work hours and communicate them to your friends, family, and clients. Of course, you'll want to build in some level of flexibility as emergencies and unexpected circumstances do come up. However, it is important to not get caught up in bad habits like responding to non-urgent email after hours.
3. Manage Your Time Wisely
Managing your time wisely goes hand-in-hand with establishing boundaries and managing client expectations. On a personal level, set realistic goals for yourself each day. Be sure to budget in time for administrative tasks like responding to email, backing up files, managing expenses, and invoicing clients. And don't forget to factor in time for yourself as well. By factoring in time for personal needs like cooking a meal in the middle of the day, taking a walk, or reading a book, you will be happier, less stressed, and better able to focus on your work when you need to.
When it comes to your clients, avoid setting expectations that you might not be able to meet or deliver on. Overpromising can lead to mental and emotional stress and damage your company's reputation. Instead, focus on what you can do to deliver value to your client. Prioritize important deadlines to you know are coming up and communicate your progress regularly. Develop a consistent workflow that clients can rely on, and measure and report on goals your work has helped clients achieve.
4. Continually Develop Professional Skills
As an independent professional, you're in charge maintaining your skills and knowledge. Yes, you are an expert in what you do but your industry is constantly evolving and in order to stay competitive and relevant you must evolve along with it. There are many online courses and certification programs available that are affordable and flexible. Look for courses through vendor-taught classes, traditional universities, or training institutions. Take a look at free educational resources online as well like webinars, industry blogs, or social media accounts of role models you aspire to.
Keep yourself on track by giving yourself a performance review to evaluate what you've achieved, revisit your goals, and consider how to best move your business forward. A performance review is a great time to plan out what sort of professional development you want to pursue.
5. Get New Work
Working from home shouldn't limit you from gaining or pursuing new work. A lot of networking can be done remotely. Use social media to stay in touch with contacts you've already made, promote your business on your professional website, and use your social media platforms to alert contacts when you are available for work. Use platforms like LinkedIn to connect with people you are interested in meeting with. Send them a short message explaining who you are and why you reached out. If they are interested, set up a time for a short call. When networking, focus on building relationships and think about what you can offer to the other person that will be mutually beneficial.
Client referrals can be another great source of new work. A positive referral or review lends credibility to your business and helps build trust with your client. Create a testimonials page on your website, write an in-depth case study, or highlight shorter, positive reviews on social media. When potential clients review these sites, these reviews will help to paint a picture of who you are and the great work you've produced.
Subscribe to our
blog
Get a weekly email of our latest posts sent straight to your inbox
Learn

more

about the MBO Platform
FOR INDEPENDENT
PROFESSIONALS
your independent business with MBO
Engage, scale, and optimize
your independent workforce