Working From Home: Pros and Cons for the Independent Contractor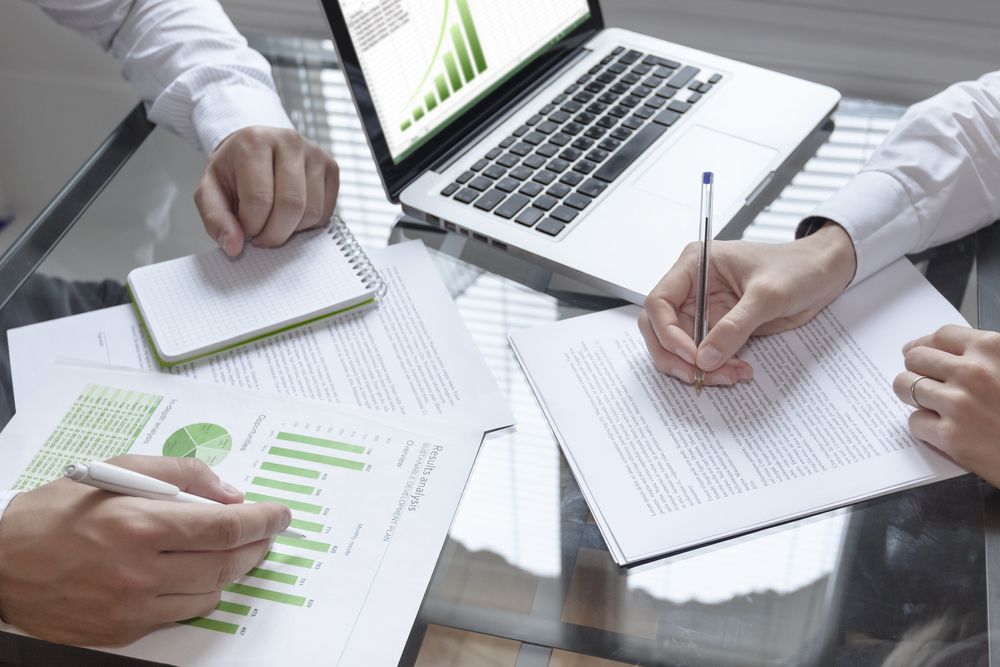 Key Points
Great benefits of working from home include flexibility and no commuting time.
Working from home requires organization, self-discipline, and focus.
Although there are many alternatives to working from home for those who are skeptical, it's worthwhile to find out what benefits this affordable choice might provide for your company.
Working from a home office is common for independent contractors, especially when you're first starting your business. While working from home comes with great perks like flexibility and zero commute time, it also requires organization, self-discipline, and focus. While there are many work from home alternatives for the home office skeptic, it's worth seeing what this low-cost option can offer your business. Here are 10 pros and cons (along with solutions) of working from home.
1. Pro: Inexpensive Office Setup
Right off the bat, many independent professionals find that a home office is one of the most inexpensive work location solutions. The cost of setup is minimal—an office requires only basic furniture and equipment, much of which you may already have. When you work from home, you also have many amenities that high-end office buildings charge a premium for such as a private bathroom, an office with windows, and a full kitchen.
2. Con: New Forms of Distraction
The comforts of home can bring distractions that may affect your productivity. Between family members coming and going, personal phone calls, and household chores, it can sometimes be difficult to get into a work mindset. Along these same lines, maintaining a healthy work/life balance can also be tricky, as it can be harder to shut down and stop working at the end of your day.
Solution: Treat your home office like a real office. Set specific work hours for yourself and stick to them. Once you're done for the day, shut down your computer, close your office door, and avoid answering late-night emails.
3. Pro: No Daily Commute
Not having to go into an office every day means time and money saved on your daily commute. A traffic-laden commute can be a source of stress and frustration for many. Working from a home office means less time spent on the road and more time getting things done.
4. Con: It can be Lonely
Working from home can often lead to feelings of isolation during the workday due to a lack of companionship and communication that a typical workplace provides. Isolation can also lead to decreased creativity and confidence without people to collaborate with.
Solution: Get your social and networking fixes by working out of a coworking facility, hourly space, or hot desk a few times a week. Switching up your work location will help to keep things feeling fresh and allow you to brainstorm and collaborate with like-minded individuals on the days you're not at home. If coworking isn't for you, set aside time during the day to get out of the house and interact with others—take a walk, stop by a local coffee shop, or run some errands.
5. Pro: Flexible Daily Schedule
For those looking to balance personal responsibilities with their daily schedule, a home office can offer you the ability to focus attention where it's needed most. This can be particularly helpful if you're a busy parent. It's easier to schedule meetings, run errands, or attend to personal matters with a home office because you have the freedom to work when it's most convenient for you.
6. Con: Lines Between Home and Work Blur
When working from home, it can be hard to separate your private life from your business life. It's easy to get pulled into daily tasks such as household chores or distractions such as catching up on your favorite television show. This can quickly lead to longer work hours, draw out your day, and take away from a lot of the positive aspects of working from home.
Solution: If you struggle with time management, try scheduling in specific blocks of time for breaks throughout your day. If you're typically most productive early in the morning, use that time for client meetings and important deadlines. If you're least productive in the late afternoon, use that time to check a task off your personal to-do list or take a short break.
7. Pro: Less Stress
There are a number of things about working from home that help minimize stress: you don't have to commute into an office, you have more control over when and how you work, and you can take a break or attend to a personal matter at a moment's notice. Establishing a daily routine can help you to stay on track throughout the day and switch out of work mode once your tasks are complete.
8. Con: Client Meetings can be Complicated
As an independent contractor, client meetings are an important part of your business and a home office can be an added complication when it comes to meeting planning. Hosting a client in your home may feel too informal and asking to meet at their offices may seem unprofessional.
Solution: Many coworking facilities and hourly spaces offer private meeting room rentals. If you primarily work from home, this is a simple option that offers a professional setting to meet with clients. Most coworking facilities are also centrally located, which can be a good, neutral location for both you and your client.
9. Pro: Personalized Space
One big perk to working from home is the ability to customize your work environment. Boost energy throughout the day with a standing desk, keep important documents organized with customized files or shelving, or hang art on the wall that makes you smile. Take time to create a space that you feel comfortable in and that will cater to your particular business needs.
10. Con: Lack of Face-To-Face Communication
Team collaboration or a monthly check-in with a client can be difficult when you work remotely. Face-to-face meetings may be ideal, but aren't always realistic in a home office environment.
Solution: Take advantage of virtual meeting tools to screen share and video chat with clients or team members. Many virtual tools are inexpensive (or free!) and can be customized to fit your business needs.
Learn More: 5 Tips to Elevate Your Productivity Working from Home
Subscribe to our
blog
Get a weekly email of our latest posts sent straight to your inbox
Learn

more

about the MBO Platform
FOR INDEPENDENT
PROFESSIONALS
your independent business with MBO
Engage, scale, and optimize
your independent workforce