Create a Home Office with These 10 Tips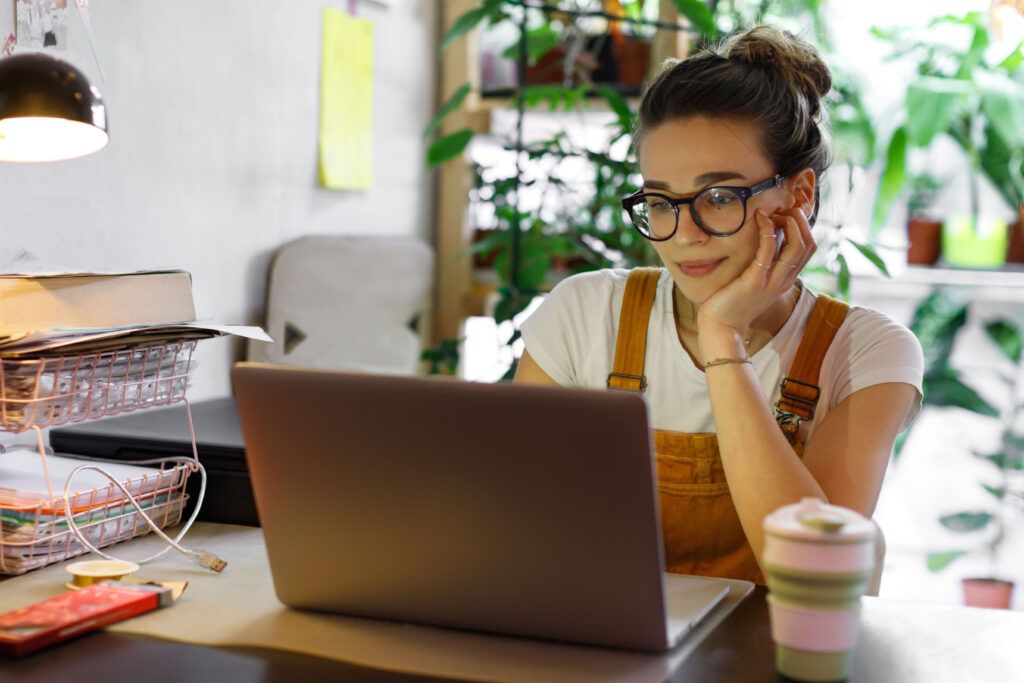 Key Points
Successful independent professionals are devoted to their work and passionate about what they do, which frequently entails working long hours.
 You may design your home office as you choose, unlike a cubicle, so you can work those long hours in a place that you enjoy.
You can set up a home office that maximizes productivity, lowers stress, and promotes a work/life balance by following a these 10 recommendations.
Successful independent professionals are passionate and dedicated to their work, which often means spending long hours in the office. Luckily, unlike a cubicle, a home office is yours to customize, so those long hours can be spent in a work environment that is tailored to your needs. With a few simple tips, you can create a home office setting that optimizes productivity, reduces stress, and improves work/life balance.
1. Find a Dedicated Space
Creating a productive work environment begins with finding the right space. Since you're likely to spend a lot of hours here, consider possible nearby distractions, optimal space, and location in your house if you plan on hosting clients.
In an ideal situation, you may be able to convert a spare bedroom or den a dedicated workspace. Unfortunately, this isn't always an option, and you may be limited to a small nook or corner of a larger living area. While a small space can be challenging, the right setup and planning can make it work. L-shaped, corner or wall-mounted desks can maximize your working area. If horizontal space is limited, look for a desk with built-in vertical storage such as overhead shelving or filing cabinets. Consolidating office technology such as using a laptop instead of a desktop computer or investing in a multifunction printer can save space as well.
2. Add Storage Options
As an independent professional, you're involved in many roles in your business: managing, accounting, bookkeeping, marketing, and administration, just to name a few. With each of these roles comes related documents, files, and supplies. When designing or expanding your home office, prioritize storage and organizational solutions.
Install wall-mounted shelving over your desk or other furniture for extra surface area or mount magazine racks to your wall or side of your desk for quick access to frequently used files and documents. Also, don't forget storage solutions for the top of your desk to consolidate pens and other supplies.
3. Prioritize Comfort
An ergonomic workspace can help to ease the discomfort that comes from sitting in front of a computer for long hours. Adjustable standing desks can help to boost energy, lower heart disease, and reduce back pain. Pair your desk with a chair that provides optimal lumbar support.
4. Get Lighting Right
The right lighting solutions in your home office can not only help increase productivity but can also affect your overall mental and physical well-being. Inadequate lighting can create a cave-like atmosphere that lowers your mood and results in eyestrain, headaches, and muscle pain. Natural lighting is a mood booster, so, if possible, try to set up your desk in a room that receives a lot of natural sunlight. If your workspace doesn't have windows, consider adding a lamp that simulates sunlight.
5. Give Your Space Personality
One of the many benefits of working for yourself is the ability to work on your own terms, without the constraints of a corporate environment. Your home office should be designed and decorated to promote passion, excitement, motivation, and, most importantly, happiness. This is your space, so don't hesitate to fill it with things that are important to you: family photos, vacation souvenirs, or even whimsical knick-knacks.
6. Bring Nature Indoors
Potted plants have long been a staple of office décor, and with good reason. Not only do they provide an aesthetic benefit with decorative color, but the right plants can help control humidity or provide cleaner air by filtering and absorbing pollutants. Unless you have a lot of natural light in your office, look for plants that thrive in partial-sun or shade such as peace lilies, snake plants, or cactus.
7. Take Time to Relax
Sitting and working for long periods of time can be stressful on your mind and body. To remind yourself to take a break, keep stress-relieving gadgets close by. A foam roller, head massager, or fidget cube, can help take your mind off a stressful project or get your blood flowing so you can return to work refreshed.
8. Take Control of Technology
A nest of cords is not only an office eyesore, but it can also be a safety hazard. Keep cords organized and out of the way with a cable management solution and keep smaller devices in one place with a USB charging station. When setting up your desk, position your computer equipment close to easy-to-access outlets.
9. Stock Up
There's nothing worse than having to disrupt a productive working session because you run out of an office supply. Stock up on daily essentials such as envelopes, stamps, and pens so you aren't caught empty-handed. You may even consider keeping a small coffee maker or hot water heater in your office so trips to the kitchen don't turn into lengthy breaks—save those for aside lunch hour.
10. Stay Inspired
A large dry-erase board, or glass dry erase board, can be a great addition to your office wall as a space to brainstorm a new project, take quick notes on a client call, or run a quick calculation. Or, use it as a way to stay motivated by writing down an inspiring quote each week.
Looking for work as an independent consultant? Join our marketplace to search for your next project
Subscribe to our
blog
Get a weekly email of our latest posts sent straight to your inbox
Learn

more

about the MBO Platform
FOR INDEPENDENT
PROFESSIONALS
your independent business with MBO
Engage, scale, and optimize
your independent workforce