10 Home Office Gifts for the Independent Professional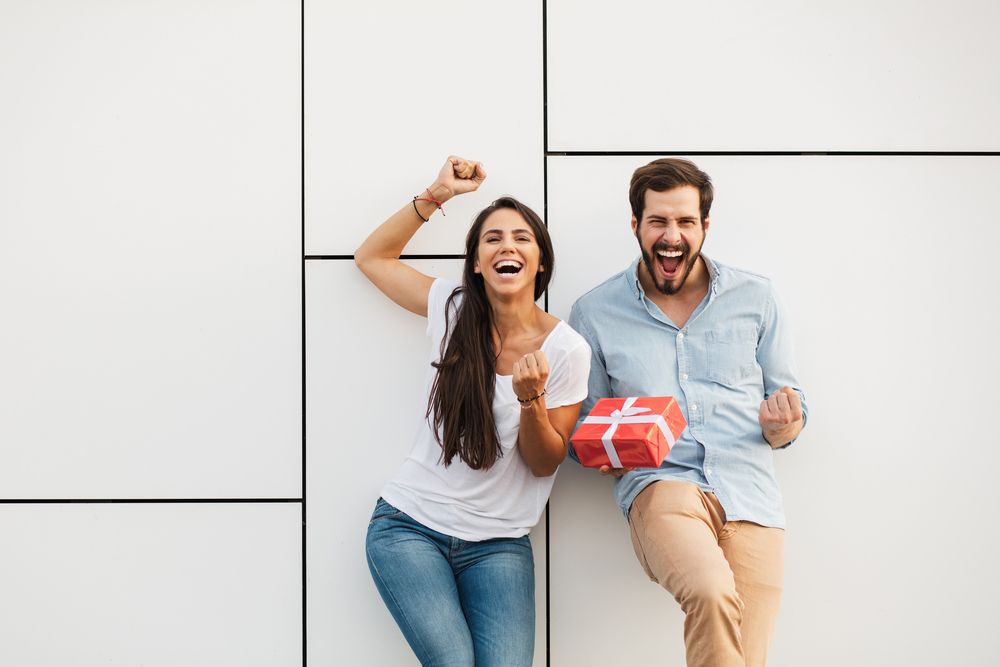 Key Points
Many independent contractors, business owners, and proprietors of small businesses consider their home office, or wherever they work, to be their sanctuary.
An office is a place that should generate creativity, promote health and well-being, and offer both a comfortable and efficient environment.
We've put together a selection of our favorite presents for home offices that are ideal for adding to your wish list or giving to a friend who works independently.
Many freelancers, entrepreneurs, and small business owners call their home office—or wherever their workplace may be—their sanctuary. An office is a place that should generate creativity, promote health and well-being, and offer both a comfortable and efficient environment.
We've compiled a list of our top home office gifts that are perfect for your wish list or to gift to a fellow independent professional. And, if you're still looking for that perfect client gift, check out our client gift guide for help.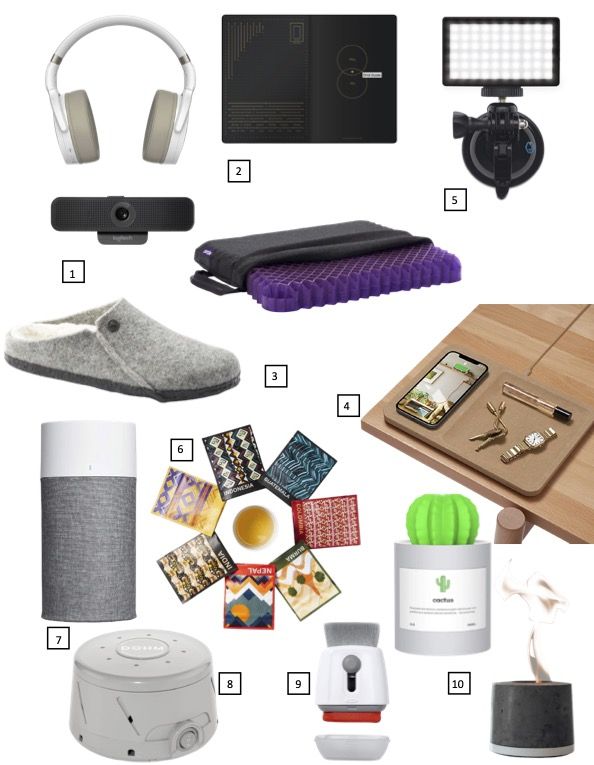 1. For a Connected Home Office
As more people work remotely, technology to assist the work-from-home crowd has grown leaps and bounds. Make sure you look and sound professional with this business webcam ($99.99) from Logitech. And enjoy great sound whether you are in the zone listening to music or talking to a client with these wireless headphones ($119.95) that feature active noise cancellation and Bluetooth.
2. For Tapping into Your Creative Side
Keep good ideas close at hand with this glass dry-erase desktop easel ($16.79). Or try a new way of tracking tasks, notes and events with a bullet journal ($25.95).
3. For Staying Comfortable When Working Hard
Working remotely means you can take control of your comfort. Take your work chair to the next level with this plush seat cushion ($71) and keep your feet cozy while you're at it with these comfy and stylish wool felt slippers ($99.95).
4. For Ultimate Organization
Keep files and office supplies organized and at your fingertips with this stylish acrylic desk organizer ($32). And keep up to three of your devices charging at once with this sleek wireless charging station ($99).
5. For Getting the Lighting Right
Look your best for those client meetings with this video conference lighting kit ($69.99). Or try this fully adjustable light ring ($29.99) that comes with three light modes and eleven brightness levels, which help to eliminate unwanted shadows.
6. For a Refueling Break
Clear your head and boost productivity by factoring breaks into your day. Start your morning with freshly roasted artisan coffee (from $40). Or refuel in the afternoon with a cup of tea from around the world ($50 for 3-month subscription).
7. For Your Personal Well-Being
It's hard to produce good work when you're not feeling your best. Fight low energy with a sun lamp ($61.99) and keep are flowing and clear with this discrete air filter designed for small rooms ($119.99)
8. For When You Need to Focus
Avoiding the distractions of everyday life can be hard when you work from home. Stay in the zone with this silent visual timer ($26.99) that you can use to organize your day. Or, silence background noise with this popular white noise machine ($44.95).
9. For Keeping Clean
Keep your phone charged and sanitized with this wireless charging station and UV sanitizer ($80). And make sure your laptop, tablet, or smartphone remain dirt-free with this handy manual cleaner (from $10.99).
10. For Some Fun
The best work environment is a combination of organization, focus, and fun. We know that running a business is serious work, but finding time during the day to lighten the mood is equality important. Keep your office looking cute and breathing easy with this mini cactus humidifier (from $15.89). Or, bring instant ambiance to your workspace with this mini fireplace ($99).

Subscribe to our
blog
Get a weekly email of our latest posts sent straight to your inbox
Learn

more

about the MBO Platform
FOR INDEPENDENT
PROFESSIONALS
your independent business with MBO
Engage, scale, and optimize
your independent workforce