6 Thought Leadership Strategies for Consultants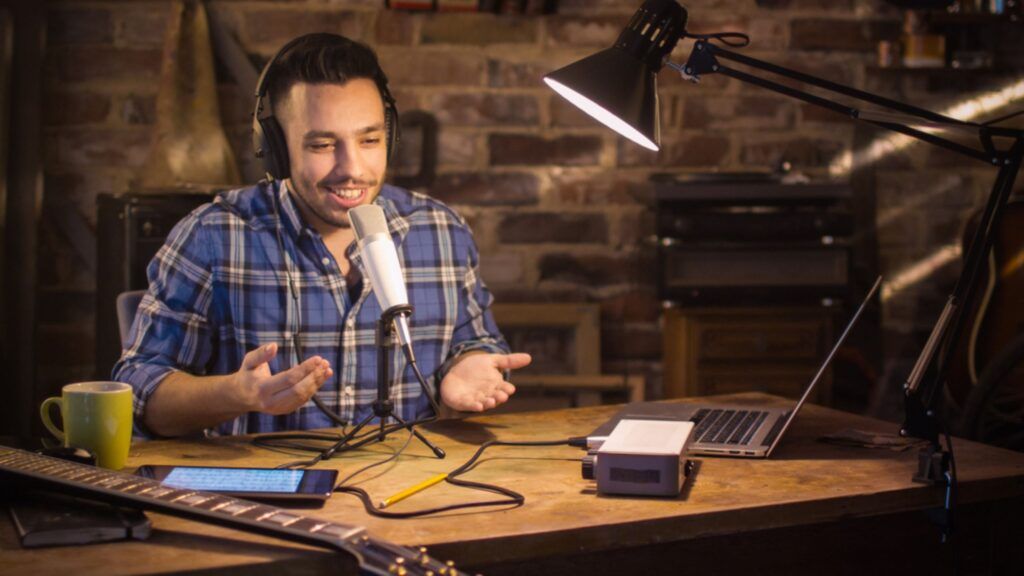 Key Points
The first step in establishing true thought leadership is understanding that sharing is caring and sharing information is a powerful tool.
Consider unaddressed issues or challenges as opportunities to carve out a niche for yourself as a thought leader.
Increase your credibility as a thought leader by regularly publishing original, written information.
In our social media dominated world of today, anyone with a Twitter account or a blog can call themselves an "expert" on any given subject. And that makes it tough to rise above the noise to reach current and prospective clients with your message.
However, by establishing true thought leadership and experienced-based innovative thinking, you can connect with your audience. Follow these six steps to leverage various communication platforms in a meaningful and authentic way, use your industry knowledge to capture the attention of your target audience, and build trust to grow your independent business.
1. Prepare to Share
The first step in establishing true thought leadership is understanding that sharing is caring. Remember, your audience is probably capable of conducting a search on any given topic and gaining access to what they want to know at no cost. To get your message out to as many relevant groups as possible, you have to be willing to give some of your expert knowledge away—which can be a hard pill to swallow.
Nevertheless, there are certainly ways to monetize your information sharing (you don't have to provide full details for every strategy you personally employ in your work). But providing your target audience with useful information can help you get to know them better, establish your credibility, and build your online reputation.
2. Find Your Niche
The next step is to determine the specific area in which you want to establish thought leadership. At this point in your career, you're likely familiar with most of the issues and trends impacting your industry and the industries you work closely with. There is a good chance, at some point or another, you've said to yourself: "but nobody is addressing the problem of…." or, "I wish someone would talk about…"
Perhaps you've come up with your own ideas or solutions to these unaddressed issues and challenges. Consider these scenarios as opportunities to carve out a niche for yourself as a thought leader. Find topics where useful information is scarce and start developing your own message. If you take on a topic that you're comfortable with but is already saturated with information from experts, you'll have a more difficult time standing out as a leader.
3. Get Social
Information sharing involves giving your audience something they value. Social media requires little to no financial investment on your part and instantly connects you with large numbers of people who are interested in your particular industry.
To get started on social media, follow people and groups that are talking about what you do. Without being sales-y or overly self-promotional, jump in the conversation with your unique points of view. Consider creating and sharing webinars, podcasts, or recent news articles as another way to showcase your expertise and find more of your target audience.
4. Find Your Voice
Speaking opportunities are a great way to spread your message to your target audience. Reach out to professional organizations in your area that may be interested in your subject matter. Ask to speak at one of their meetings or conduct a Q&A session. You can also research conferences looking for panel discussion participants. Large conferences usually select speakers 12 to 18 months in advance, so begin your research early. Smaller or local conferences typically have shorter lead times.
If your area of expertise appeals to broader businesses or consumer audiences, consider reaching out to reporters and producers at traditional media outlets like newspapers and television stations, and make yourself available as a third-party expert to weigh in on stories. Alternatively, you can target trade or industry publications as well.
Another option is to use your voice as a podcaster. Creating a podcast where you are the star, offering information and interviewing others, is a great way to share your knowledge and establish credibility.
5. Write it Down
Another way to increase your credibility as a thought leader is to regularly publish original, written information. You can do this by maintaining your own blog or by contributing to other blogs related to your industry. Writing and publishing long-form pieces such as e-books or white papers is another way to diversify your writing portfolio.
6. Rinse and Repeat
No one becomes a thought leader overnight, so it's important to continually execute these tactics over and over to achieve the results you want. Keep in mind, leveraging thought leadership to build your consultancy is a marathon, not a sprint.

Subscribe to our
blog
Get a weekly email of our latest posts sent straight to your inbox
Learn

more

about the MBO Platform
FOR INDEPENDENT
PROFESSIONALS
your independent business with MBO
Engage, scale, and optimize
your independent workforce