How to Network Effectively as an Independent Consultant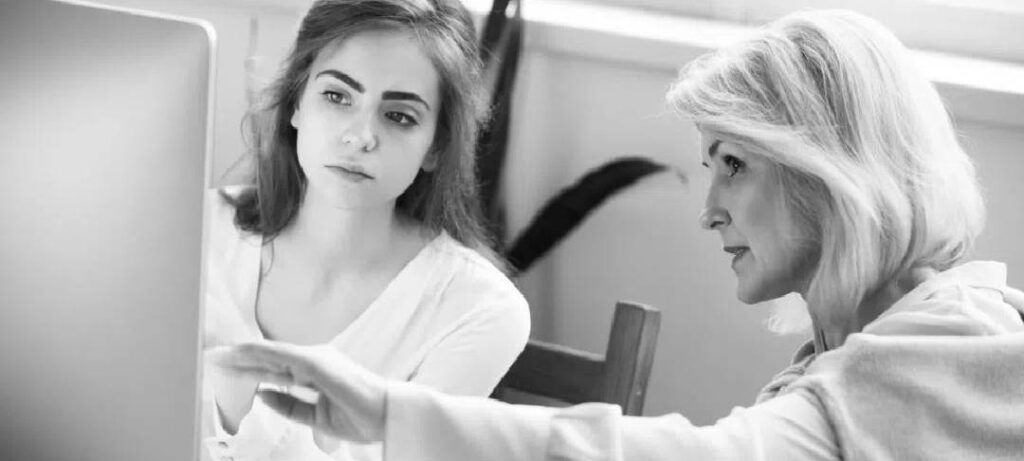 As an independent professional, you have the opportunity to pursue your passion, be your own boss, and set your own goals. But as successful independents know, businesses are built on strong networks and lasting relationships. Taking an intentional approach to networking can help you turn your passion project into a full-time endeavor.
In her webinar, Six Degrees of Development: Cultivating a Leadership Network, Jessica Glazer addressed the importance and value of networking as it relates to growing your business, and discussed how to develop a strategic action plan for reaching out to new contacts.
As a Senior Faculty member, design solutions consultant, and executive coach at CCL, Glazer partners with organizations to deliver leadership programs and long-term solutions that meet today's most pressing business needs. She also has experience as an independent consultant, having run her own training and public speaking company for over six years, and delivering speeches, seminars, and trainings for corporate clients around the world. Prior to her work in the leadership arena, Glazer spent ten years in academia, teaching in the psychology departments and business schools at Harvard College and Johns Hopkins University with a focus on Positive Psychology.
We spoke with Glazer to get her take on the importance of networking, common mistakes people make, and advice for maintaining strong relationships.
1. How does the role of networking change for independent professionals versus traditional employees?
Glazer: Networking is often undervalued by all professionals, not just freelancers. However, when you're a freelancer, you really have to take a more active approach because you don't always have a built-in network. If you work at a large organization, for example, you already have a networking structure. To some degree, you understand your career trajectory options and you know who is in control of certain areas of the business. But as a freelancer, you don't have that jungle gym around you to climb; you have to create it and find your own path.
2. What do people tend to get wrong when thinking about networking?
Glazer: Building a strong and consistent network is about much more than having transactional conversations. When you look at networking as being purely transactional, that leads to hesitancy. People tend to get analysis paralysis—you may not have a clear-cut, delineated path as to where you're going, and you don't want to burden other people, so you don't reach out.
That's why it is so important to see networking as building relationships rather than making a political move. It's not a chess game—trying to get from here to there—it's more like knitting a blanket: you rely on every single stitch.
3. Contacting someone for the first time can be intimidating. What advice do you have?
Glazer: People are often unsure of how to first reach out to someone. They may see a person they want to connect with on LinkedIn and don't know what to say or when they should send a note. The answer is to just reach out with a short, personal message about why you'd like to connect with this person—don't use a form letter!—and then just see how it goes.
It is easy to forget that people are just people—they are often willing to help you to be successful. Let that help you manage some of your anxiety. Just avoid being too persistent; if someone doesn't respond after two or three tries, stop contacting them and reach out to someone else. It might not be the right time for them, or they might not be interested at the moment. Either way, your persistence will not be valued after a certain point; it's better to look for another connection.
4. How has networking changed with the rise of social media?
Glazer: Networking has changed significantly in the past few years. Instead of people primarily attending in-person networking events or meeting for coffee, they are now using all types of online social channels to meet people in different areas. This now goes beyond using LinkedIn. Depending on the industry or organization, people will now utilize social media sites like Instagram, Facebook, or Twitter to connect with others on a professional level.
It's also easier to network on a global level. If, for example, you live in New York but want to move to Singapore, you can easily network before you arrive. You don't have to physically show up in Singapore and meet people face-to-face; you can connect with them in a meaningful way from your desk at home.
It is great that we have the opportunity to easily access people, but you really have to be careful and exercise caution in how you present yourself online. Your virtual footprint can work against you—do you really want a future employer to see your Spring Break 2007 photos? Or it can be a great help—you can develop a website with a portfolio of your best work or share a page of testimonials with potential clients. Also, be aware of what you are doing and saying and avoid spamming people you want to connect with. Instead, you might try retweeting what someone says, along with an intelligent comment about why you appreciate their work. That will get you noticed in a different way and will demonstrate your value, as well.
5. Once you form a relationship, how do you keep it going?
Glazer: If someone has expressed interest and is willing to talk to you, that's a sign that this might be a good person to start building a network with. One of the biggest and most puzzling things I see is that people fail to follow up after meeting with someone to keep that relationship going. If your goal is to solidify relationships and not just gain information, staying in touch is really important.
After you meet with someone, send a quick thank you note letting them know you'll stay in touch and that you are available if they need anything. Remember, networking should be about building a mutually beneficial relationship. Then, be sure to follow up 6-8 weeks later. If you are reaching out to a lot of people, try using a calendar or spreadsheet with notes to remind yourself to follow up. Two easy options to continue your connection: be on the lookout for an article that a new contact may be interested in and send it their way, and be sure to send a quick update and "thanks, again" if you took any of their advice. That will remind them of your presence and help build your connection for future interactions.
---
Find independent consulting jobs with top companies through MBO's marketplace
---
Subscribe to our
blog
Get a weekly email of our latest posts sent straight to your inbox
Learn

more

about the MBO Platform
FOR INDEPENDENT
PROFESSIONALS
your independent business with MBO
Engage, scale, and optimize
your independent workforce