How to Get the Most Out of Networking Events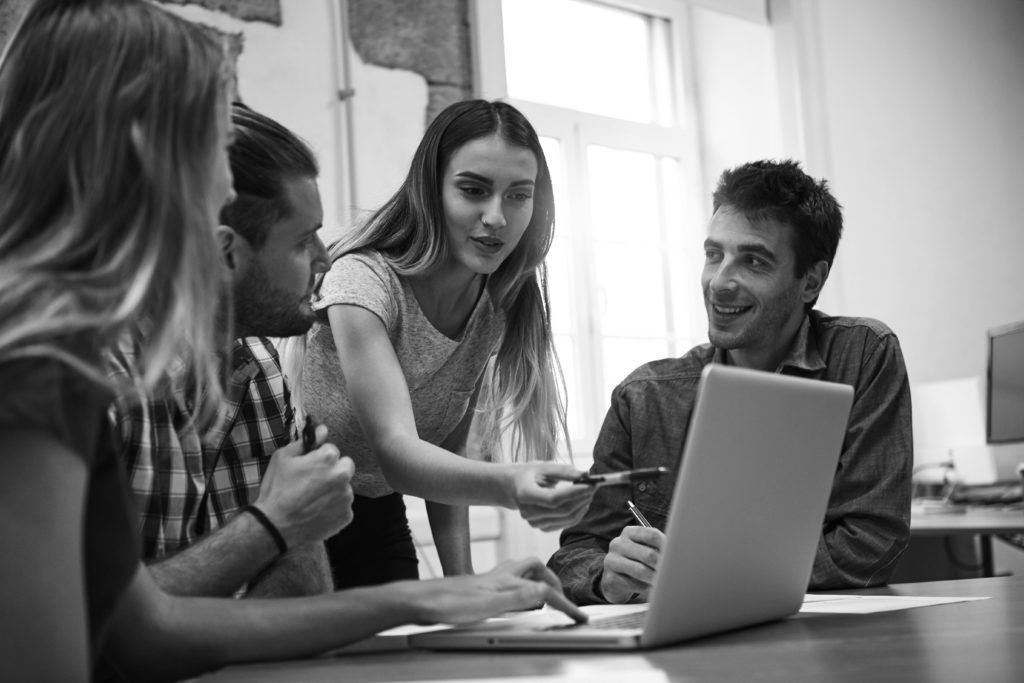 A big part of any successful independent consultant's business plan is networking—and that means meeting new people. Networking is a great way to grow your business, get the word out about your services, and learn from others in a similar industry or position. Connecting through professional platforms like LinkedIn is a useful way to work online avenues, but meeting people face-to-face is key to building strong relationships that can lead to benefits such as speaking opportunities, partnerships, or referrals.
As a solo business owner it can be easy to get caught up in the daily grind of tasks, projects, and deadlines. Taking time once a month or every few weeks to attend a networking event is not only helpful in making new connections, but it can also be a great chance to learn new business trends, receive outside feedback on your ideas, or assess industry benchmarks. Follow these five tips to make the most out of networking events.
1. Face Your Fears
Attending group events where you don't know anyone can be uncomfortable. But that's okay! In fact, it's completely normal. While you'll likely be nervous at first, recognize that you'll become more comfortable in these settings over time. Remind yourself that many people attending the event are in the same boat as you. Don't let fear prevent you from taking advantage of meeting new people—and potentially new clients.
2. Do Your Research
When considering which events to attend, research the sponsoring organizations and affiliated people to see if they are a good fit for your business goals. Do they have an active membership or regular meetings? Are the group participants people you'd be interested in talking to? Check out LinkedIn or your Chamber of Commerce to find local groups, events, and resources.
3. Plan Ahead
Before you head to an event, set a goal for yourself. Perhaps it's to speak with five new people, land one job lead, or become more comfortable describing your services. Be prepared to describe your business and what you do. Keep your elevator pitch short and simple, and avoid industry jargon. Remember, you can always go into more detail if asked.
If you have access to the guest list ahead of time do some research and see if there are specific people you're interested in talking to. Think through a few conversation starters you might use, and questions you'd like to ask. A little preparation can help ease your nerves and give you confidence heading into an event.
4. Listen and Learn
A smile, eye contact, and handshake are all you need to start a conversation. Many people at networking events will be eager to talk, and by allowing them to speak first you can drive the conversation with pointed questions rather than simply pushing your brand. Be sure to exchange business cards with people you're interested in following up with. After a conversation, take a few moments to take some short notes (the back of the person's business card is a useful spot) to help you remember key points of your conversation. If you feel yourself getting stuck speaking with one person, it's okay to politely excuse yourself and move on.
5. Follow Up
Be sure to follow up with the people you meet as soon as possible. LinkedIn is a great way to stay connected, but in order to be memorable and build a relationship, send an email as well. Here's where your notes come in—personalize each email by saying why you enjoyed meeting the person or mentioning something interesting you spoke about. If there is any opportunity to business together, suggest picking up your conversation again soon over the phone or over coffee. Let them know you want to learn more about their business and how you might collaborate.
If you're new to networking events, it's okay to proceed slowly. Keep looking for avenues to make contacts and maintain relationships with the people you meet. Remember, networking is a continual process. As you attend more meetings and events, you'll become more comfortable meeting new people, talking about your business, and identifying potential leads.
---
Find independent consulting jobs with top companies through MBO's marketplace
---
Subscribe to our
blog
Get a weekly email of our latest posts sent straight to your inbox
Learn

more

about the MBO Platform
FOR INDEPENDENT
PROFESSIONALS
your independent business with MBO
Engage, scale, and optimize
your independent workforce