Tips For a Successful Zoom Virtual Meeting: Chats, Polls & More!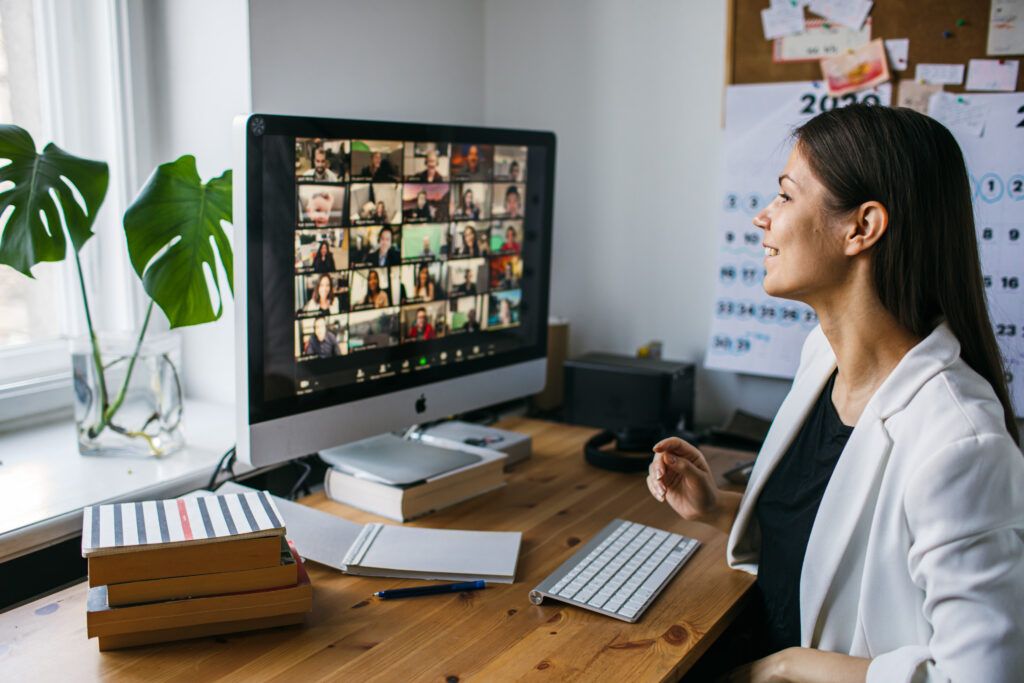 Key Points
Use these pointers to make the most of important Zoom features, such as chats and polls, to increase audience engagement and feedback.
The chat function on Zoom can be one of the most helpful tools not only to create engagement with your audience, but it can also help you get vital feedback.
Polls can help with engagement, but they can also deliver clear data for you and your audience to view in real time.
Last week, in part 1 of our two-part article on Zoom meetings for independent professionals and small business owners, we shared how to schedule and personalize the settings for your upcoming Zoom meeting.
This week, we're sharing tips for using key Zoom functions – like chats and polls – that can increase engagement and feedback from your audience.
Tip 1: Chats
The chat function on Zoom can be one of the most helpful tools not only to create engagement with your audience, but it can also help you get vital feedback on what certain individuals are looking for or what they want to know more about.
Real-time:
Use the chat function to interact directly with your audience and answer any questions or concerns. Note that you can enable or disable chat functions between participants.
After the Fact:
Even if you choose to not interact through chat during your presentation, a pro-tip is to save the chat history and respond to people's questions or concerns at a later point.
Note: If you do not wish for your participants to have access to the chat box simply go to Profile Settings in the My Meetings Settings section and uncheck the boxes that say Chat and Private chats.
Read on to follow the steps for Saving Your Chats:
As the admin, you can choose how long chats are stored on the Zoom cloud or on your device. They will be deleted after the designated time passes. Note: The least amount of time chats can be stored is one day and the longest time is ten years.
Choosing a time frame is simple.
Click Account Management

IM Management
Below

Local Storage

, select how long you want the messages stored on your computer
Next to

Cloud Storage

, toggle the setting to "on" (it will turn blue and show that it is turned on)
Select the length of time you want the messages to be saved
Tip 2: Polls
A great way to interact with your audience is to set up real-time in-meeting polls. Polls can help with engagement, but they can also deliver clear data for you and your audience to view in real time. We recommend having your co-host open the poll to participants and then close it at a specific time so that you can continue to present without worrying about any technical issues.
How to set up a poll function inside Zoom:
1. Enabling the function:
Sign into Zoom
In the navigation menu, click

Account Management

then Account Settings
Navigate to

Polling

on the

Meeting

tab and verify that the setting is enabled
If the setting is disabled, click the toggle to enable it. If a verification pops up, choose

Turn On

to allow the function

NOTE:

To make this a mandatory settings for users in your account, click the lock icon, and click

Lock

to confirm the setting
2. Creating Your Poll:
Go to the

Meetings

page and click on your meeting
From the meeting management page, scroll to the bottom to find the

Poll

option. Click

Add

to create a poll
Enter the title and the first question

NOTE:

Check the box to make the poll anonymous
Select whether you want the question to be a single choice (participants can only choose one answer) or multiple choice (participants can choose multiple answers)
Type in the answers and click

Save

To add a new question, click

Add a Question

Note:

You can only create a max of 25 polls for a single meeting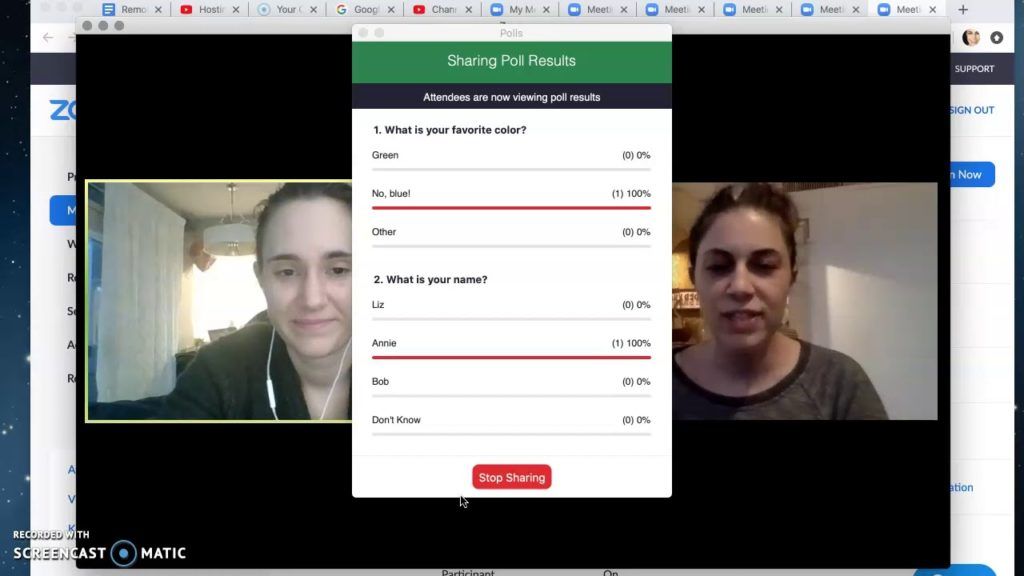 Have your co-host launch and stop polling for easier and more efficient results
3. Launching Your Poll:
Start the Zoom meeting that has polling enabled
Click

Polls

in the meeting controls
Select the poll to launch
Click

Launch Poll

The participants in the meeting will be prompted to answer the polling questions
The host will be able to see the results live
To stop the poll, click

End Poll

To share the results to the participants in the meeting, click

Share Results
4. Saving Your Poll:
After your meeting you may want to save your poll because it will it will save the answered poll, the usernames that answered (with their email address), the date a time they submitted their answer, and the answer to the poll itself.
Sign into Zoom

Navigate to Account Management > Reports
In the Usage Reports tab, click Meeting
In the drop-down menu below

Report Type

, select one of these two options:

Search by time range

: Select a time range. Click

Search

Search by meeting ID

: Enter the meeting ID. Click

Search

Click

Generate

in the last column. Use the check boxes to select multiple meetings then click

Generate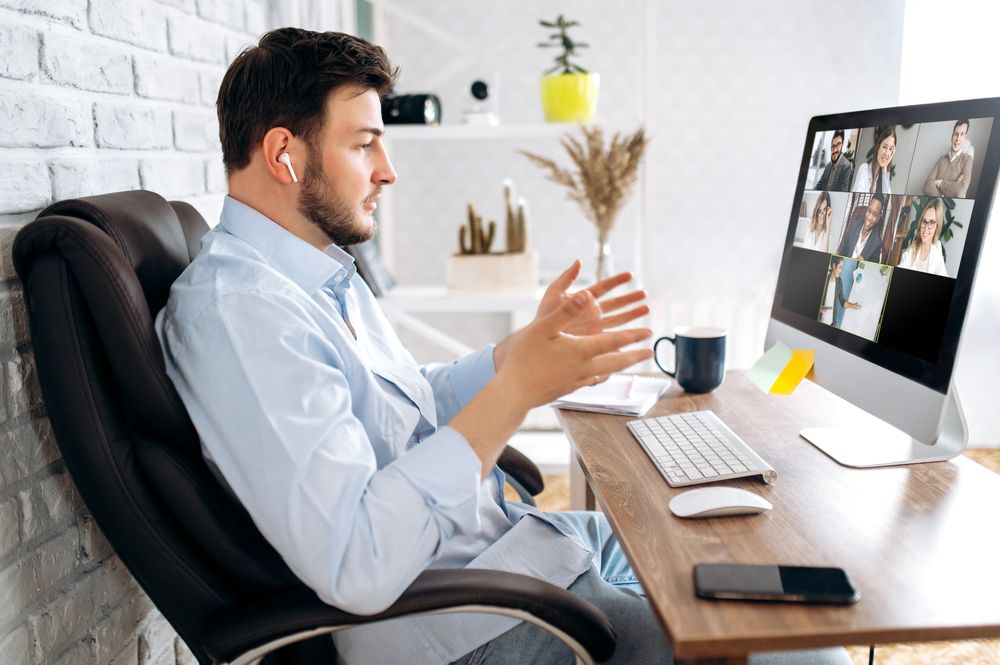 Make sure everyone knows the role they play for the meetings so there are no surprises the day of the presentation
Tip 3: The Practice Run
Practice makes perfect! If this is your first Zoom meeting, we highly recommend you schedule a practice run with any members of your team who will be playing a role in helping you run the meeting.
Even if you have done a Zoom meeting before but have never recorded chats, launched polls, or had someone else screen share and run the presentation, we highly advise you take the time to do a quick run through one or two days ahead of time. That way you know what to expect when the real meeting commences.
Did you miss Part 1 of our article, featuring meeting set up and the co-host function? You can find it here

Subscribe to our
blog
Get a weekly email of our latest posts sent straight to your inbox
Learn

more

about the MBO Platform
FOR INDEPENDENT
PROFESSIONALS
your independent business with MBO
Engage, scale, and optimize
your independent workforce