How to Maintain Communication and Connection When Working from Home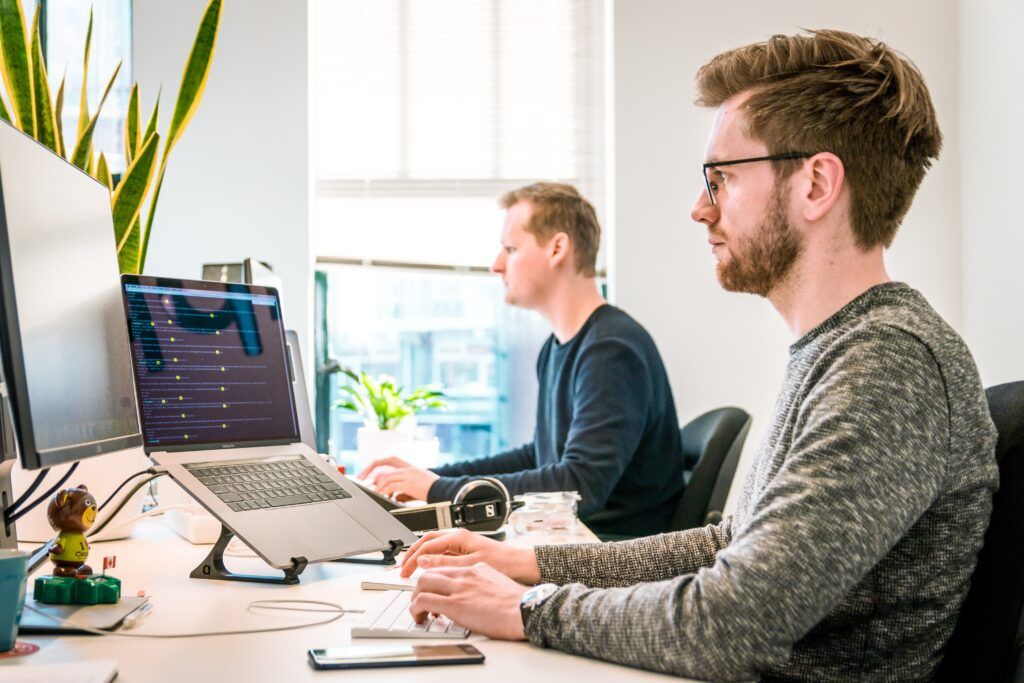 Key Points
Working remote has great benefits which include where you work, how you work, and when you finish your work.
When you work from home, it's simple to get sidetracked or lonely, especially if you don't communicate with others often.
Here are four techniques to keep client and peer relationships strong even when working remotely.
Working remotely comes with many great benefits. It's no wonder that 70 percent of the workforce operates out of a home office at least one day per week. When working from home, you have full control over where you work, how you work, and when your work gets done.
But all of these positive aspects can have a darker side as well. It's easy to get distracted or lonely when you work from home, especially if you're not interacting with people regularly. And when you're not productive or engaged, your work can suffer. In order to successfully conduct your business from your home, it is important to incorporate methods for staying connected with others and for communicating clearly and regularly with clients. Below, we explore four ways to maintain positive client and peer connections when working remotely.
Prioritize Face-Time
Non-verbal cues are a huge part of how we communicate. If you are just relying on phone calls and email to run your business, you may be putting yourself and your clients at a disadvantage. Incorporating video calls into your daily work life not only encourages you to get into work-mode by getting dressed and ready to meet with people, but it also just helps facilitate better communication. Meeting through Skype, Google Hangouts, Adobe Connect, or Zoom isn't exactly the same as meeting face-to-face, but it's a good runner up.
Talking to people on video chat might be uncomfortable or awkward for you at first, but the more you do it the more comfortable you will become. Video provides home-office workers with important human connection, more collaborative discussions, and less risk of being misunderstood through a text-based interaction.
Use Technology to Communicate
When you work remotely, it is better to overcommunicate than under-communicate. Respond to emails and calls in a timely manner, and check-in frequently with clients. If you have a question about something you're working on or are unsure of a note someone has left you, pick up the phone and resolve the issue as soon as you can. If you rely heavily on written communication, be aware that this can often lead to small misunderstandings. Be sure to address anything you are unsure of before it transforms into a larger problem.
Remember, everyone communicates in a slightly different way. By incorporating a variety of tools for different methods of communication you can find what works best based on each client relationship. Tools like Slack, Skype, and IM are good for sharing short, back-and-forth messages during the day. Use email for quick interactions or to summarize meetings. Use video chats for longer meetings, to discuss project deliverables, or to solve bigger problems. Project management platforms are a helpful way to track to-dos, shared documents, and timelines.
Create Rituals
Just because you work from home doesn't mean you can't incorporate some of the perks of an office environment—you just have to do it in a slightly different way. Get together a group of other people who work from home for a virtual coffee hour or lunch over a video chat once a week. Start a team activity with a group of friends such as reading and discussing the same article, or attending the same webinar and then meeting virtually to talk about it.
Take time to get to know your clients on a deeper level as well. What are their interests outside of work? What do they do for fun? The more you are able to open up and build a richer relationship with clients, the more trust you will build over time. And don't forget about self-care. Schedule time away from your workspace to do something that is meaningful to you each day such as taking a walk, reading a book, or cooking a meal. Factoring in a break that you can count on each day will help keep stress levels low and allow you to come back to your work focused and ready to go.
Create a Positive Work Environment
A big benefit of working from home is that you have full control over your work environment. Take time to create a dedicated space that you can associate with your work. That will help you be more productive and be able to create a separation between your work life and your home life. Make sure the place you choose has comfortable furniture, good lighting, and storage for documents, files, or supplies you use on a daily basis. Make your environment a place you look forward to working each day—fill it with things that are important and motivating to you whether that's a favorite decorative plant, pictures of your friends and family, or an inspiring quote from someone you admire.
If you have a great home office setup, but are still struggling with productivity, consider reaching out to another independent professional who works remotely. Ask them what they do to stay motivated and avoid distractions. Sometimes talking to others who are in the same boat as you is the most useful way to find a routine that will work for you.
Subscribe to our
blog
Get a weekly email of our latest posts sent straight to your inbox
Learn

more

about the MBO Platform
FOR INDEPENDENT
PROFESSIONALS
your independent business with MBO
Engage, scale, and optimize
your independent workforce