How to Build a Million Dollar Small Business: 4 Steps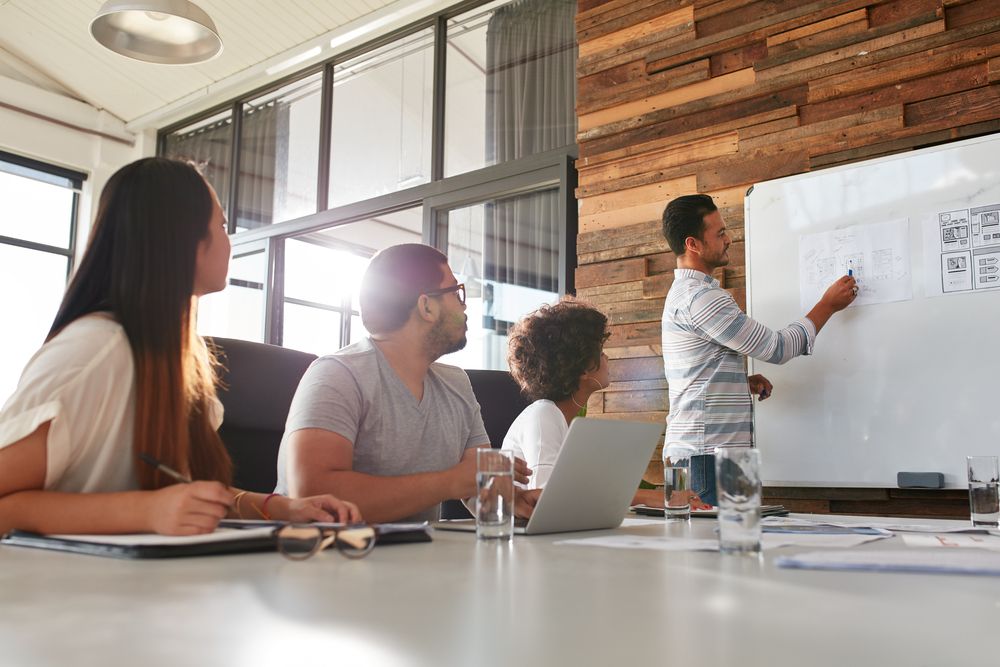 Key Points
Choosing to work for yourself means having the freedom to create a business that enables you to live the life you desire, regardless of your motivations—financial, lifestyle, or personal interests.
More people than ever before are seeking independent careers today, and each year more one-person enterprises surpass $1 million in yearly revenue.
Read highlights from author and freelance journalist Elaine Pofeldt's webinar, "The Million-Dollar, One-Person Business," which she presented on how to create a solo business that earns $1 million in recurring revenue.
Whether your goals for pursuing self-employment are financial, lifestyle, or interest based, choosing to go independent means just that—you have the choice to build a business that allows you to live your life the way you want to live it.
Today, more people than ever are pursuing an independent career and year after year, more of these one-person businesses are breaking $1 million in annual revenue.
In her webinar, The Million-Dollar, One-Person Business, author and independent journalist Elaine Pofeldt discussed how to build a solo business that generates $1 million sustainable revenue, highlighting case studies from successful entrepreneurs who've done it themselves. Below, we highlight the key takeaways from her talk.
1. Define Your Business Specialty
To identify a business with the potential to grow $1 million in revenue or an area of your existing business that you can grow, start by thinking about those niche areas you have a particular passion for or extensive knowledge of. If you're having trouble nailing down a particular business idea, consider your personal hobbies or interests. You likely have a certain amount of expertise in these areas that may be of value to others. Or, have you ever faced a particular problem that you were able to develop a useful solution for? If so, think about whether that solution could be applied to other people's situations.
If you already have an independent business and are looking to grow it, consider adding a product or service that may be new to you such as paid webinars or eBooks. Many independent professionals often undervalue their services initially, so it can also be helpful to re-evaluate what you should be charging to ensure your cost reflects the value you are offering to clients.
2. Find the Right Mindset
Reaching that $1 million mark has a lot to do with the mindset with which you approach your work. Many successful entrepreneurs automate tasks, engage contractors, or use outsourced services to free up their time so they can focus on high-value tasks. While it can be tempting to want to do everything yourself, running a business is complicated, time-consuming work. The more help you can get on day-to-day or back-office tasks, the more free time you'll have to focus on what really matters.
3. Continually Expand Your Knowledge
Once your business is up and running, it's important to continually apply smart strategies to keep bringing in the revenue you want. Build a network of like-minded entrepreneurs and small business owners who you can rely on to discuss your ideas, answer questions, and point you in the right direction. Keep expanding your own business knowledge through professional development activities such as obtaining a certification, working on a new skill, or giving back to your community.
4. Reach Your Goals by Remaining Flexible
If something isn't working for your business, it's completely normal to course correct and start again. Not every strategy you implement or plan you put in motion is going to unfold perfectly. And, over time, your personal and business goals will likely shift. Don't be afraid to let your business evolve and change as well. Revisit your business plan as needed and think through the changes you need to make to keep reaching that next level.
The most important thing is to make sure you are running your business in a way that makes you happy—that's the benefit of independence and why you chose this path in the first place!

Subscribe to our
blog
Get a weekly email of our latest posts sent straight to your inbox
Learn

more

about the MBO Platform
FOR INDEPENDENT
PROFESSIONALS
your independent business with MBO
Engage, scale, and optimize
your independent workforce