Meet Eddie Dunn: From Ground Zero to New Heights as a Veteran Business Owner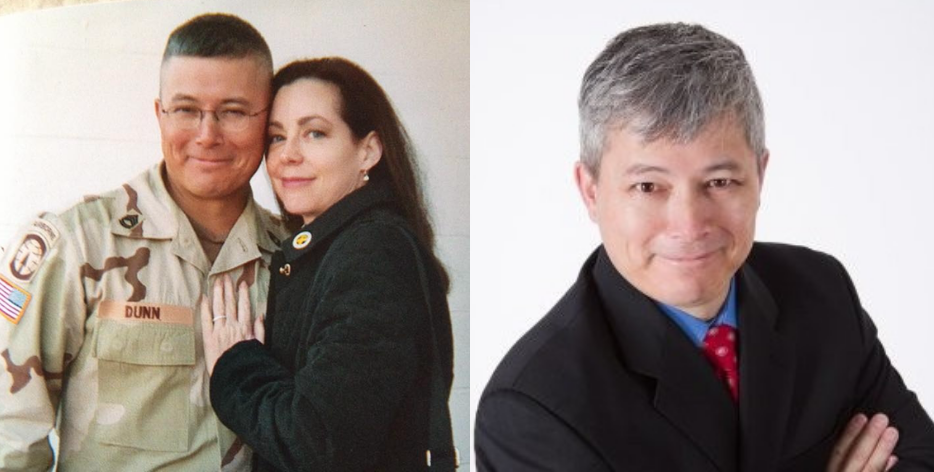 Behind every successful veteran business owner is a story. Today we share the story of Eddie Dunn, a 20-year army veteran, who has used his myriad of life experiences not just to launch a firm, but also a not-for-profit serving other vets. Today, he consults with firms on organizational design and veteran engagement.
Eddie Dunn is a member of MBO Advantage and the owner of a successful talent management consulting firm, focused on bridging the gap between veterans and employers. During his corporate and military career, he's won numerous awards and has worked for top Fortune 100 companies – but the journey wasn't always as easy for Eddie.
Eddie's story begins overseas. He was born into a bi-racial marriage and an "Army Brat" at Clark Airforce Base, in Manila. His father, an American G.I., fought in Vietnam, marrying a young local Filipina girl. Eddie attended 11 different schools before graduating high school and traveled the world. Today, he and his bride of 25 years, Marie, reside in Vernon, N.J., where Eddie also served his community as a Town Councilman.
Eddie received his BS in Organizational Management, graduating summa cum laude, from Nyack College in New York. After college, he decided to return to his military roots. "I enlisted in the U.S. Army, serving in the famed 82nd Airborne Division as a young paratrooper. I later went into the Army Reserves becoming a parachute rigger and jumpmaster. I was later deployed to Ground Zero during 9/11 and to Iraq, then happily retired soon after," shares Eddie.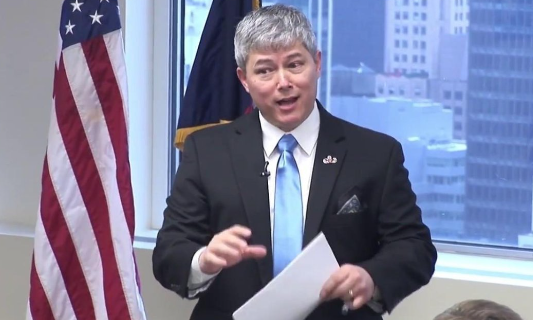 "Ownership offers veterans the ability to take ALL the knowledge, skills and abilities learned in the military and fully applying in a business context. I believe it provides the maximum opportunity to fulfill one's true potential and creates a next level of happiness beyond a corporate role."
Leaving the military after a 20-year career is a significant transition for any veteran. Eddie shares how it felt for him when he first got out: "When I first left active duty, coming out of the 82nd Airborne Division, which is a high tempo, intense unit to be in, there was a tremendous letdown. I became despondent, rudderless for several years, continuing to explore the right career pathway for myself. It was a difficult season to navigate as there were not as many resources and opportunities as you see today. Those first three years were for hard for me," he admits. "That plays a big part in why I've chosen to focus my own career in consulting on veteran transition as my niche practice. I saw an opportunity to serve my fellow veterans and it has become my purpose and passion ever since."
His first break came when he joined JPMorgan Chase to lead the Veteran Jobs Mission, in a coalition of Fortune 500 companies that went on to hire over 650,000 veterans since the inception. He later went on to build a #1 Military Friendly Program in the nation for Marsh & McLennan out of 16,000 other competitors in that year.
From there, why did Eddie choose to go solo? He shares his top career "aha" moments, that led him to self-employment. "In my last corporate role, I had that catalytic moment where I presented a premium candidate, i.e. Harvard MBA, Naval Academy, 10 years ops experience with an additional masters to a senior leader. With a straight face, this leader said, 'He doesn't have the domain experience I'm looking for.' It was in that moment I realized that there had to be a better way. This set in motion a series of events that led me to my business ownership today."
"My second aha moment was about a year and half ago when I got my first client. I have a niche practice that cuts across several industry verticals. The 'aha' was the complete validation that my subject matter expertise and thought leadership was not only unique, but attractive enough for employers to engage."
As an experienced owner who took a few years from launching into self-employment to achieving client success, Eddie has some wisdom to share with fellow veteran owners:
Just knowing where to start is a challenge: "There is an overwhelming amount of information, services and advice that is out there. Seek out good content sources, and also talk with your network to supercharge your insights in where to focus and get outside help."
Translating subject matter expertise into a viable niche is hard: "I had to figure out the right supply and timing of services into an ecosystem that had a lot of noise in it and establish a beachhead, now with two paying clients, my reputation is growing."
Most importantly, overcoming all the "self-talk" and doubt is hard: "I was a late bloomer in life, succeeding nationally in building one of the most successful veteran employment programs in U.S. history. With the blessing of my family, we pushed all of our chips in the middle of the table when I launched my own practice – and I began to see success in year 3."
Despite it taking some time to launch his solo, late-stage independent consulting career, he has no regrets. He sees a few reasons for veterans to go solo, despite the challenges they may face:
Tap into your passion to fuel your business success: "Veteran Entrepreneurs and business owners are special breed. From the crucible of war, our DNA of selfless service, mission focused, honor, integrity, leadership and that "IT" factor built on the foundation of resilience, fuels our passions and enables our success better than the average business owner."
Enjoy the Freedom of Running Your Own Firm – A Core Veteran Value: "With our William Wallace warpaint, freedom cuts to the very heart and soul of our desire as veterans to do their "own thing." Many corporate roles have the tendency to constrain veterans as they are used to high tempo environments and accomplishing more."
Personal Growth & Happiness: "Ownership offers veterans the ability to take ALL the knowledge, skills and abilities learned in the military and fully apply them in a business context. I believe it provides the maximum opportunity to fulfill one's true potential and creates a next level of happiness beyond a corporate role."
Broader Investment in Veteran Ownership: "More than ever, there are multiple investment pathways for veterans to start their own business. Over the last ten years, it has gotten much easier. An example is the supplier diversity side in the private and public sectors where more work is going to veteran owned businesses. You would do well to seek opportunities there." His desire is to grow his practice with MBO Advantage as a key strategic partner over the next year.
Today. Eddie consults with clients on his independent practice, and also has begun work to launch a not-for-profit to further give back to veterans and tie veteran transformation better into corporate programs – called "Civilian Ready on Day One."
MBO and our MBO Advantage team, thank you for your service.
Eddie's story is a part of our series about veteran business owners across MBO's platform.
Read more MBO Advantage Veteran stories here.
Subscribe to our
blog
Get a weekly email of our latest posts sent straight to your inbox
Learn

more

about the MBO Platform
FOR INDEPENDENT
PROFESSIONALS
your independent business with MBO
Engage, scale, and optimize
your independent workforce