6 Advantages of C Corporations for Small Business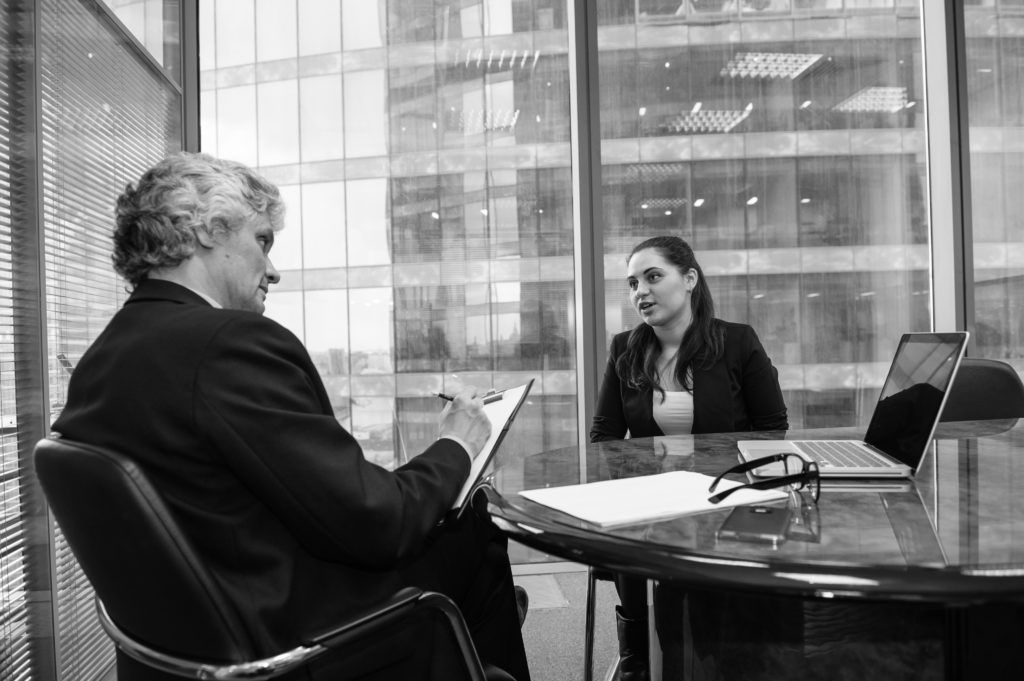 For many, there has never been a better time to make the shift to independent work. With online services making it easier than ever to set up your business, it's no wonder that 29 million American workers are considering becoming independent in the next 2-3 years.
Once you've decided to pursue work as an independent consultant, choosing the right business structure is one of the first big decisions you'll make. An increasingly popular option for independent consultants is C corporation status, which makes owners shareholders.
What is a C Corporation?
A C corporation is the same status that Fortune 500 businesses hold—they are corporate entities separate from their owners. In the case of an individually owned C corp, you are not just the owner of your company, but the majority shareholder as well.
When small businesses incorporate, they're automatically C corporations unless an election form is filed with the IRS. This structure is ideal for independents in certain circumstances—typically those earning over $150,000 each year who want to take advantage of certain deductions and tax benefits.
Because the corporation is a separate legal entity, it is an individual taxpayer in the eyes of the IRS. While this structure is one of the most complex business arrangements available, it is also the most sophisticated, which makes it an attractive option for the savvy independent professional.
6 advantages to forming a C Corp
1. Limited Liability Protection
Separating personal and corporate liability is one of the most valid reasons to consider a separate business status. With C corporation status, your liability is limited to the percentage of the company you own, and it separates your personal assets from your professional assets in the case your company is ever sued.
2. Deduction of Fringe Benefits
C corp status makes it easy to deduct fringe benefits such as dental, vision, and prescription medical benefits as taxes from business expenses, and they are exempt from paying taxes on fringe benefits they receive.
Specifically, they are eligible for Health Reimbursement Arrangements (HRAs), a tax-advantaged benefit that allows both employees and employers to save on the cost of healthcare. HRAs are a special carve-out not afforded to owners of S corporations or members of LLCs.
In contrast, S corporation shareholders must report benefits as income and then deduct the premiums from gross income on their personal returns—leaving the net benefit as zero. Self-employed individuals also deduct their premiums from gross income on their personal returns. However, they cannot reduce their business income by the premiums allocable to their personal coverage, so they effectively wind up paying self-employment tax on the premiums.
Both C and S corporations may deduct a Corporate Profit Share contribution to a Solo 401(k).
3. Perpetual Existence
Unlike partnerships or sole proprietorships that are tied to the owners, a C corp can live on indefinitely because it is its own legal entity. If a corporation owner were to pass away or leave, the corporation could continue to exist. This also makes it easier to transfer stock or shares to individuals if you choose to do so in the future.
4. Vehicles to Reduce Tax Liability
Other statuses of self-employed individuals, including sole proprietors, partners, and LLC owners, pay self-employment taxes to cover their FICA (Social Security and Medicare taxes) obligations on all of their net earnings from self-employment.
In contrast, C corporations are subject to corporate income tax, but their tax liability is not as high. The operator can withdraw reasonable compensation, which is deducted from the corporation's profits and is not taxed at the corporate level. IF a corporation pays dividends to shareholders, these payments are subject to corporate-level income tax. However, as a C corp owner you do not have to pay self-employment tax on these dividends—think of these as payroll taxes; your corporation is responsible for paying the employer half of FICA. Additionally, it is less cumbersome to write off expenses as the owner since this is done on a corporate tax return.
5. Minimal Audit Risk
From both a personal taxes and corporation taxes standpoint, C corporations are less likely to be audited by the IRS compared to sole proprietorships, LLCs, and S corporations. Of course, you should always make sure you're doing things by the letter of the law and keeping appropriate records so in the event of an audit, you can prove you are operating compliantly.
6. Quick and Easy Growth
With C corp status, adding employees or sub-contractors is a simple process. However, because the IRS views them as a separate entity, they are subject to double taxation: profits are taxed once on the corporate level, and a second time when they are distributed as dividends to the shareholders.
Nonetheless, if you do not distribute dividends (i.e. when you operate as the sole employee), it is easier to navigate around the double taxation requirement by controlling your wages, benefits, and expenses. In fact, not distributing dividends can also lower audit risk, as the IRS tends to look out for single owner S corporations that pay high percentage distributions.
Structuring your business the right way can benefit you for years to come, both literally and figuratively, but to truly know what's best for you, you should discuss incorporation with a legal or financial advisor.
While C corporations may typically be seen as a more heavy-handed business entity due to the need for setup and advanced reporting requirements, individuals using MBO Partners' Corporate Services program enjoy the help of MBO in aggregating their business in one place. MBO can assist in setting up your legal entity, recommend useful tools for annual shareholder meetings that specific to state requirements, and provide a general ledger report and end-of-year W-2.
If you are interested in setting up your own, give us a call. We're happy to walk you through the process.
This content from MBO Partners does not constitute legal or financial advice. 
---
Check out MBO Advantage for guidance on choosing the right structure for your small business.

---
Learn more about the MBO Platform
For Independent Professionals
Start, run, and grow your independent business with MBO
Find, manage and retain top-tier independent talent