12 Business Books to Read in 2020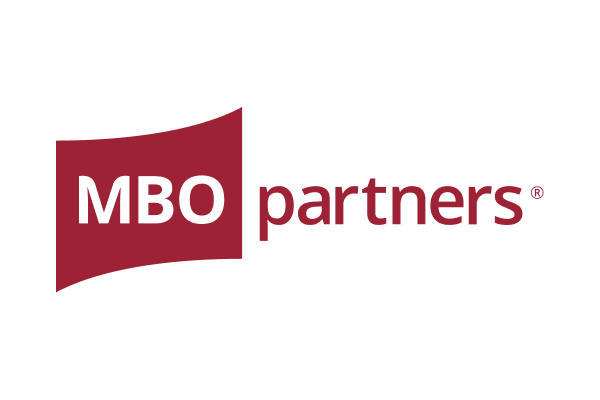 When you run your own business, you also run your own professional development. Certifications or continuing education programs can be great ways to learn new skills and improve on weak areas, but if you can't commit to longer curriculum, consider setting aside some time during your workweek for a bit of reading instead.
Business books are a helpful way to stay on top of market trends, hear a new perspective, and get inspired. As you evaluate both your business and personal goals for 2020, add a few of these books to your list to invest in your knowledge.
1. The Third Door—Alex Banayan
In The Third Door, learn how some of the world's most successful people found their way to the top. 18-year-old Alex Banayan tracks down icons including Maya Angelou, Jane Goodall, and Larry King for one-on-one interviews. In his quest, he discovered that all of these people had taken the third door.
What is the third door? "Life, business, success… it's just like a nightclub. There are always three ways in. There's the First Door: the main entrance, where 99 percent of people wait in line, hoping to get in. The Second Door: the VIP entrance, where the billionaires and celebrities slip through. But what no one tells you is that there is always, always… the Third Door. It's the entrance where you have to jump out of line, run down the alley, bang on the door a hundred times, crack open the window, sneak through the kitchen—there's always a way. Whether it's how Bill Gates sold his first piece of software or how Steven Spielberg became the youngest studio director in Hollywood history, they all took the Third Door."
2. Measure What Matters—John Doerr
In Measure What Matters, John Doerr, a venture capitalist and one of the early investors in Google, gives his insight into goal setting. Doerr explains his own operating excellence methodology through case studies and behind-the-scenes stories. You'll learn best practices to set your own goals and find sustainable growth for your business.
3. The Start-Up of You—Reid Hoffman
Entrepreneur Reid Hoffman co-founded PayPal and LinkedIn has invested in many other well-known companies. In The Start-Up of You, learn how to build your professional network, take intelligent risks, and use entrepreneurial skills to get ahead in your own career.
4. What Got You Here Won't Get You There—Marshall Goldsmith
In his book What Got You Here Won't Get You There, executive coach Marshall Goldsmith looks at how intelligent and skilled people reach the pinnacle of their careers. Discover how simple behaviors like listening, thinking, and apologizing can yield desired results. Goldsmith's advice applies is applicable to all independent professionals looking to overcome bad habits and gain higher levels of success.
5. Range—David Epstein
Much of the independent consulting world focuses on people who specialize in a certain skill or industry. Range, however, takes a different perspective. After looking at some of the most successful athletes, artists, musicians, inventors, forecasters, and scientists, author David Epstein discovered that generalists are often the people most primed to excel in their field.
Generalists tend to be more creative, agile and connected than specialists. Discover the benefits of learning from your mistakes, expanding your range of knowledge and remaining open to new perspectives to find success.
6. The Lean Startup—Eric Ries
In The Lean Startup, learn how to go about testing your business ideas to adapt and change to be successful. Discover practices that might seem counter-intuitive, but can actually help build better product development cycles, measure processes, pinpoint what customers are looking for.
7. Reinventing You—Dorie Clark
Most people who decide to start their own business go through a big career change as they switch paths from a traditional job to independence. In Reinventing You, author Dorie Clark gives insight into how to navigate the roadmap for making this big switch. No matter what industry or type of career your change involves, it is helpful to have the skills to analyze your strengths, build a personal brand, and assess your potential contributions.
8. Building a StoryBrand—Donald Miller
If you're looking to get serious about your marketing strategy in 2020, Building a StoryBrand can help give you tips for developing a competitive advantage and attracting the customers you want. Author Donald Miller outlines seven universal elements of powerful stories to help you grow your business and better connect with customers.
9. The Big Nine—Amy Webb
In The Big Nine, futurist Amy Webb discusses how artificial intelligence may develop and impact our lives, looking at both optimistic, pragmatic, and catastrophic outcomes. Discover how the big nine corporations—Amazon, Google, Facebook, Tencent, Baidu, Alibaba, Microsoft, IBM and Apple—are shaping the future and how their decisions may impact your business.
10. Be Fearless: 5 Principles for a Life of Breakthroughs and Purpose—Jean Case
As an independent professional, you know how important and impactful transformational change can be. In Be Fearless, discover the core qualities of people who have made big changes in the world. Through intriguing stories author Jean Case tells how these people make big bets, are bold and take risks, make failure matter, reach beyond their bubble, and let urgency conquer fear.
11. Talking to Strangers—Malcom Gladwell
In Talking to Strangers, best-selling author Malcom Gladwell examines how we interact with strangers and what often goes wrong. As an independent professional, much of your job involves approaching with potential clients—strangers. Discover applicable tools and strategies to better interact with people you don't know.
12. Belong: Find Your People, Create Community, and Live a More Connected Life—Radha Agrawal
Live as an independent professional can often be lonely and isolating, especially in the context of today's connected world where everyone is on their laptops and smartphones. Belong gives practical advice for finding love, connection, and purpose in your community.
What business books are you looking forward to reading in 2020? Let us know, or reach out on social media!
Subscribe to our
blog
Get a weekly email of our latest posts sent straight to your inbox
Learn

more

about the MBO Platform
FOR INDEPENDENT
PROFESSIONALS
your independent business with MBO
Engage, scale, and optimize
your independent workforce