Becoming a Client of Choice: Understanding What Drives the Modern Independent Professional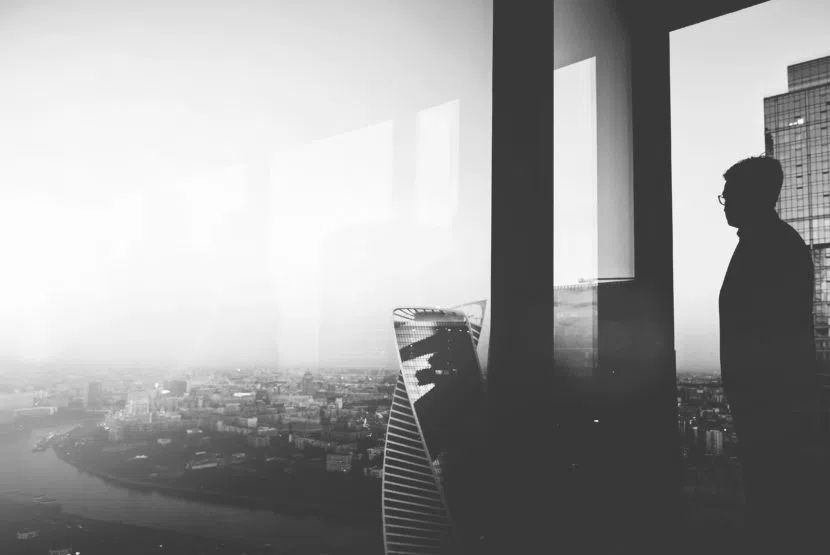 The modern work environment a dynamic, evolving landscape. As more people choose to forgo traditional employment in favor of working as independent consultants, freelancers, or contractors, organizations are shifting their approach to how work gets done. About 7.6 million Americans now work full-time as highly-skilled independents providing professional services to corporations on a contract basis. As organizations increasingly look to incorporate independent talent into their workforce, they will need to understand the motivations and desires of independents in order to attract, engage, and retain this valuable population of workers.
Our 2020 Client of Choice Report explores the rising demand for skilled, independent talent and what organizations can do to become independent professionals' top choice in client partnership. Below, we take a quick look into the research to learn what drives the modern independent professional.
It's All About Choice
The majority of independent professionals choose to pursue this path because of the choice and control it provides them. The desire to control their own schedule, greater work-life flexibly, and being able to work on projects they like rank among the top three reasons these workers cite for going independent. Choice is an important word for enterprises to keep in mind when engaging independent professionals—the freedom to choose the projects and clients they want are major satisfaction factors for independents and often take precedence over financial compensation.
Factoring in the skills shortage
Many organizations today are having difficulty finding workers who have the skills they need. In fact, more than half of HR and procurement executives report finding skilled independent talent challenging or very challenging. In today's tight jobs market there is an increased demand for workers with specialized skills, and this landscape gives independents even more control over who they work with.
Independent professionals are highly-educated and credentialed, able to bring their knowledgeable expertise to organizations to help fill skills gaps and meet last-minute staffing needs. As the balance of power shifts away from employers and towards workers, independent professionals have a growing choice in picking their clients. Between 2017 and 2019, the number of independents who said they have a lot of choice in picking their clients jumped from 48% to 58%.
Three Key Factors Driving Choice in Client Partnership
In order to remain competitive in attracting the independent talent they want, organizations must set themselves apart from their competitors. By understanding the needs of independents and structuring opportunities, processes, and work environment to prioritize those desires, companies can position themselves as a client of choice. Here's a look at three—of many—factors that drive independent talent's choice in client partnership.
1. Control over work
One of the main differences between independent contractors and traditional employees is control. While an employee typically receivers training and oversight from a manger, an independent contractor is free to decide when, where, and how they complete the work outlined in their contract. The ability to control their work is one of the main reasons independents choose to do what they do, and they look for clients who respect this boundary.
More than half of independents cited the ability to control their work, control their schedule, and work on tasks they enjoy doing as drivers of satisfaction. Keep in mind that the majority of independents also work remotely. Companies that work with independent talent to define a clear scope of work in a contract, discuss roles and responsibilities, consistently communicate, and give them the flexibility to work how they want will be much more successful in retaining top talent.
2. Quick and fair compensation
While compensation is not one of the top reasons independents choose who they work with, how quickly and easily they receive payment is a factor. Fifty-five percent say it is very important to have quick payment terms. Because independents are running their own business and setting their own bill rate accordingly, being reasonably compensated (in line with market standards) and timely makes a big difference to them.
Companies can boost satisfaction in this category by developing efficient onboarding processes that factor in defining project goals and objectives, and using automated systems to limit paperwork.
3. Opportunities to learn and build new skills
Independents are skilled in their area of expertise, but in order to remain valuable to clients they realize that they need to keep those skills updated. Eighty-nine percent of independents say learning new skills is either very important or important to their careers. While independents will pursue professional development on their own, it is also a factor when choosing a client.
Organizations can help independents on their professional development path by providing challenging work assignments and allowing them to push the boundaries of their project assignments.
For more insight into becoming a Client of Choice, read our 2020 Client of Choice report.
Subscribe to our
blog
Get a weekly email of our latest posts sent straight to your inbox
Learn

more

about the MBO Platform
FOR INDEPENDENT
PROFESSIONALS
your independent business with MBO
Engage, scale, and optimize
your independent workforce