What It Takes to Be A Female Independent Professional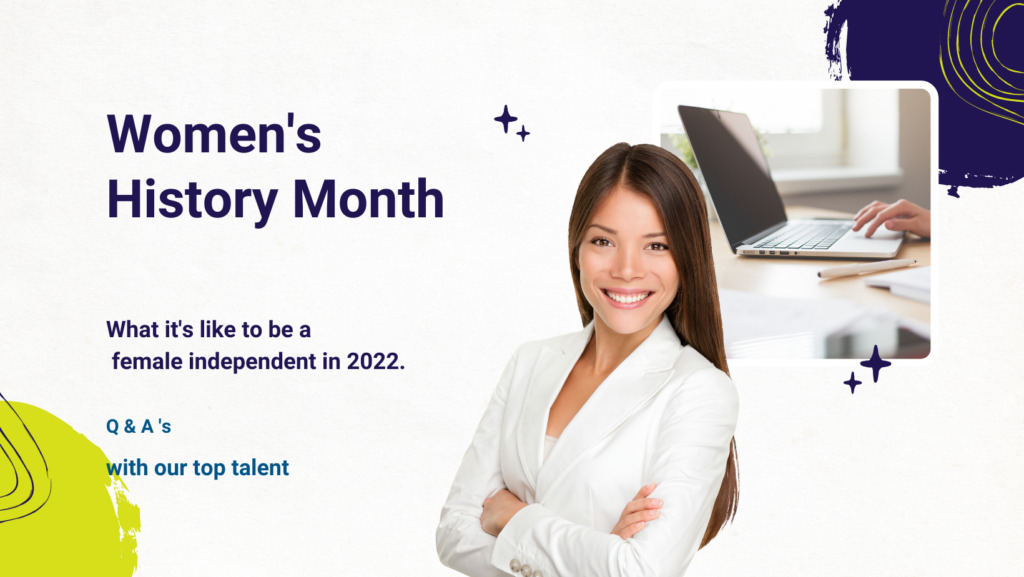 For more than 25 years, MBO has led the charge to keep the independent economy moving forward. What we have learned from our study is that females are a pivotal part of what the future of work looks like for the independent world. Which is why this March, in honor of Women's History month we are thrilled to give you an exclusive look at the female individuals who have changed the face of what the future of independent contractors looks like. We are happy to launch new series which highlights the different powerful women who took the leap and overcame struggles to become their own boss in today's world. Please enjoy our featured series: Women's History Honor: Q&A's Of What It Takes to Be A Female Independent Professional.
The Influence of Female Independents:
Women's History Month is a time to reflect on the courage of women in past generations and to celebrate how their efforts and bravery afforded women the opportunities and freedoms they have today. And in today's current world this includes their impact on the current future of work trends. One primarily being, women who have started their own business.
Through our annual State of Independence study, we found that independent workers in 2021 were actually more likely to be female. In fact, 55% of independents identified as female. This is up from 46% in 2020.
It's with these statistics that analysts have now dubbed this movement as the "She-cession." Showing how women were more likely to leave the workforce than men during the COVID-19 shutdowns.
And although this meant leaving the traditional workforce in order to bear the brunt of caregiving once schools shut down and the family stayed home, this did not mean women gave up work entirely. Instead, they found careers with more flexibility than traditional jobs could provide. Which led many women to seek independent work.
Get to know Her-Story:
Though it's easy to understand and recognize the rising trend of female independents, these women's journey goes beyond statistics and facts. This is why in the next upcoming days to bring Women's history to an end, we are bringing you three in-depth interviews with women who made the choice to be a part of this growing trend. These articles will highlight their career journey, their drive, and their passion for their work, and showcase the hurdles they had to overcome to be a part of this growing movement. It is through these three stories that we hope you gain insight, inspiration, and hope for what the future of work can look like in our ever-changing world.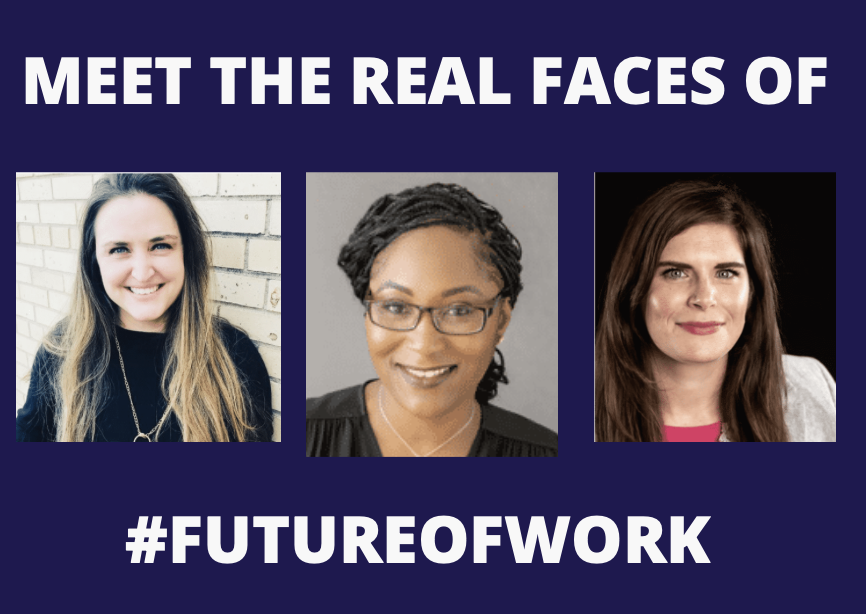 Look forward to:
Tuesday: Melisa Liberman: Founder of Melisa Liberman Executive Coaching and host of the Grow Your Independent Consulting Business Podcast.
Wednesday: Tasha Jones: Founder of Twenty39; which serves as the foundation for a legacy of generational inspiration, prosperity, and social impact.
Thursday: Jennifer Lemmert: An experienced communications strategist and business leader and founder of Jennifer Lemmert, LLC.
Then come back Friday for a final recap and answers to where females are forecasted to go in 2022.
Eager to learn more about MBO's research? Then check out our top three studies:
Subscribe to our
blog
Get a weekly email of our latest posts sent straight to your inbox
Learn

more

about the MBO Platform
FOR INDEPENDENT
PROFESSIONALS
your independent business with MBO
Engage, scale, and optimize
your independent workforce