MBO Partners Hires World-Class Product Management and Technology Executive Team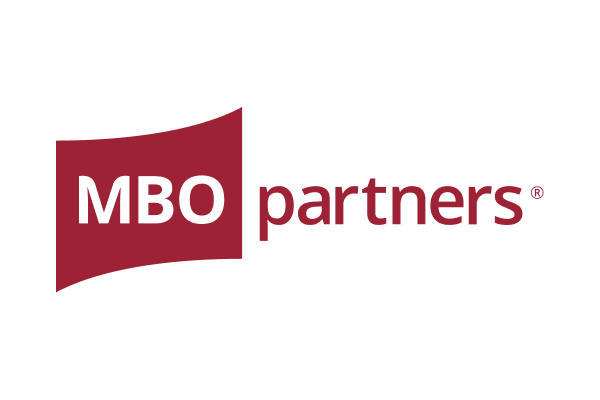 Team will deliver enterprise clients and independent workers a suite of SaaS products that makes it safe and easy to work together.
HERNDON, VA –May 19, 2015– MBO Partners, the largest and most experienced provider of independent contractor engagement solutions, today announced the addition of two key hires to lead its technology product management and development initiatives. In addition, industry expert, entrepreneur, and technology visionary Edward (EJ) Jackson will serve as an independent advisor to the company.
MBO Partners has implemented successful enterprise-wide independent contractor engagement programs for more than 60 of the worldís largest organizations, engaging nearly 50,000 contractors who have delivered over $2 billion in services. "MBO Partners has deep expertise with the issues, benefits, and processes required to support the needs of independent workers and drive adoption for enterprise-wide independent contractor engagement," said Gene Zaino, Founder and CEO of MBO Partners. ìOur new SaaS Product team, led by two extremely successful executives, will bring powerful new products to our industry.
Joining the team and reporting directly to Gene Zaino are Julian Richards, Vice President of Product Management, and Tom Rumberg, Vice President of Product Development and Technology.
"Julian and Tom are seasoned leaders who have managed, designed, and delivered world-class mobile and SaaS products and we are very fortunate to have these professionals lead our Product team," added Zaino. "These products will look beautiful, be mobile-centric, and deliver connectivity to complementary products and systems. The products will also be industrial strength, based on real-life experience with successful enterprise programs and independent contractor engagement requirements."
Julian Richards, Vice President of Product Management
Julian, a technical strategist and architect who specializes in the consumer-facing digital world, comes to MBO Partners from Gannett where he was the Director of Product Management for Mobile Applications. In this role he was responsible for more than 450 mobile apps, serving millions of unique visitors per month. Most recently he launched USA TODAY's Apple Watch app.
"I've worked independently and know first-hand the challenges we're addressing," said Richards. "I'm truly delighted for the opportunity to better the lives of independent consultants, freelancers, and contractors and help them use our products and services to make their lives more successful."
Tom Rumberg, Vice President of Product Development and Technology
As the Chief Technology Officer at Provade, Tom was responsible for building and deploying the technology that led to Provade becoming a leader in the Vendor Management System space.Prior to Provade, Tom held several progressively responsible leadership roles in systems development with SAP, Oracle, and PeopleSoft.
"I am excited to bring my experience, technology vision, and skills to MBO Partners," stated Rumberg. "I have spent years building enterprise solutions, including multi-billion dollar Vendor Management Systems and large-scale workforce management products. I look forward to combining my experience with MBO Partners' leadership position in enterprise-wide independent contractor engagement."
"MBO Partners has been the clear leader in supporting and shaping the rise of the freelance and independent workforce economy," stated Edward (EJ) Jackson, President of SAP Anywhere and Independent Advisor to MBO Partners. "I look forward to helping the team further shape the future of this exciting industry."
About MBO Partners
MBO Partners is the leading provider of solutions that empower the independent workforce.We make it easy for self-employed professionals and their clients to do business. For independent consultants, freelancers and micro-service companies, MBO Partners delivers the tools, systems and processes that manage their entire business infrastructure. For the Enterprise, and other organizations that use contract talent, MBO Partners provides a complete independent contractor aggregation and engagement offering, including compliance and payment solutions for 1099s, sole proprietors and micro-businesses. Our platform includes contract administration, service provider revenue cycle management, expense management, tax withholding, and access to valuable resources such as business insurances, health and retirement benefits and more. We couple this with the "white glove" attention of a dedicated business manager for every consultant and a seasoned account team for Enterprise programs. To learn more, visit: https://www.mbopartners.com.
Subscribe to our
blog
Get a weekly email of our latest posts sent straight to your inbox
Learn

more

about the MBO Platform
FOR INDEPENDENT
PROFESSIONALS
your independent business with MBO
Engage, scale, and optimize
your independent workforce