Miles Everson, Former PwC Global Advisory and Consulting Leader, Joins MBO Partners as Chief Executive Officer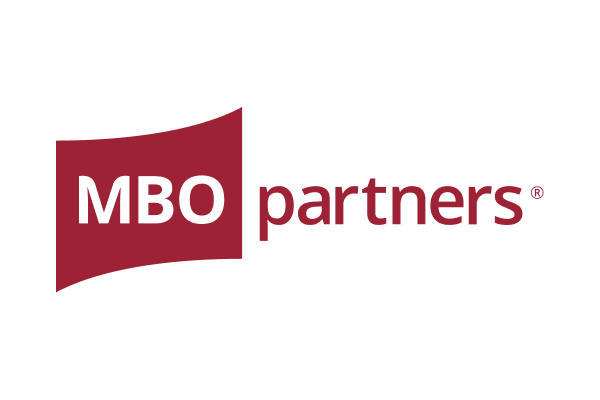 MILES EVERSON, FORMER PwC GLOBAL ADVISORY AND CONSULTING LEADER, JOINS MBO PARTNERS AS CHIEF EXECUTIVE OFFICER
This appointment pairs together one of the most successful leaders in the professional services industry with the leading online platform of independent professionals and the future of work
FOR IMMEDIATE RELEASE
HERNDON, VA – July 17, 2019 – MBO Partners, the largest and most experienced provider of independent workforce solutions, today announced that Miles Everson will join the company as Chief Executive Officer.
Effective immediately, Everson will assume the role of Chief Executive Officer, a position previously held by the company's founder, Gene Zaino, who will remain active in the business as Founder and Executive Chairman.
"I could not find a more accomplished, qualified and trusted person to take on this role and bring our company to new levels," said Zaino. "Miles and I share a common vision, and with his leadership, we will realize the full potential of our company as the essential platform supporting how independent professionals and businesses make work happen."
Everson has more than three decades of experience with PricewaterhouseCoopers, LLP (PwC), including as lead client service partner on several multi-national clients and several firm leadership roles. Most recently, he served as U.S. Vice Chairman and Global Advisory and Consulting Leader.
Everson's work is wide-ranging in its impact, touching more than 60,000 professionals in more than 150 countries.
Notably, Everson was the executive sponsor and strategic visionary behind the PwC Talent Exchange, a breakthrough initiative to allow PwC Advisory more effective access to independent professional talent and support an enhanced delivery model for the advisory business.
"From the moment I met Gene and the MBO team, I knew this was a special and rare opportunity," said Everson. "MBO understands the unique needs of both independent professionals and the enterprises that engage them. I am privileged and honored to lead a company that is the definitive market leader in enabling the future of work and improving the well-being of professionals and businesses throughout the world."
About MBO Partners®
MBO Partners delivers solutions that make it safer and easier for enterprise organizations and top independent professionals to work together. Through its proprietary platform, MBO has built a comprehensive workforce ecosystem that fuels both sides of the independent economy. MBO strengthens relationships, minimizes risk, and maximizes value for its clients. Its unmatched experience and industry leadership enable it to operate on the forefront of the independent economy and consistently advance the next way of working. For more information, visit s36554.p1123.sites.pressdns.com.
Media Contact:
Danielle Ruckert
206-607-1311
druckert@RHStrategic.com
###
Subscribe to our
blog
Get a weekly email of our latest posts sent straight to your inbox
Learn

more

about the MBO Platform
FOR INDEPENDENT
PROFESSIONALS
your independent business with MBO
Engage, scale, and optimize
your independent workforce