Retirement Options for Self-Employed Professionals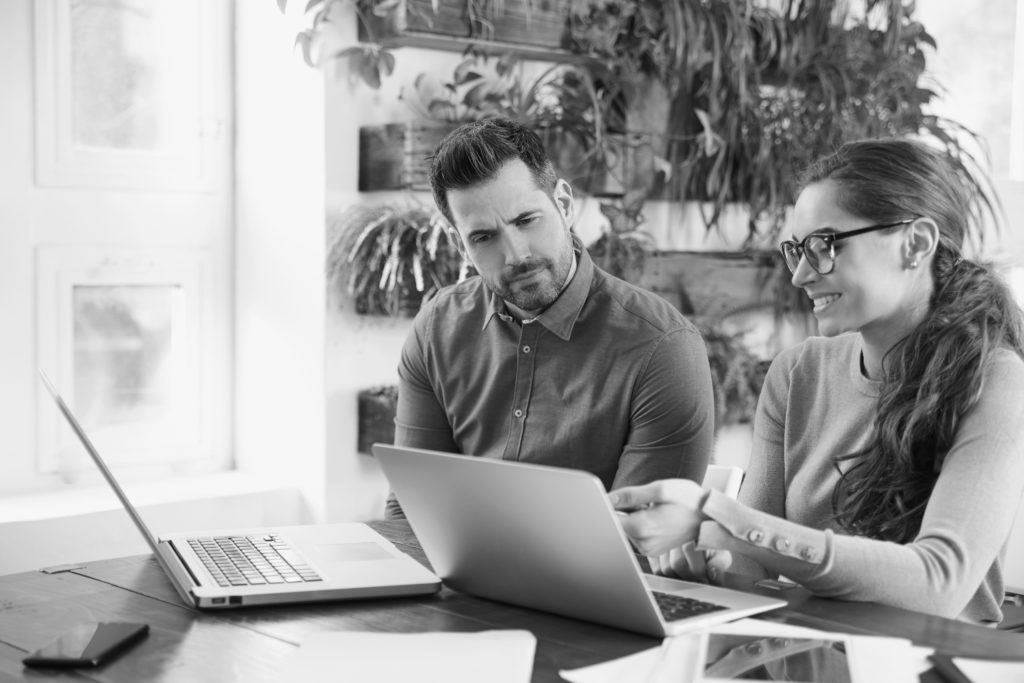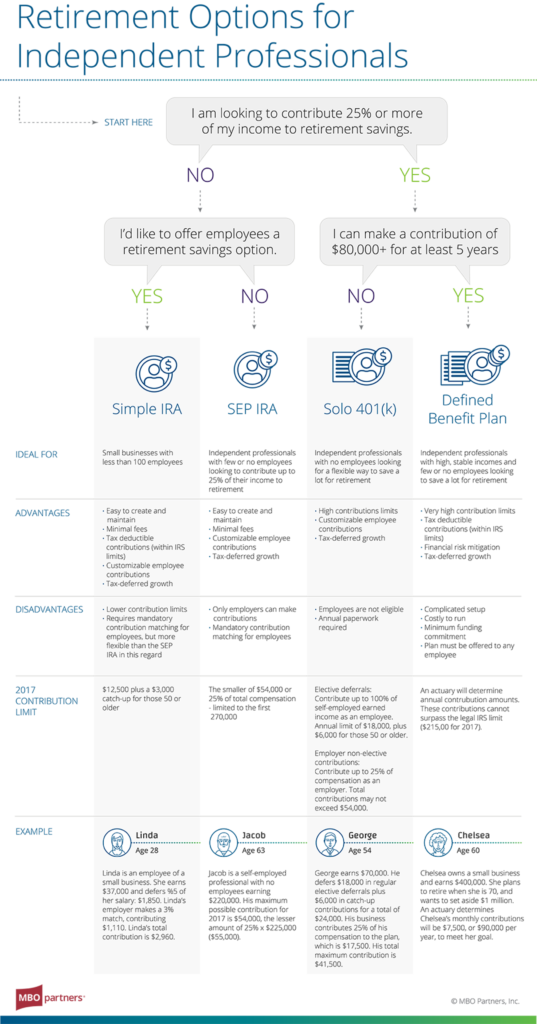 Self-employed professionals enjoy the flexibility, control, and creativity an independent career offers, but the challenge and uncertainty of planning for retirement is a common concern. At a traditional job, you have the benefit of built-in retirement options, but this field can be more difficult to navigate on your own.
Fortunately, there are a number of solutions available. The right one for you will depend on a number of factors including your personal goals and income level, which you can discuss with a financial advisor. Here is a summary of the retirement options available to independent contractors. Answer the questions in the infographic below to discover which one is best for you.
---
Find independent consulting jobs with top companies through MBO's marketplace
---