5 Ways to Attract Top Talent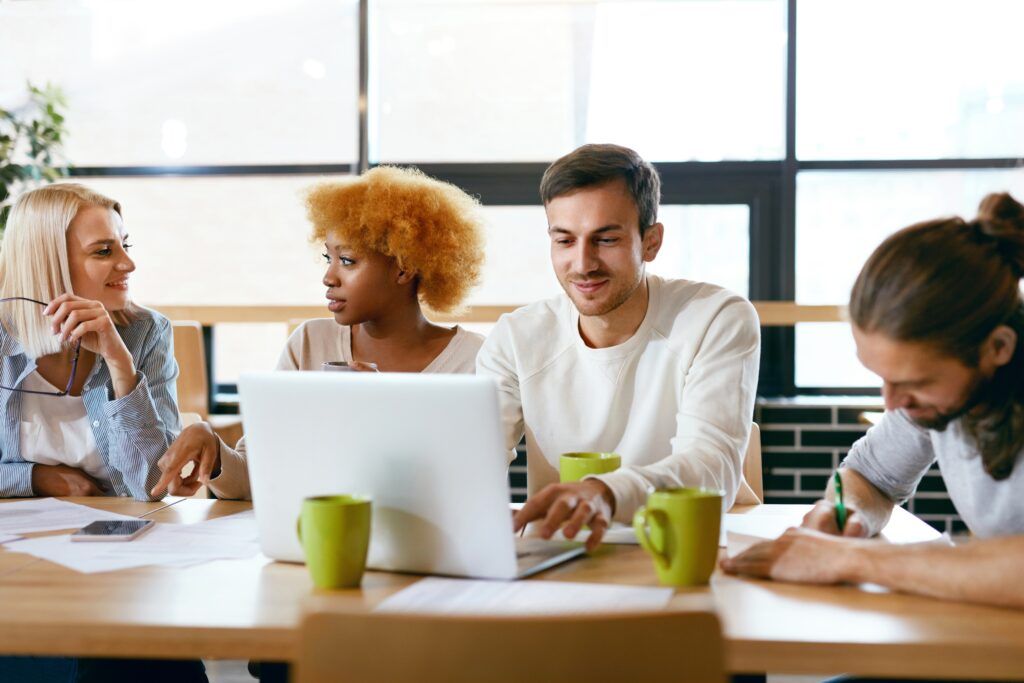 Key Points
The vast majority of independent contractors have a lot of choice when it comes to picking the clients they work with.
Companies today must consider the particular motivations, goals, and needs of independent talent.
With the right policies, procedures, and engagement practices, enterprises can better position themselves to attract and keep the talent they want.
In 2022, there were more than 64 million independent workers. And the vast majority of this group has a lot of choice when it comes to picking the clients they work with. Independent talent can fill in-demand roles with skills like specialized management consulting, engineering, marketing, research, and product development.
As organizations look for new ways to reach corporate goals—particularly in our fast-changing economy—they must also consider how to attract the talent they need to thrive and adapt. By taking the specific motivations, goals, and needs of independents into account, companies can put themselves in a better position to attract and keep the talent they want.
1. Help Talent Find Project Opportunities
When looking for top independent talent, enterprise managers or recruiters must take a different approach than they would when seeking a traditional employee. For example, a company's website should make it clear that there are opportunities available specifically for independent contractors.
Include language that distinguishes between full-time opportunities and jobs for independents. This may sound like a simple distinction, but it is one that is commonly overlooked.
Many companies today make use of online marketplaces or platforms—technology that connects independent contractors with available project opportunities. Marketplaces can help companies lower recruiting costs and reduce time-to-fill by matching contractors and clients directly online. Independent talent complete a profile and can then search for or be matched with open jobs that fit their skillsets.
Managers can also evaluate candidates and search for talent they feel would be right for the job. In 2022, 41% of independents who provide services to businesses reported finding work on talent platforms, up from 15% in 2015 and just 3% in 2012.
Learn more: Access top independent talent
2. Offer Flexible Engagement Options
One important thing to keep in mind when engaging independent contractors is that independents have different levels of self-employability. For example, sometimes companies will engage workers as independent contractors even though they may not fully qualify for this classification.
This practice can put the company at risk for worker misclassification. Or, a company may engage independent contractors as W-2 employees on a payroll program to avoid this risk even though these workers may be qualified to work as independents.
The ideal solution is to provide a range of engagement options that appeal to a variety of independent workers. This allows talent to work the way they want while mitigating the risk of worker misclassification for the enterprise.
Check out: How to Engage Independent Contractors (Guide): Costs and Methods
3. Streamline the Onboarding Process
One major factor influencing client choice and satisfaction is having a fast and efficient onboarding process. This includes having defined project goals and objectives as well as automated systems to limit paperwork. Streamlining the onboarding process will keep internal managers happy as well as independent talent.
An onboarding landing page that provides information about roles and responsibilities, links to self-assessment surveys, and options for automatic payment will be much appreciated. Part of the onboarding process should also involve meetings between managers and talent to discuss project scope, goals, and deliverables.
Don't miss: 6 Ways to Boost Independent Contractor Retention
4. Prioritize Freedom, Control, Flexibility, and Communication
Freedom, control, flexibility, and communication are another set of factors that are very important to independent professionals. By creating a positive work environment that allows independents to work the way they want—as they are legally entitled to do so—will help them feel valued and listened to.
Talk to managers and other full-time staff about the proper way to interact and treat independent talent. Proactively discuss engagement processes and procedures, and encourage managers to be good communicators by setting expectations with talent, establishing a communication plan, and responding to questions in a timely manner.
Up next: Retention Strategies for Independent Talent
5. Re-Engage Your Best Workers
After putting in the time and effort to create a positive, end-to-end work experience for independents, don't forget about what happens once a project ends. Engaging independent talent who have already worked with your company is a great way to bring talent back on board who have already proven their expertise, established relationships with managers, and met key project stakeholders.
A talent pool of reliable, vetted independent professionals is a great resource for managers to turn to when they need skills quickly. While not all onboarding procedures can be bypassed the next time around, the process tends to be faster if initial documentation has already been gathered. In today's fast-changing work environment, re-engaging independents can be a big leg up on your ability to evolve with changes and organizational goals.
Deeper dive: 4 Reasons to Re-Engage Independent Workers

Subscribe to our
blog
Get a weekly email of our latest posts sent straight to your inbox
Learn

more

about the MBO Platform
FOR INDEPENDENT
PROFESSIONALS
your independent business with MBO
Engage, scale, and optimize
your independent workforce