Advantages and Considerations for Hiring Teams of Independent Talent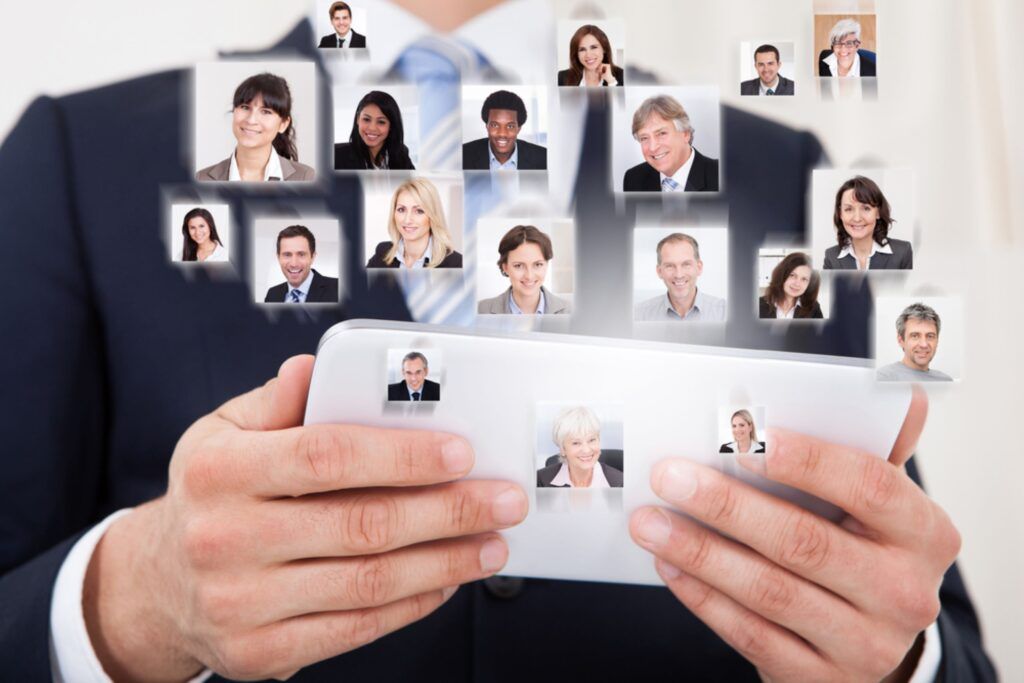 Key Points
Businesses hiring teams of independent talent have the opportunity to achieve higher productivity at a more attractive price point than other teaming options.
These advantages may motivate you to think in terms of "team" the next time you have a project that is suited to independent talent.
As companies realize the value that teams of independent professionals can provide, hiring practices must include ways to engage independents as a team.
In conducting the research that informs our annual State of Independence report, we noticed a trend in the late 2010s that prompted us to include a new set of questions in our surveys. The focus of these questions is on how and why independent professionals form teams with other independents or microbusinesses. We began reporting the results in our 2020 report, and over the past three years we've seen this way of working steadily increase in the independent workforce. In 2020, 19% of independents said they teamed up with others, and the 2022 report found that 26% of Full-Time independents have worked as team members with other independents or microbusinesses. We expect to see this trend continue to grow year after year.
The benefits of teaming for independent professionals are compelling:
A team of members with different skill sets can produce a "whole is greater than the sum of the parts" result.
A single team lead can serve as the client interface and project manager, allowing each member to focus their expertise in the most productive ways.
A team of independent professionals can win bigger projects (and bigger clients) than would likely be possible for any individual member.
There is potential for each member to grow their own business through new or improved skills, proven results to add to portfolios and proposals, and new contacts both with other independents and with possible future clients. Add to that an increase in revenues and perhaps a move to a higher rate, and the benefits of teaming for independent talent are clear.
What about the benefits of independent talent teaming to businesses? Generally, the opportunity offered by this type of team is achieving higher productivity—and possibly better results—at a more attractive price point than other teaming options.
4 Advantages of Leveraging Teams of Independent Professionals
These advantages may motivate you to think in terms of "team" the next time you have a project that is suited to independent talent.
Get Service Firm Quality for Less Money. The 2022 State of Independence Report notes that "To a degree, independents are starting to mimic bigger service firms—striving to accomplish more and earn more by deploying teams of workers instead of working alone." Hiring a team of independent talent with the right combination of skills can produce service firm results without the higher rates needed to cover overhead costs. This also means the projects may be larger in nature, and more complex.
Work with a Single Point of Contact. Just as having a single interface with you is an advantage for the independents on the team, working with a single person who manages the team can be highly beneficial. Interacting mainly with this individual, who is accountable for the project, the team, and the deliverables, can save you the time and energy needed to work with each independent professional. In addition, if problems or issues arise, the team lead can make the needed corrections with minimal input from you.
Use a Team of Independents for Special Purposes. The need to launch a one-off project is not unusual in any business. Rather than assigning full-time staff to the project which could end up adding to their current workloads, you can hire a team of independent talent to get the job done. Taking this approach can ensure that your project is being executed by experts with the right skills and, at the same time, supports employee well-being and job satisfaction. For services-based firms, this also has cost efficiencies, as independents can be deployed at full utilization (meaning they only bill for the hours delivered) rather than teams of full-time employees, who often have down or slow time (read: lost utilization) while waiting for approvals and various completion stages of a project or initiative.
Hire for Results, Not Skills. When enterprises engage a team, they can hire for specific results and deliverables, rather than simply the piece parts of a project. This has benefits on both sides, including more sophisticated deliverables, a better and more cohesive product or project quality, and the ability to pursue larger projects. As enterprises grow more comfortable with leveraging independent labor, it's likely that their comfort will grow in engaging teams of independents to pursue larger initiatives, instead of one-off engagements.
Considerations for Hiring Independents by the Team
While hiring an established team able to showcase its successes can be a good indicator of a well-oiled operation, this may not be possible. As the trend toward teaming grows—30% of Full-Time independents indicated that they plan to participate in this type of work over the next year—newly formed teams will continually come onto the scene. And companies realize the business and competitive value that teams of independent professionals can provide, contingent labor workforce programs must hone engagement practices to ensure that the right teams are hired for the right projects.
Team-oriented criteria and screening processes need to be included in the hiring procedures. Whether considering an established team or a newly formed one, special attention needs to be paid to more than the skills and expertise of each member. For example, given the synergistic quality of a team, it is important that members work well together. Therefore, in addition to considering each member's qualifications, pay close attention to the soft skills that can affect team dynamics. Mode of communication, quality of collaboration, and approach to problem-solving are three examples of soft skills that can make a big difference in team output and your experience working with the group.
The ability to hire and track a team as one entity within your contingent labor workforce program is a big plus. If you are early in the process of integrating independent talent into a blended or optimized workforce and are finding talent through a third-party talent platform, use one that allows its members to aggregate and submit proposals as teams. If you have moved into a more mature stage of your optimized workforce and have an internal talent platform from which managers hire, consider creating a feature that allows network members to submit proposals as a team and lets hiring managers to re-engage teams as a single engagement process rather than hiring each individual separately.

Subscribe to our
blog
Get a weekly email of our latest posts sent straight to your inbox
Learn

more

about the MBO Platform
FOR INDEPENDENT
PROFESSIONALS
your independent business with MBO
Engage, scale, and optimize
your independent workforce