4 Tips to Get Buy-In for Your Contingent Labor Program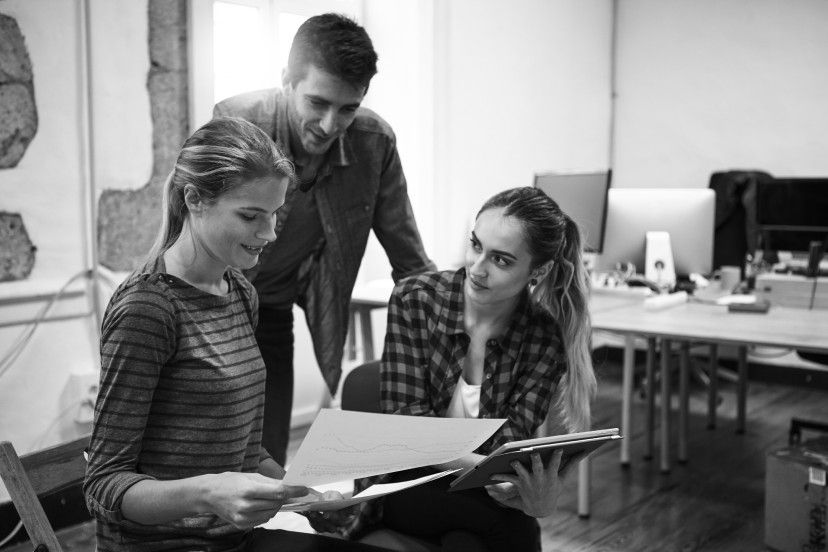 Forward-thinking companies understand that using independent talent as part of their workforce is a strategy that can increase organizational agility and give them access to in-demand skills. Independent professionals provide a flexible way to secure high-level expertise on an as-needed basis.
In order to easily and compliantly find, engage, and manage independent talent, it's important for enterprise managers to consider how to build a centralized engagement program for their company. While certain departments in your organization may already have a system in place for bringing independent talent on board, without a centralized engagement program, it is very difficult to achieve true risk management.
However, it can be hard to build and manage a program without the right organizational support and infrastructure in place. When support for a program is driven from the top down by a senior business leader who has influence over the managers who will be sourcing and using independent talent, program adoption and roll-out will be smoother and more likely to succeed.
Here are four ways to secure buy-in for an independent contractor engagement program.
1. Define the Importance of a Centralized Engagement Program
In order to build a successful independent contractor engagement program, it is first important to fully understand the importance of the program and why it is needed. A program can serve many needs, including risk mitigation, cost control, and increased talent visibility.
The costs associated with using independent talent generally stem from engagement practices that have no centralized program oversight. If managers are hiring independent talent who don't legally qualify as 'independent contractors,' this leads to high costs because there is no visibility into independent contractor spend. This practice also puts your company at risk for misclassification, which can result in lawsuits, fines, and reputation damage. On the other hand, engaging all independent workers as W-2 employees on a payroll program to avoid misclassification is expensive and often results in worker dissatisfaction.
With a centralized engagement program, you can provide flexible engagement options, avoiding costly payroll markups and the fines and penalties associated with misclassification.
2. Articulate a Business Case for Building a Program
Understanding that your company needs a centralized engagement program is a simple first step and may seem perfectly logical to you, but articulating this need to others within your organization is not always easy. Taking the time to build a clearly articulated business case will help conversations with company leaders go more smoothly.
Become familiar with the return on investment (ROI) of incorporating independent talent and your company, outline ideas for new policies and procedures, and get comfortable talking about how a program can benefit financial performance and help your company achieve future goals. Consider the overall purpose and benefits of the program, and highlight any potential risks along with solutions.
3. Incorporate Support from Company Leadership
Gaining support from executives is important to the long-term growth and health of an independent contractor engagement program. When senior leaders support the program, you will have better influence over adherence to new policies and procedures you roll out. Reach out to executives and key leaders and include them in program design.
Use your business case to present your ideas, and then ask for and leverage feedback as you grow and build the program. Keep executives involved in important decisions—by remaining aligned with leadership, you can build a solid foundation for program adoption.
4. Bring Internal Staff Into the Loop
When creating an independent contractor engagement program, it is important to keep in mind that you may initially need to do a bit of hand-holding to help managers who are unfamiliar with these concepts. One useful strategy is to identify a few departments or a group of managers who are interested in the program to help drive internal adoption. Give this test group extra help, track their questions, and adjust the program accordingly. Start adoption slowly, celebrate and publicize success stories internally, and communicate results throughout your company.
While creating a successful program can be a big undertaking, it is an important step to take to remain compliant and build a loyal, dependable pool of independent talent. Many businesses find that they need help with the logistics of creating a program to fit their needs, and work with a firm that specializes in independent workforce management. To learn more about how MBO can provide valuable strategies, tools, and advice to help you create a sustainable program, reach out to our team today.
Subscribe to our
blog
Get a weekly email of our latest posts sent straight to your inbox
Learn

more

about the MBO Platform
FOR INDEPENDENT
PROFESSIONALS
your independent business with MBO
Engage, scale, and optimize
your independent workforce