From Employer of Choice to Client of Choice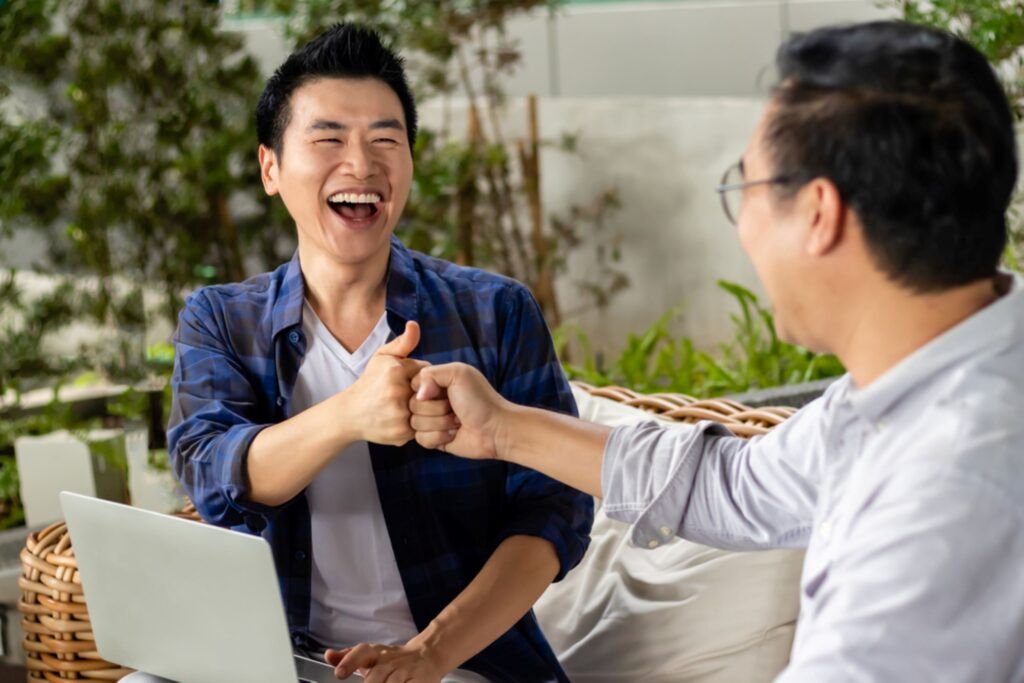 Key Points
Successfully acquiring skills in short supply is a top reason that companies seek independent talent
As competition for these skills inevitably heats up, it is becoming more important than ever for a company to be a Client of Choice
These two areas are examples of translating Employer of Choice practices to those that can make you a Client of Choice
Independent labor has become mainstream in the American workforce. According to MBO's 12th Annual State of Independence Report, 2022 was another year of big growth for this market segment as the total population increased to 64.4 million, one-third of which are Full-Time Independents.
As more and more companies move toward a blended or optimized workforce—a combination of full-time employees and contractors—the need to attract and continue to engage high-value independent talent has become strategically significant. Gaining access to skills that are unavailable in full-time positions and successfully acquiring skills in short supply are two of the top reasons that companies seek independent talent. As competition for these skills inevitably heats up, it is becoming more important than ever for a company to be a Client of Choice for the independent professionals it values the most.
It is highly likely that an organization that is already an Employer of Choice for full-time workers has a head start in terms of becoming a Client of Choice. A positive work environment, opportunities for professional growth, and meaningful work are elements of an attractive employment scenario and are also important to independent talent.
Think about the strategies that work for hiring great full-time employees. What attracts those workers to you? What keeps them with you? You will likely find that a number of those strategies can translate to attracting high-value independent talent and becoming their Client of Choice.
Here are two areas to consider in becoming both an Employer of Choice and a Client of Choice—both important for a blended workforce.
Start with "Recruiting"
Aspirational Employers of Choice and Clients of Choice must first attract the right talent. Whether recruiting for full-time or contingent labor, your job/project description is critical. While there are the "must-have" elements in the project description—things like role summary, budget, timing, and deliverables—add extras that can lead to a Client of Choice standing with high-value contractors. Deriving from best job-description practices for recruiting employees, these tips can help attract high-value independent talent with whom you can forge long-term and mutually beneficial relationships:
Offer a glimpse of company culture. A well-crafted job description gives the prospective contractor a glimpse of the organization's culture, along with what a typical day looks like. Will there be standard weekly or monthly meetings? Will the contractor need to be available during certain hours of the workday? How do team members communicate with each other? Information like this can help a potential contractor decide if the project—and the company—is a good fit for them.
Weave in the soft skills you are looking for. Step beyond role-specific skills and include the general traits you're seeking. Good communication skills, a collaborative work style, and a love of continuous learning are examples of soft skills that can be important to your success and the success of your contractor.
Mention professional development opportunities. As business owners, independent professionals seek growth. Opportunities to learn new skills and improve current ones in the course of the project can attract high-value talent. If you can include independent talent in your company's learning and development program, be sure to say so in your project description.
Include a diversity commitment. A statement about the company's diversity policies can broaden your selection pool to include more women and underrepresented groups, which can up your chances of finding the perfect contractor for your project.
Share the company's foundation. Talk briefly about the company's mission, vision, and values. All independent professionals, especially GenZers and Millennials, prefer to work with clients who align with their own values and goals.
The "People" Part
Day-to-day interactions with management and other team members play a big role in an independent professional's experience of the quality of a client. This is a factor that figures largely in the decision to continue to work with an organization.
Great Place to Work® Institute has surveyed the employee experience for over three decades. Research has identified characteristics of the "people part" that influence how connected and supported employees feel and that contribute to greater employee well-being and mental health. Applying these characteristics to your contingent labor workforce can help independent talent feel supported and included. It could also contribute to their well-being—an important aspect of independent work—and lead your high-value contractors to consider you a Client of Choice:
Work relationships are meaningful
Management is approachable
People cooperate
Interactions between colleagues are caring
People feel they "belong" to a group
People believe they have each other's backs
There is a sense of fun
Special events are celebrated
Fostering this experience for all your workers can help attract top-quality independent talent that is happy to continue engaging with your company.
Do these two areas prompt you to think about other areas where you can apply what works for employees to independent talent? Translating successful employee practices to contractor practices can position you well for finding, engaging, and re-engaging high-value contractors over the long term.
Want to learn more about how to become a Client of Choice? We can help. Contact us today.

Subscribe to our
blog
Get a weekly email of our latest posts sent straight to your inbox
Learn

more

about the MBO Platform
FOR INDEPENDENT
PROFESSIONALS
your independent business with MBO
Engage, scale, and optimize
your independent workforce