How to Maintain Relationships with Top Independent Talent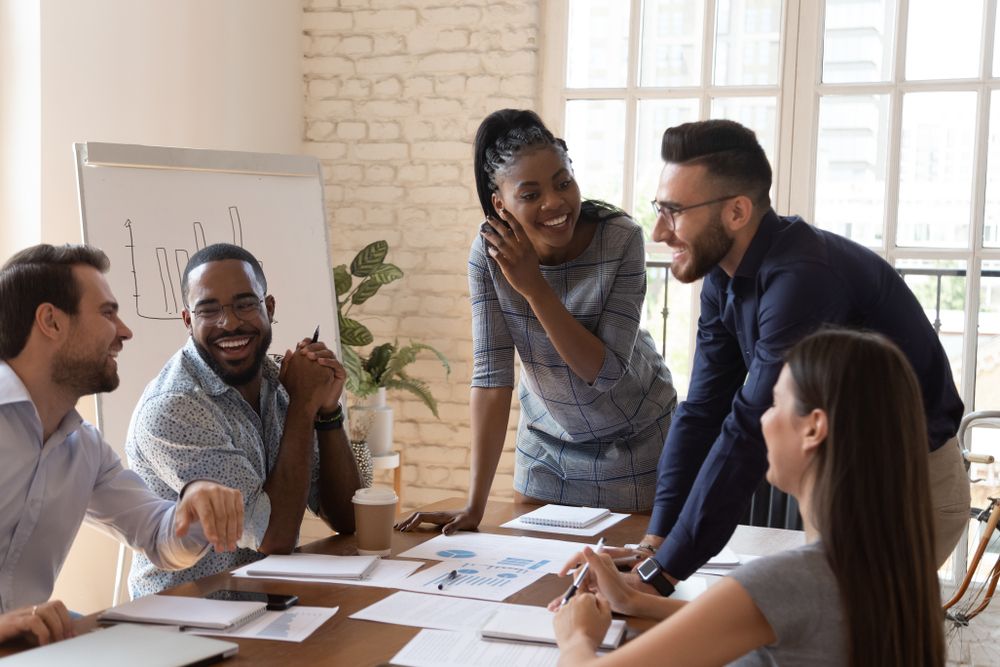 Key Points
Finding and engaging skilled independent contractors is just the first step in building a blended workforce.
A talent pool is a simple way to proactively source and manage independent contractors.
With a talent community, managers are connecting with and understanding independents on a more individualized level.
Finding and engaging skilled independent contractors who work well with your company is a big accomplishment. But it's just the first step in building a blended workforce. Developing strong relationships with independents is essential to retain this talent pool. By building a positive reputation among contingent workers, you can ensure your organization is top of mind for independent contractors looking for work.
Below, we explore two ways to develop meaningful relationships with independent professionals and how to keep top talent engaged and informed.
1.
What is a Talent Pool?
A talent pool is a simple way to proactively source and manage independent contractors. Talent can be grouped according to skill, location, or role. This gives hiring managers an easy view into available contractors and helps to facilitate on-demand deployment for upcoming projects.
The independent contractors you place in talent pools may be people who've applied to positions at your company in the past, referred talent, alumni, or people who've worked with your organization before. Once in a talent pool, managers can directly source from these groups of talent. This leads to faster onboarding time, as well as easier workforce planning and strategy.
Learn more about talent pools: 6 Ways to Build a Virtual Talent Pool
2.
What is a Talent Community?
Think of a talent community as the next step up from a talent pool. With a talent community, managers are connecting with and understanding independents on a more individualized level. A talent community puts policies and procedures in place to address your company's goals, requirements, and recruiting challenges. Independents can then opt-in to a candidate database where they receive information about upcoming and open requisitions, content related to your industry or company, a place to share opinions and ask questions, or forum to collaborate with others in the group.
A talent community is an end-to-end solution that can scale with your organization's needs. It seeks to provide a meaningful candidate experience both pre- and post-project. It's a place where you can nurture independent contractors while providing them with the information they need to successfully work with your organization.
Discover the importance of talent nurturing: Tips for Being the Client of Choice for Top Talent
Three Ways to Keep Independent Talent Engaged
Keeping independent talent engaged is an important part of retaining top performers. In order to keep talent coming back to your company, you must provide them with the work experience they are looking for.
1.
Offer networking structures
Within a talent community platform, give independents the ability to connect with one another. Independents are increasingly teaming up to take on bigger projects or offer clients a variety of skills. General networking is also an important part of running their business. Giving contractors a place where they can network with peers is a big plus in their book and can lead to valuable collaboration for your enterprise.
2. Create custom events
Just like any employee, independent contractors want to feel connected to their colleagues and place of work. Creating small events such as a virtual happy hour or coffee break, a lunch and learn, or simply making time for team introductions and periodic check-ins, helps independents feel like they are a part of the larger team.
3. Don't undercut communication
Good communication is one of the top drivers of client satisfaction among independent professionals. Managers should prioritize communication by helping independents understand policies and procedures, respond to questions in a timely manner, and discuss goals, timelines, and expectations. Make sure someone is always available to answer questions and provide feedback as needed.
Up next: How to Retain Top Independent Talent
Why it's Important to Keep Independent Contractors Informed
Keeping independent contractors informed is another key part of talent retention. When independents are aware of what's going on at your company, know when new project roles are becoming available, or feel connected as a part of the team, they will be more likely to prioritize you as a Client of Choice.
1.
Write custom newsletters
Custom newsletters are a great way to keep talent informed about what's new. Include information about upcoming projects, highlight current project successes, or introduce new team members.
2.
Encourage professional growth
Independents value the opportunity to learn and build new skills. In order to offer you, their client, the latest and greatest, they need to continually improve their own abilities. Aid in professional growth by encouraging independents to expand on their project assignments to gain new or improve existing skills.
3. Speak to independents themselves
At many organizations, it's hard for independents to find where they fit in. Show that your company is a place they can feel welcome and taken care of. Ensure your website contains clear verbiage written specifically for independent contractors. Onboarding should include information about what is required to engage with your company, easily assessable information about roles and responsibilities, automated payment options, or self-serve options to upload qualification documents. If you do create a community management platform, allow independents to proactively connect, share opinions, and collaborate with your organization.
Learn more: Build Engaged Talent Communities to Succeed in the Future of Work

Subscribe to our
blog
Get a weekly email of our latest posts sent straight to your inbox
Learn

more

about the MBO Platform
FOR INDEPENDENT
PROFESSIONALS
your independent business with MBO
Engage, scale, and optimize
your independent workforce