How to Make Work Life Balance a Corporate Objective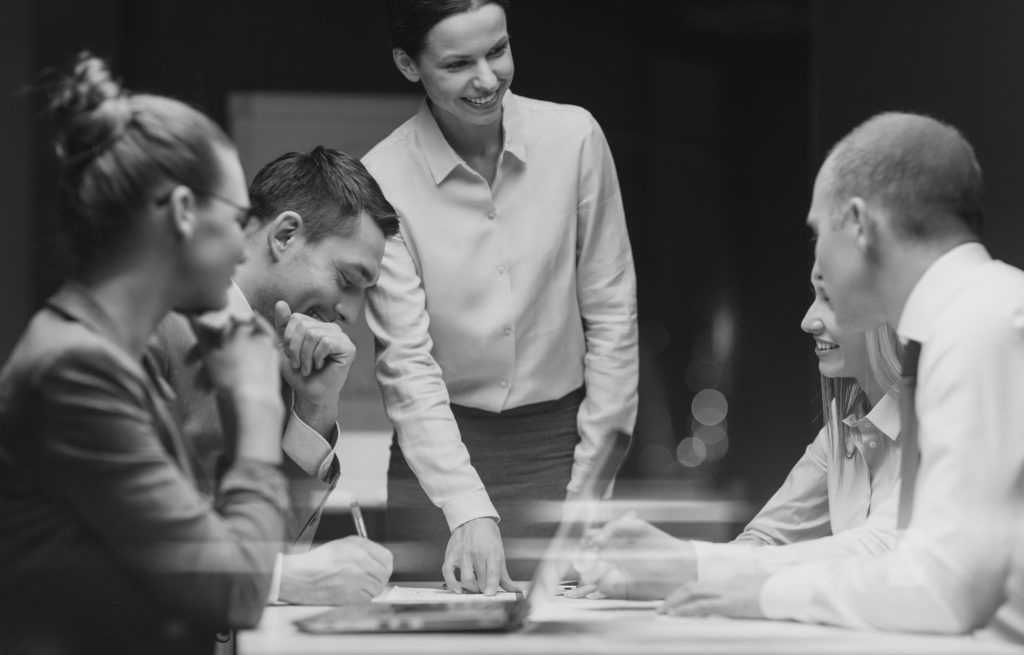 As more people than ever before work remotely, work-life balance is an important corporate objective to consider. Working from home can be challenging. It can be hard to stop working at normal hours, there are distractions everywhere, and it can get lonely.
Whether you are managing independent contractors who work remotely, or a group of remote employees, finding ways to balance work with life can help boost work quality, creativity, and motivation. Below are our five tips for making work-life balance a corporate objective.
1. Set Boundaries
Setting boundaries is a good first work-life balance step. If you are managing independent contractors, talk to them about their work hours and how to best reach them during that time. If an emergency or extenuating circumstance comes up, talk about ways you can reach one another.
While the hours conversation may be slightly different for remote employees, the same principle applies. Encourage employees to take set breaks throughout the day, and let them know they are not expected to be working during those times.
Talking openly and honestly about boundaries will help everyone complete their work in the best way possible. Discuss expectations on both sides and agree on certain working standards. These might be as simple as, it is okay to stop checking and responding to email after a certain hour, or these are the instances in which it is okay to contact one another outside of work hours.
2. Embrace the Flexibility of Remote Work
There are many benefits that come with working remotely, so embrace them. While independent contractors will have more control over what they do with their time, there are many good strategies for employees and contractors. If people on your team are looking for tips to successfully work from home, consider these three:
Space: Creating a dedicated work space is key to finding work life balance. This space can help workers maintain that important boundary between their work day and their life outside of work. If you can, converting a spare bedroom, den, or even a closet is a great option. If limited to a smaller area, consider using a corner with an L-shaped or wall-mounted desk.
After choosing your space, be sure to add in storage options, a comfortable chair and desk, good lighting, and a plant or some personalized decor. This space should feel calming and your own.
Routine: Encouraging workers to create a routine will help them add structure to their day. Office life can often feel very scheduled, so transitioning to scheduling your own time can be pretty different. Depending on your flexibility as a manager, try and schedule meetings and calls when people will be at their most attentive and engaged—probably something in the morning rather than 4pm on a Friday. Talk to your team about scheduling a morning "commute" of 15 mintues for coffee and reading news or a book before work starts, or scheduling short breaks throughout their work day.
Time management: Time management can be another tricky thing to adjust to when working remotely. Talk to workers about structuring their day so they complete their most important tasks when they are most productive. This might be first thing in the morning for some people, or after gym session for others. Everyone works in different ways, so the more flexible you can be with how people manage their time, the better results you're likely to see. Some people may work better in 25-minute sprints followed by 5 minute breaks (the Pomodoro technique), while others do better with longer stretches of work followed by slightly longer breaks.
3. Incorporate Technology
There are many great tools available that can help workers better schedule their day, stay on task, and be connected. Create shared to-do lists, discussion boards, or calendars with project management tools. Talk to your team face-to-face with virtual meeting tools. If someone struggles with focusing, they might try an app like SelfControl to block certain websites, or use an app like focus booster or Forest.
4. Practice Self-Care
Taking care of yourself is an essential part of balancing work and life. While it's great to be productive, working non-stop throughout the day can lead to increased stress or burnout. Remind workers that it is normal to feel isolated, anxious, or unmotivated at some point when they are working remotely.
In order to get back into a positive state of mind, give self-care suggestions. These might be as simple as going for a walk, chatting with a friend, or playing a video game. Make sure your team takes the time to meet their basic needs like eating healthy meals and staying social.
5. Lead by Example
Of course, you can say as much as you want about work-life balance, but it won't mean much to your team if you don't live by the same rules. Make sure you are practicing what you preach when it comes to balancing work and life—and be vocal about it. Don't respond to emails after hours if you don't expect your team to do the same. Set the expectation that vacation time off is truly time off. Share the latest time management app that you've discovered, and ask what other people are using.
As you build relationships with your contractors and employees, be on the lookout for burnout or decreased motivation. Before meetings begin, talk to your team about how they are doing. Be honest about your own challenges and share what you've done to solve problems you've encountered. Be sure to also recognize achievements of team members. This will help to boost motivation and create a more collaborative culture of support.
Up Next: 6 Things to Keep in Mind When Managing Remote Workers
Subscribe to our
blog
Get a weekly email of our latest posts sent straight to your inbox
Learn

more

about the MBO Platform
FOR INDEPENDENT
PROFESSIONALS
your independent business with MBO
Engage, scale, and optimize
your independent workforce