Independent Contractor vs Employee: Which Should I Hire?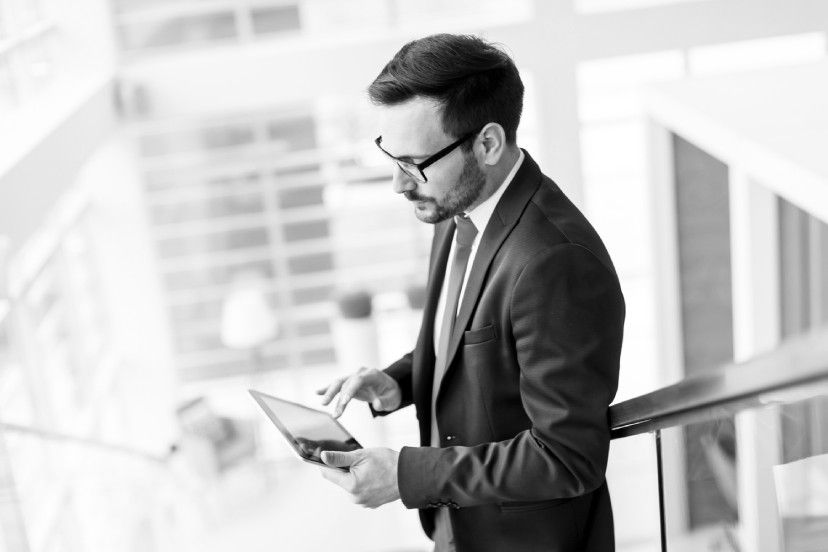 In our modern workforce, there are many options for finding and engaging talent. You can hire temporary workers to fill a seasonal or short-term need, full-time employees to support core organizational goals, or independent contractors for high-value projects.
While there are rules and regulations that govern the engagement of each type of worker, there are also practical applications to consider. All of these types of workers can fulfill a role in your company, but there are many times where the best talent for the job is an independent contractor.
Independent Contractor vs Employee vs Temp
Before you decide which type of worker to engage, learn the differences between each. Here some key differentiators.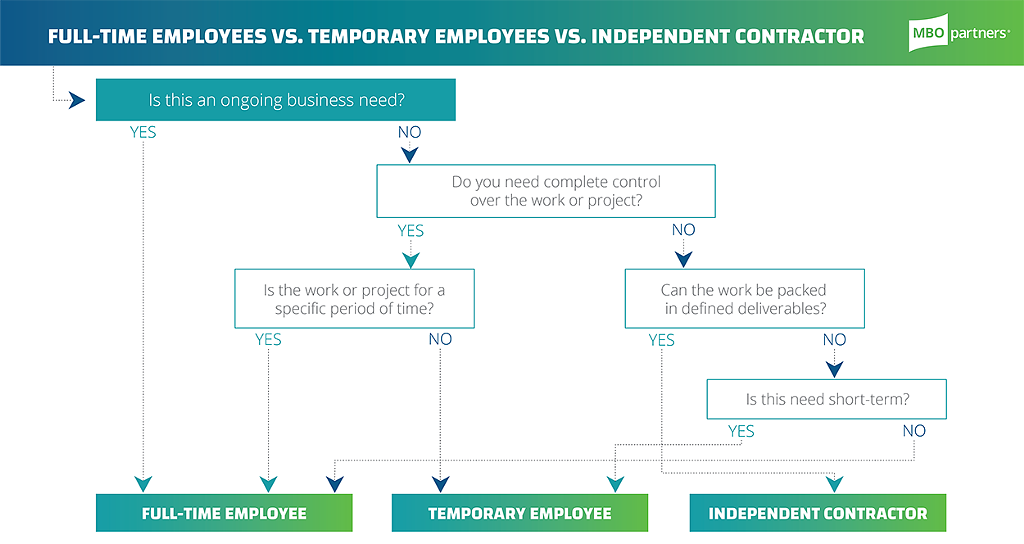 Full-time employee
Works for a single employer
Employer dictates and controls the work performed
Employer determines hours and location of work
Is on payroll
Entitled to company and legal benefits of a W-2 employee
Temporary employee
May be hired directly or retained through a third-party intermediary such as a staffing agency
May be seasonal or part-time
Can participate in employer's pension plans after performing 1,000 hours of work in a 12-month period
May count towards total number of employees considered when determining whether or not an employer is covered by certain laws such as the Family Medical Leave Act (FMLA)
Independent contractor
Operates as an independent business
May have their own business name
May perform work for multiple clients
Submits invoices for completed work
May actively and openly market their services
Provides their own tools and equipment
Works when and where they like
Responsible for both individual and employer side of taxes (FICA)
What Type of Worker Should You Hire?
When considering whether or not to engage an independent contractor versus a temporary or full-time employee, consider the following questions:
Is the project an ongoing business need?
Is the project or work a core competency of your company?
Is there flexibility in how and where the work can be performed?
Does the work or project require unique skills?
Are employees performing the same work?
Can the work or project be articulated in a clearly defined deliverable?
Will the work require internal control or supervision?
Are independent contractors common in your industry for this type of position?
When bringing in talent to your workplace, there are many options to consider. Temporary workers may fulfill a seasonal or short-term need, but are subject to certain regulations and may require additional fees if retained through a third party. Full-time employees may be an ideal solution for handling constant, ongoing business needs. Independent contractors are often the most flexible and cost-efficient route, providing specialized expertise, a wide pool of talent to choose from, and a variety of options when it comes to fulfilling project needs.
To learn more about the differences between independent contractors, and temporary and full-time employees, download our guide.
Learn more about the MBO Platform
For Independent Professionals
Start, run, and grow your independent business with MBO
Find, manage and retain top-tier independent talent