Use our Compliance Checklist to Minimize Contractor Risk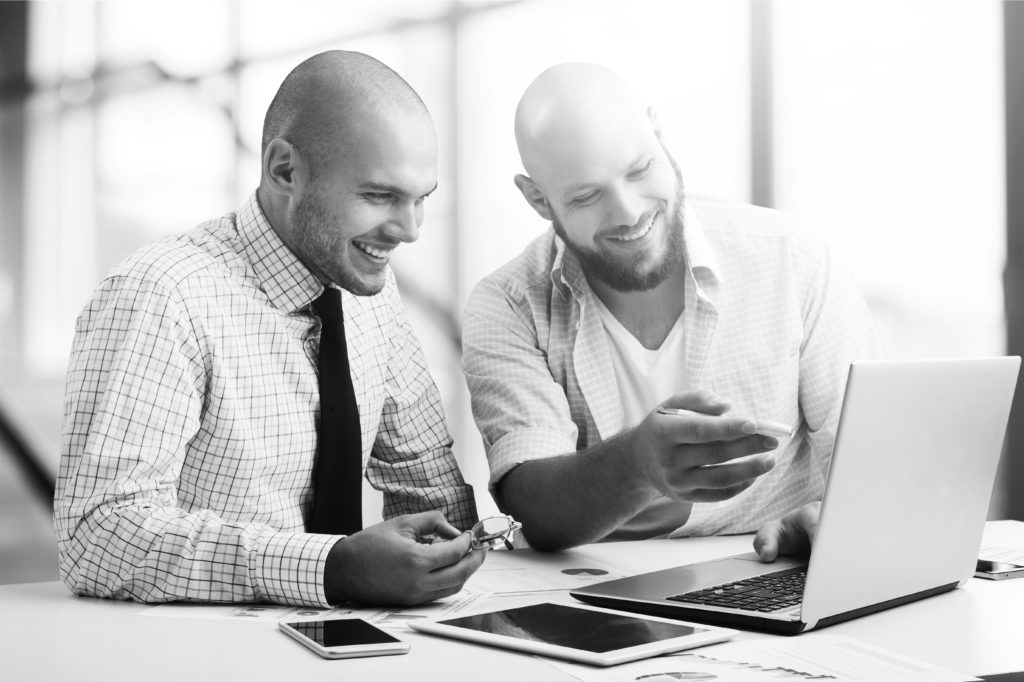 Engaging an independent contractor is different than hiring an employee because different laws apply to each category of worker. If your organization engages independent contractors, it is important to consider how your company will comply with relevant laws, policies, and regulations.
For example, while companies have the ability to schedule employees and control how they work, independent contractors are their own business entity. They are responsible for paying their own taxes, providing their own benefits, and completing the work outlined in their contract as they see fit.
Properly classifying workers is a big deal because misclassification can result in audits, fines, penalties, lawsuits, and negative publicity. In order to minimize risk and stay compliant, it is important to understand how federal, state, and local laws view independent contractors versus employees and ensure that your company abides by these rules. Use the checklist below as an accompanying guide to determine whether a worker should be classified as an independent contractor or as an employee.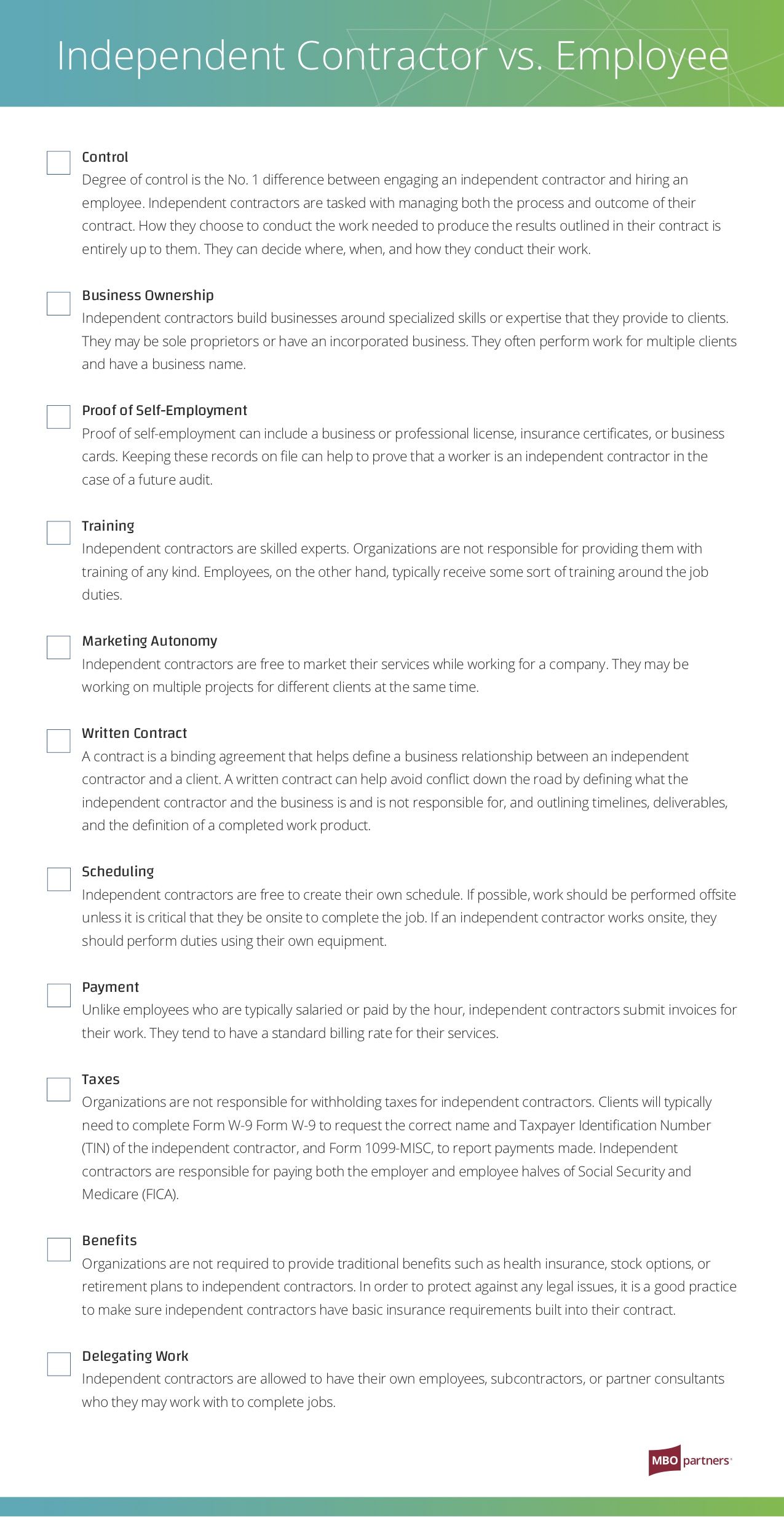 While the above factors cover the basics, keep in mind that they are not all-encompassing and they may not apply to every situation. In order to make the best possible classification decision, many organizations partner with a firm like MBO that specializes in independent contractor engagement that can help you properly assess the worker status of talent.
The information provided in the MBO Blog does not constitute legal, tax or financial advice. It does not take into account your particular circumstances, objectives, legal and financial situation or needs. Before acting on any information in the MBO Blog you should consider the appropriateness of the information for your situation in consultation with a professional advisor of your choosing.
Learn more about the MBO Platform
For Independent Professionals
Start, run, and grow your independent business with MBO
Find, manage and retain top-tier independent talent