3 Benefits to Joining an Independent Talent Community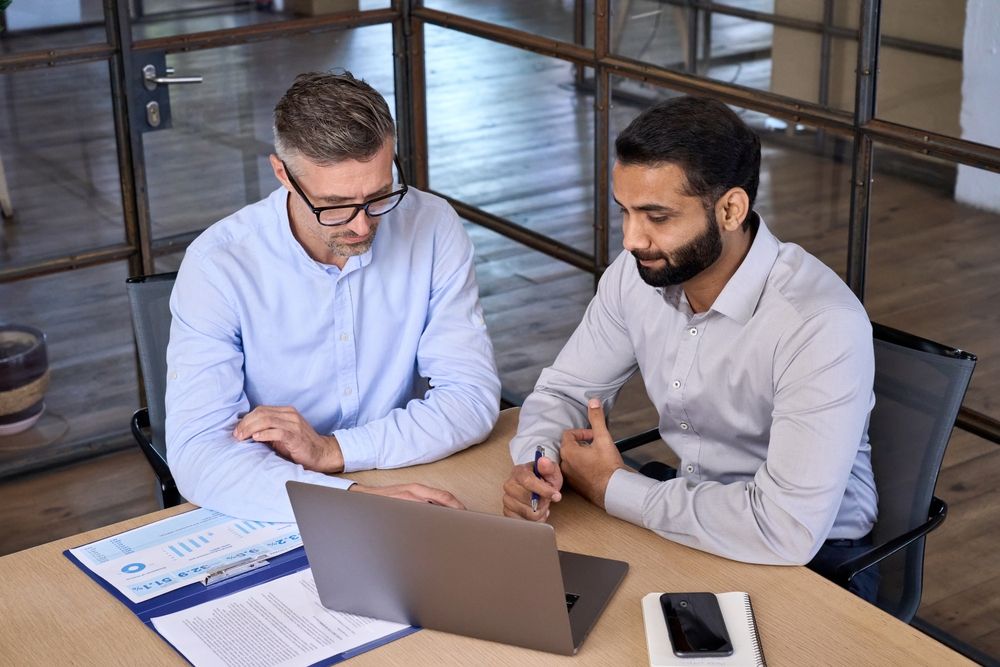 Key Points
In a talent community, independent professionals can connect with one another and learn about new project opportunities at a company.
Talent communities can help you get to work faster and simplify onboarding.
Improve client communication and gain more immediate access to new projects as a member of a talent community.
If you've ever applied to a job through a marketplace, you're probably familiar with the process of creating a resume or profile detailing your experience, providing onboarding information, and getting to know a new manager and team. Many independent professionals will return to work with the same company for another contract if they've had a positive experience. Returning as a repeat contractor is often much easier because you are familiar with how the company works and have already completed much of the onboarding criteria. If you've worked with a company before, you may find yourself invited to join their talent community.
What is a Talent Community?
A talent community is a group of independent professionals that have a connection to a particular organization. Typically, a community is an opt-in database or some type of cloud-based platform where talent can proactively connect with one another, share opinions, and collaborate with the client organization. There are many benefits to joining a talent community. We've outlined the top three below.
1. Faster Deployment and More Streamlined Onboarding
Joining a talent community for a company you've worked with in the past or have a close connection to is a helpful way to get to work faster when the right project opportunity comes along. If you've already onboarded with a company, you will be familiar with their process and much of your information should already be in their system. Yes, you will likely need to update information about insurance requirements or have qualifications re-checked, but this process should move along more quickly the second or third time around.
You may also enjoy working with a manager or team you are familiar with. You'll likely already have an idea of what expectations are ad how project flow works in this particular organization. Building trust with a client can take time, so returning to work for the same team or company can help you adjust more quickly and decrease the risk of communication or scope creep issues.
Client Relationships Guide: 13 Ways to Build Strong Relationships with Clients
2. Improved Communication with Clients and Other Independent Professionals
Building a community of independent talent is a big help to client companies as well. A good talent community will include an outreach program to help foster productive relationships between talent and the company, offer educational opportunities, and build a trusted population of independents that can be onboarded quickly for projects when needed.
Talent community offerings might include email campaigns, in-person or virtual events, access to relevant blogs or guides, podcasts, special interest groups, intercommunity networking, or certification opportunities. If you're looking for creative ways to grow your business, joining a talent community can be a good place to start.
If your talent community offers a way to access or communicate with other members, you might consider collaborating with one or more independents to grow your business. Teaming has become increasingly popular among independent professionals as a way to maintain a full pipeline of work, take on more complex projects, or compete against a consulting firm for a higher-paying opportunity.
Build Your Independent Business through Teaming
3. Better Access to Project Opportunities
The primary objective of a talent community will be quickly filling roles for projects as they come up. Check in regularly with your community—whether this is through a weekly email, message board, or other means of communication—to see if new projects meet your skillset. Remember, the group of talent you are a part of is likely the first place managers will look when they need to fill a role. This can give you a big advantage against other candidates who may be looking for roles from the outside in.
Overall, you don't have much to lose by joining a talent community. A good, established community will assist you in making connections between members as well as with the client. Client companies have a good incentive to keep you engaged and happy whether it be through monthly newsletters, quarterly webinars, or an annual symposium—you are who they will rely on when they need talent to fill project roles.
How to Find the Right Consulting Project

Subscribe to our
blog
Get a weekly email of our latest posts sent straight to your inbox
Learn

more

about the MBO Platform
FOR INDEPENDENT
PROFESSIONALS
your independent business with MBO
Engage, scale, and optimize
your independent workforce