8 Tips to Make Your Small Business Stand Out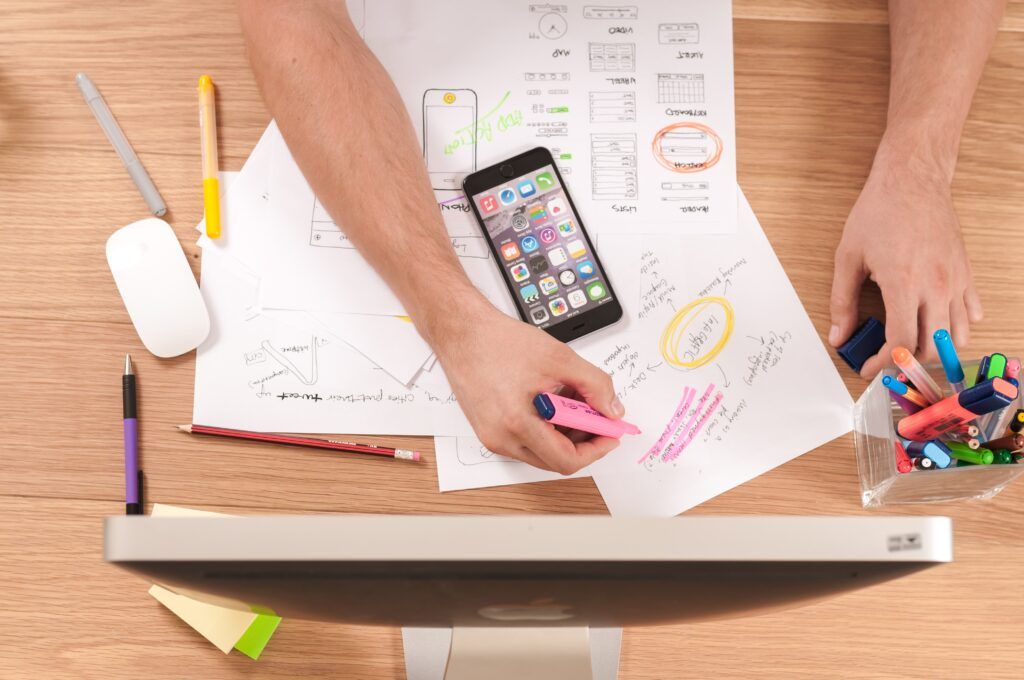 Key Points
Finding ways to differentiate your business from competitors can help you land clients and build a strong reputation.
Creating a recognizable brand is one way help your small business grow and stand out from the crowd.
Give voice and identity to your company with a professional, SEO-optimized website.
As a small business owner, it can be hard to stand out from the crowd—especially if you are just starting out. Giving an identity and voice to your company is the first step to land those initial clients and build your reputation. As your small business grows, so can your efforts to build a visible brand. Here are eight ways to help your independent business stand out.
1. Focus on Professional and Consistent Branding
When building your personal brand, start by considering what your story is. When someone finds out about your business, what is the first thing you want them to know? What values do you want them to associate with your company? Starting with these questions rather than jumping straight into your logo visual branding will help you craft more well-rounded messaging. Look at your competitors and decide what your unique selling point will be. What makes you different from the other small business doing something similar? Promoting what sets you apart can be a helpful way to dive into messaging for your professional website and on social media. As you grow and develop your brand, make sure your messaging is consistent cross all platforms and marketing materials.
Learn more:
9 Ways to Build a Personal Brand for Your Consulting Business
2. Build a Great Reputation for Customer Service
Providing great customer service is a great way to stand out while maintaining a steady stream of work. Of course, focusing on your clients is a no-brainer but think of ways you can craft memorable experiences for them. Even simple things like being professional and courteous, asking for and listening to feedback, or delivering a project a few days early are gestures that can go far.
3. Create a Simple, SEO-Optimized Professional Website
A professional website is a key part of running a successful small business today. A website helps you build your brand, establish credibility, and build leads. Whether you design your website yourself or work with someone to do so, make sure it is optimized for mobile. people are just as likely to come across your business on their phone versus a computer, and you want their experience to be seamless. Make sure your site is uncluttered and easy to navigate. Before you launch, have some friends try it out and give you feedback. You should be sure to summarize the services you offer, describe who you are, and have a simple way to get in touch. Be sure to link any social platforms you use as well. Lastly, optimize your site for Google search by identifying important keywords, researching your competitors, and creating industry-related content.
Try it:
How to Increase Organic Traffic to a Small Business Website
4. Stay Up to Date on the Latest Trends
Staying up to date on what is new and trending in your industry is an important part of your job. Whether you attend educational webinars, follow blogs or social media accounts of industry exports, or follow industry news sites, make sure you are doing something to stay in-the-know. A new trend can often spur an idea for something different to try with your business, such as testing out a new mobile app, or just be the premise for a post on your social channels or blog content. Talking about what is new and trending in your industry helps to position you as an industry expert, building trust and credibility.
5. Run Fun Promotions
It's not always the right time to offer a discount or run a promotion, but if your business is established and you're looking for a way to attract more clients, it can be a helpful way to set yourself apart from competitors. Rather than offering a straight percentage discount on your services, think outside the box. Try running a contest on social media. This could generate more conversation about your business and give you a few different leads, not just with the person who wins the contest. Or consider if there is a service you might be able to offer locally. Give back to your community by leading a free class or workshop. For the tradeoff of a few hours of your time you will be doing good and meeting some potential new clients. a customer loyalty program is another way to think about a promotion. What service might you be able to add on at a discounted rate for a client you've worked with before? A small perk like this might be incentive for them to work with you on their next project.
Check out:
10 Low Cost Small Business Marketing Strategies that Work
6. Try Innovative Ideas
Is there something you've always wanted to try with your business but simply haven't put in the time or found a way to do so? Perhaps it's adding on a new service or marketing to a new audience. Whatever your idea is, set a goal for yourself and try it out. If you are struggling to find the time to make it happen, see if you can find 15 minutes each day put in a bit of work. That time will add up quickly, and if you get into the groove of working on something new you might find you're more productive overall. If you're not sure if you have the expertise on your own, consider partnering with another independent or taking a class to gain a new skill. Trying something new is a great way to stand out. Whether it works or not, you'll learn something and will have an experience to talk about!
7. Don't be Afraid to Admit Your Mistakes
When you run a small business, making mistakes is inevitable. The trick is to not get too discouraged or dismissive when you do mess up. If you receive negative feedback from a client, consider what went wrong and what you might be able to do to improve in the future. If they are open to a conversation, talk about what went wrong and how you plan to change moving forward. Strong relationships are often formed out of mistakes or misunderstandings.
Up next:
5 Best Practices for Developing Long Term Client Relationships
8. Maintain a Personal Connection
Having a recognizable brand, building a professional website, and running fun promotions are all great ways to help your small business stand out but in order to truly connect with people, it's important to maintain a personal connection. Prospective clients want to get to know the person behind the business. Untimely, it's you who they will be working with. The personal story and personality you put out into the world will be the selling point for your business. You don't need to overshare about your personal life, but giving people a glimpse into who you are and why you are passionate about what you do can be the ultimate differentiator.

Subscribe to our
blog
Get a weekly email of our latest posts sent straight to your inbox
Learn

more

about the MBO Platform
FOR INDEPENDENT
PROFESSIONALS
your independent business with MBO
Engage, scale, and optimize
your independent workforce