How to Market Your Skills in a Job Marketplace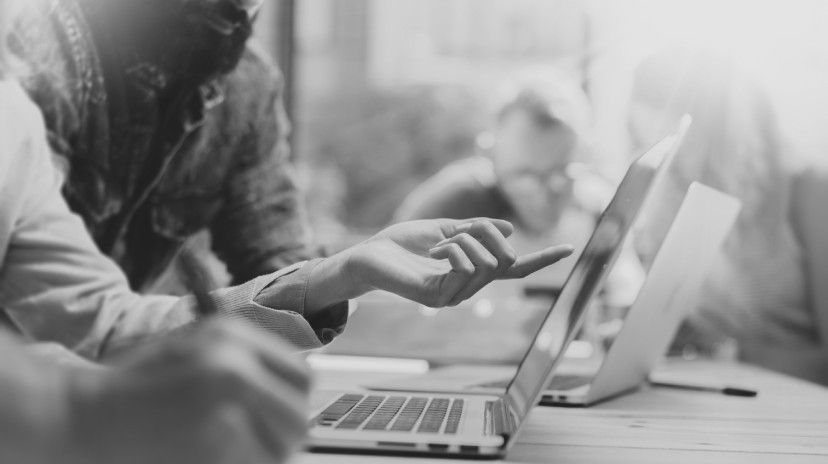 Today, many independent professionals use online marketplaces as a way to find work. Marketplaces enable a transaction between a client and a contractor directly online, allowing independents to highlight their skills and search for opportunities, while clients can evaluate candidates and engage best person for the job.
With a marketplace, you will typically fill out a profile and then apply to or be matched with positions that fit your skillset. When building your profile in a marketplace there are many factors to take into consideration—simply copying and pasting a resume is generally not the ideal way to display your skills and experience. Because marketplaces often incorporate algorithms to assist in matching candidates with opportunities, the keywords you use and how you choose to talk about your experience can make a big difference.
We spoke with four human resources professionals who have expertise in evaluating and reviewing marketplace profiles to get their input on how independents can best market their skills to land the job they want.
Marketplaces vs Typical Job Board or Resume
Erica Jackson: An online marketplace is a place where independent or freelance talent visit to market themselves and search for projects matching their area of expertise. You will also find that companies actively engage within the marketplace to search for talent as well, eliminating the need for the assistance of outside placement firms. They can locate and connect with talent directly that they hope to consider for their available projects. With a typically job board, you generally have massive lists of roles targeting primarily full-time permanent employees ranging from small companies to large enterprises.
What Recruiters Are Looking For
Catherine Brink: Recruiters are generally looking for keywords, key experiences, key clients, and duration of projects. For example, keywords in terms of skillsets for designers might include: Adobe Creative Suite, Microsoft PowerPoint, Google Sides, etc. If you have used a specific tool and feel comfortable with it, then make sure that skillset is in your profile and specify how many years of experience you have with that tool.
In terms of key experience, outline the types of projects you have worked on. For example, a designer might highlight: interactive (banner, website, ecommerce), events, print, promotions, radio, or TV. Be sure to also include project results, the name of the clients you worked for, and the length of those projects.
Erica Jackson: In the skills section of your marketplace profile you should highlight your areas of expertise. That can be extremely broad or narrow based on individual experience. This should also align well with the types of projects that you are looking to obtain. For example, consultants seeking technical opportunities should list those skills where a solid level of proficiency exists.
If you are looking to add other skills to your profile that aren't available under the skills section, a great tip is to add this to your profile summary. If you think about search engine optimization (SEO), you want to be sure that your profile is optimized for key word searches. This increases the likelihood that your profile will show up in more searches and be matched for a high number of opportunities.
Tips for Completing a Profile
Melissa M.: As an independent professional, always remember that you are your biggest advocate. Marketing yourself is by far the best way to present your skills!
Catherine Brink: In your profile summary, be brief and do not copy your entire resume in this section. Instead, just include a summary of your most relevant and recent experience. In addition:
Be specific about the skills and tools you have used
Give timelines and durations of projects
List results, achievements, and awards
List the companies where you worked and dates
If you have work samples, include a link to your professional portfolio or website; provide additional samples as needed for specific opportunities
Include the link to your LinkedIn profile
Providing a picture (professional headshot if you have it) for your profile is a nice touch as well.
Maria Rowen: Be sure to qualify the level of your skills from beginner to expert. Also, be prepared to adjust your profile based on the requirements for the specific opportunity you are applying to.
Erica Jackson: Keep your profile summary section as concise as you can while including relevant information that you want a prospective client to know about you at a quick glance. This is very similar to a professional summary on a resume, but more like your elevator pitch. This section can also include: additional skills/expertise (think SEO), industry expertise, relevant certifications, and locations of interest or willingness to travel.
In terms of experience list at least 2-3 of your most recent projects. Remember, this is the first view of your expertise that the client will receive. Include an overview of each project and the results or accomplishments, as well as the name of the client you contracted with if there is not a non-disclosure agreement that prevents it.
In the education section, include any degrees you may have obtained or are pursuing. You'll also want to attach a professional resume with appropriate formatting. This should be a more in-depth look for the prospective client into your skills and expertise. Think of your resume as an expansion of your profile.,
If you have more questions about how to highlight your skills and expertise in the best way possible, reach out to our team of advisors today.
Subscribe to our
blog
Get a weekly email of our latest posts sent straight to your inbox
Learn

more

about the MBO Platform
FOR INDEPENDENT
PROFESSIONALS
your independent business with MBO
Engage, scale, and optimize
your independent workforce