How to Create a Small Business Website: 5 Simple Steps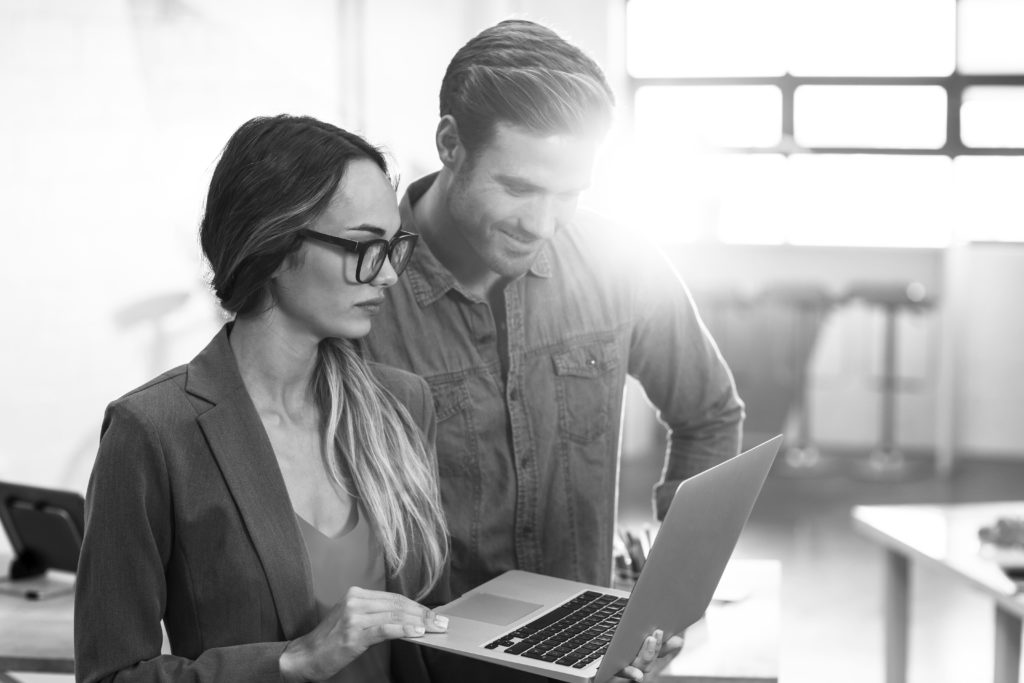 A website is not only a powerful markting tool for small business owners, it is essential in today's world in order to build your brand, establish credibility, and generate leads.  To build one yourself, follow these 5 steps—no technical background required!
1. Choose a Platform and Domain Name
Depending on your tech-savvy, there are many options to put your brand online. Two of the best on the market at Wix and Squarespace, which offer easy-to-use designs and require little technical skill to implement. You'll pay about $10 per month.
For content heavy websites, you'll want to consider WordPress, the most popular content management system on the market. It offers robust features and publishing capabilities and is popular with many designers, making it easy to find someone to build your website for you, if you so desire.
Strikingly is another powerful option for people looking to get online fast. Offering both free and premium options, the site allows for a direct import of your LinkedIn profile to formulate a simple, one-page site that easily presents your work.
Use a site like GoDaddy.com to secure a custom name for your site. We recommend using your name (such as YourName.com) or the name of your business. Always purchase the .com where available. Most domain names run about $15 per year.
2. Clearly Explain What You Do
Summing up your experience succinctly can be difficult. If you've already fleshed-out your LinkedIn "Summary" section, that can be a good start. Most brand websites will need at least five pages:
A short homepage that lays out who you are and what you offer to potential clients
A portfolio of past work, which can be password protected if necessary
Your resume or an "about" page, describing who you are
Your service offerings
Contact information
3. Sync With Social Media Handles and Analytics
A key benefit to a business website? Tracking new leads. Analytics programs, such as Google Analytics (a free tool) can easily be synced with your website and will allow you to understand not only how many people have visited your business online, but how they use the site – which pages are most popular, how long they spend with you online, and more. Google Analytics provides more features than the analytics programs included with site hosting.
You'll also want to make it easy for people to find you in all of the places you "live" online – don't forget to link to your professional online profiles on sites like LinkedIn and Twitter. If you're not using these social networks professionally, it's okay to leave them off.
4. Decide on "Extras"
A website can be as robust or as simple as you wish. If you want to offer added value to your clients or the market at large, you could consider adding tools like a blog, which would allow you to add new content about your industry regularly.
You could allow people to sign up for an additional business newsletter. You could also add feeds that show your newest activity across social channels. But just remember – every new feature you add requires additional time and maintenance to drive results.
5. Market Yourself Across Platforms
Once you've launched that website, tell people about it! Add the link to your business card and other social profiles. After all, that work is only beneficial if people use it!
And yes, I practice what I preach—my website (a Squarespace template!) is McLeanRobbins.com. 
---
Find independent consulting jobs with top companies through MBO's marketplace
---