9 Things a Small Business 'About Us' Page Should Include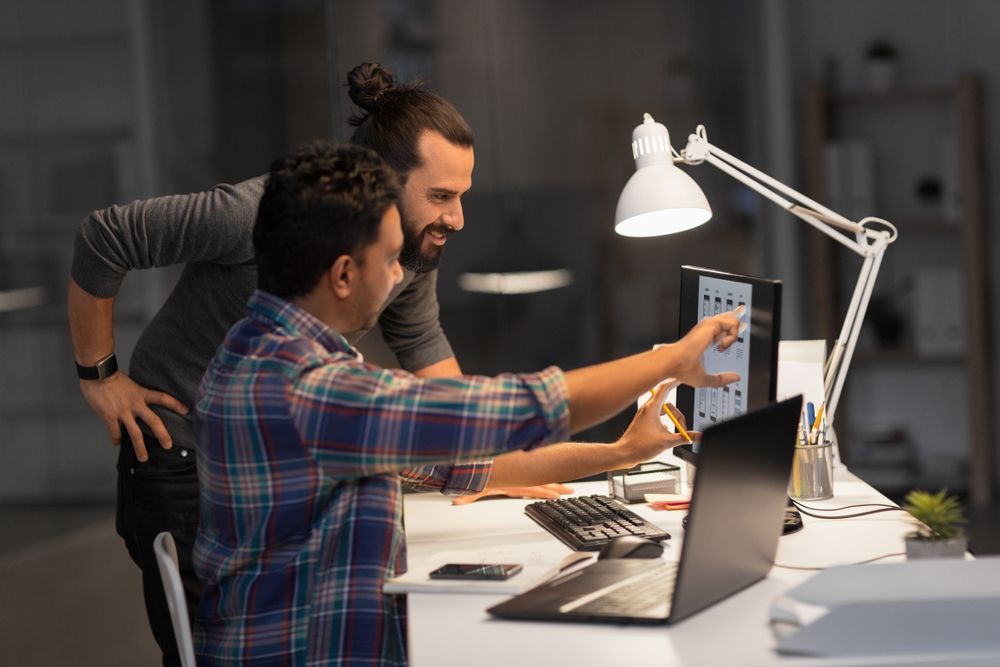 Key Points
Every business should have a good website as part of its marketing strategy, especially if it is a small business or a self-employed individual.
The Internet is typically the first place prospective customers seek to solve an issue or confirm your credentials so it is important to have a strong internet presence.
While listing your services, clients, and talents on your website is a good idea, don't forget the significance of having a fantastic "About" page that reflects who you are.
A professional website should be part of every company's marketing plan—especially if you're working as a self-employed professional or small business. The Internet is usually the first place potential clients will look to find a solution to a problem or to verify your credentials. While it is a good idea to include a list of your services, your clients, and your skills on your website, don't overlook the importance of having a great "About" page that describes who you are.
Why a great About page is important
It is often the most visited page on any website.
It allows you to make a personal connection.
It helps you to build trust.
It makes you memorable.
It explains your unique identity in a nutshell.
Where an About page should be located
Your About page should be linked in your website navigation and from other pages on your website as well. This is the page most visitors will be looking for when they go to your website, so it should be easy to find. There is no need to give it a fancy name like "Our Journey" or "Our Ethos". "About" is what people are expecting to look for and find so make it easy.
How to write a great About Us page
When writing and designing your page, be sure to include these key components:
1. Find the right balance between selling yourself and focusing on yourself
An About page should sell what you do but do so in such a way that it isn't all about you. You want to build credibility without sounding like you are bragging. Instead of listing your credentials as you would on a resume, try listing your successes, such as the number of clients you have helped, results you have achieved, and your client retention rate.
Check out Box for an example of how to effectively use results on an About page.
2. Focus on your audience rather than yourself
Begin your page with a few sentences about the challenges and objectives of your target client. Let them know you understand where they are coming from and position yourself and the services you offer as the solution. Instead of saying what you do, talk about what the customer needs.
For example, you might say something like: "We know it's difficult to juggle all of the different tasks that go into an RFP. We're here to make sure the process goes smoothly and that your RFP is submitted on time."
3. Tell a story
When viewing an About page, a visitor wants to establish a connection with you. The easiest way to do that is to tell a story about who you are and what you do. Even if that might not sound interesting to you, it is to potential clients. Work to craft your story into a compelling narrative that people can connect with. Instead of giving the basic facts about when your company was established and what you do, tell more about why you started your business in the first place, where you came from, challenges you have faced and why you love what you do.
Take a look at how Blue Apron tells their story.
Personal referrals build trust and credibility for your services even when they are listed on your website. Let your visitors know that other people love your work and let your satisfied clients do the talking. Always include the customer or client's full name, relevant credentials and photos if possible.
5. Include awards
If you have won awards or accreditations, this is a great place to showcase them without seeming to brag about yourself. Customer-focused awards go a long way, but you can include any other awards or acknowledgements you have won as well.
6. Include a timeline
If your business has a history, consider including a timeline that shows how you have progressed and major events that have happened. Mark dates that are important or highlight major achievements.
Explore Freshworks' creative timeline.
7. Include your address and contact information
Including a full address adds to your credibility. If you don't have a permanent office space, include the city and state in which you work. If you don't, potential clients may think you are holding back information. Also, be sure to include all social handles and skype details if you have them.
8. Write for the average person
You should write conversationally and in a way that makes your site (and your business) feel accessible and friendly. Also, don't overcomplicate your message or make what you do too difficult to understand.
Check out how Nerdery explains their complex digital services in simple language.
9. Make it visually appealing
Whenever and however you can, add an image or two to your page. Visitors love visuals, so get creative and use icons, graphics, photos, or even videos. Don't be afraid to include a photo of yourself as well so they can put a face to a name.
Take a look at Quip's About page for an example of how to use visuals in a creative way that makes you want to keep scrolling.
After your page is ready, don't forget to test it on all devices—desktop, mobile, and tablet—to make sure it looks great. Also, be sure to track page views in Google Analytics so you can analyze the behavior of visitors to the page and determine its usefulness. Lastly, don't forget to keep it updated; as your business grows and evolves, your About page should reflect those changes.

Subscribe to our
blog
Get a weekly email of our latest posts sent straight to your inbox
Learn

more

about the MBO Platform
FOR INDEPENDENT
PROFESSIONALS
your independent business with MBO
Engage, scale, and optimize
your independent workforce