Education Options to Grow Your Skills and Your Business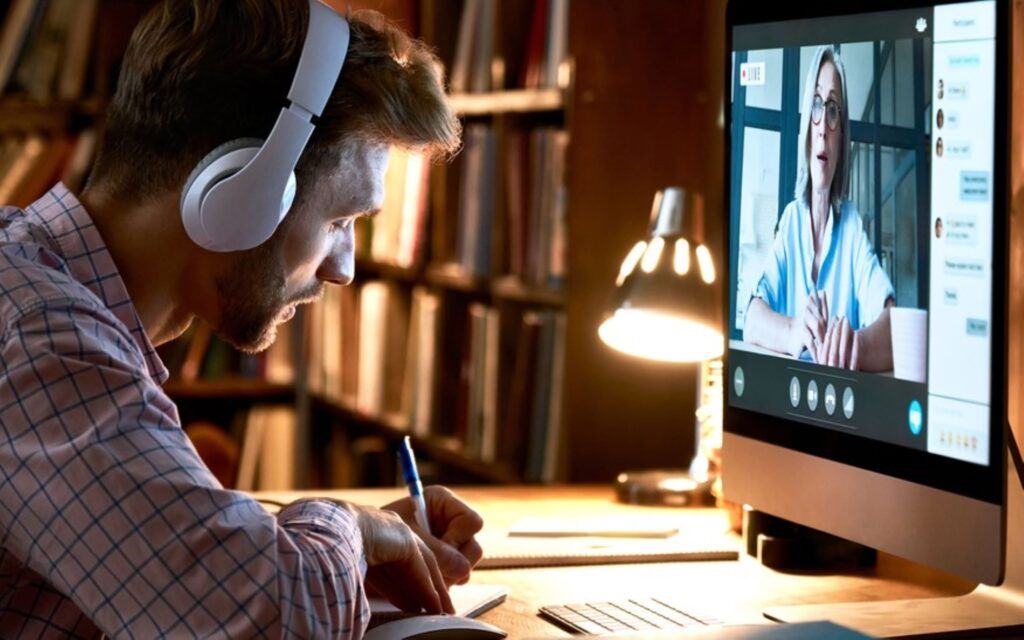 Key Points
For an independent professional, continuous learning is a must.
In the digital environment of today, the range of learning opportunities is wide.
Consider access to learning opportunities as one of the factors in selecting the clients you want to work with.
Continuous learning is important for any professional. For an independent professional operating a solo business, it's a must. In addition to continuing to hone skills in your area of expertise, and even expand that area, you must understand how to operate a company, including how to market, how to budget, and how to manage finances. Leveraging education opportunities, therefore, needs to be part of your ongoing business activities.
You don't have to enroll in a degree program or commit to extensive coursework. There are options beyond degree-based education that can be fruitful and cost-effective. Online learning organizations like LinkedIn Learning and Coursera offer a wide range of learning opportunities for professionals, many specific to independents. Professional associations and societies often offer courses, workshops, and webinars for members. Some of these also offer formal certification programs that can expand your skillset and increase your marketing clout.
Your Education Options
In the digital environment of today, the range of learning opportunities is wide. Many are available online in live, asynchronous, and "at your own pace" formats. Learning organizations generally offer three types of education programs.
Free Courses
There are many sources for free education opportunities. LinkedIn Learning and Coursera, for example, offer free courses for small business owners in addition to their paid curricula. YouTube can be a valuable source for specific how-to topics. Many professional associations offer free learning opportunities to members.
Local, state, and federal governments also offer educational programs. For example, the IRS has a list of online learning tools specifically for self-employed professionals. SCORE, a non-profit organization associated with the Small Business Administration, offers workshops on a variety of topics. Experts are available for one-on-one meetings and a mentorship program pairs professionals with appropriately experienced advisors. Your state, county, and town or city may also have free programs to help business owners.
Of note, along with guides and a robust blog, MBO Partners offers free educational webinars for independent professionals and the companies that engage them. MBO experts and guest specialists discuss topics that are relevant to businesses in today's marketplace.
Paid Courses
LinkedIn Learning and Coursera offer paid standalone courses for a wide range of work and life topics. In some cases, they have "tracks" of related courses that you can take in series if you choose to. Many colleges and universities offer courses live and online through their continuing education departments. Professional associations also have course curricula that are
Certifications
Certificate programs focus on job-relevant skill development in technical and business management areas. Having one or more certifications in your area of expertise can be valuable to your business. Organizations that offer free and paid courses also offer a selection of certification programs. Universities, including top-line institutions like Stanford and Harvard, also offer certificates for a course of study. Enterprises such as those in the technology space (for example, Microsoft) offer certificates that focus on specific products and associated skills.
Education Opportunities through Your Clients
As companies seek Client of Choice status and more firms implement formal direct sourcing programs, they want to create "win-win" environments for the independents they engage. As a result, learning options will become more and more available by way of the companies you work with. In addition to providing learning opportunities that focus on skills for specific projects, some enterprises are opening their learning and development programs to the independent talent they engage.
Consider access to learning opportunities as one of the factors in selecting the clients you want to work with. Access to such opportunities can be a valuable perk as a member of a client's talent pool.

Subscribe to our
blog
Get a weekly email of our latest posts sent straight to your inbox
Learn

more

about the MBO Platform
FOR INDEPENDENT
PROFESSIONALS
your independent business with MBO
Engage, scale, and optimize
your independent workforce