5 Client Retention Strategies for Small Business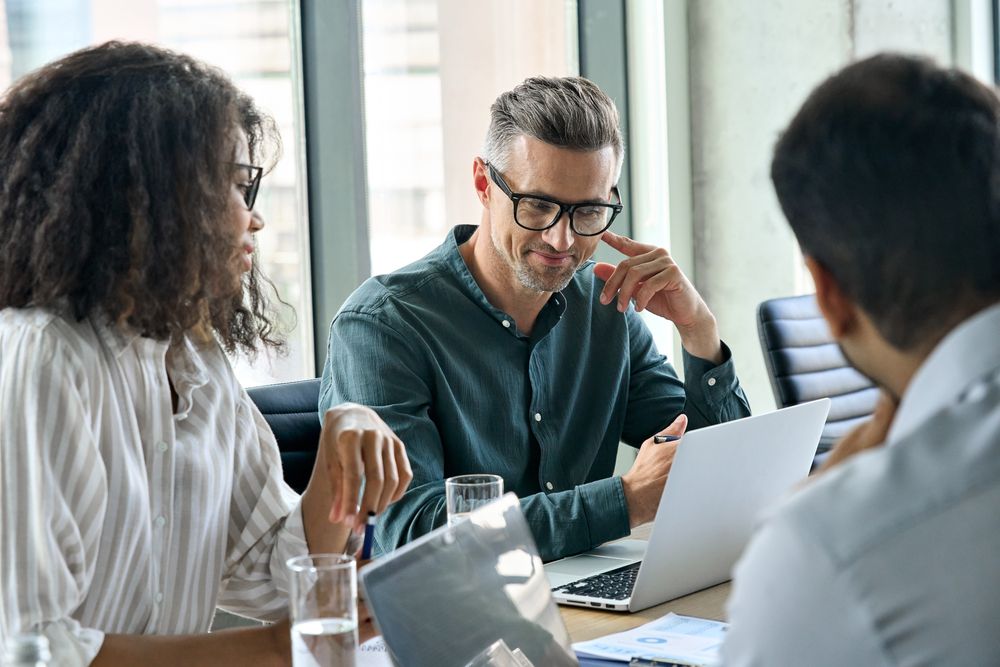 Key Points
More than just ensuring a consistent flow of work is necessary for expanding and sustaining your business.
Gaining repeat business, useful suggestions, and more free time to work on your favorite projects can all result from developing strong relationships with clients and keeping the ones you get along with.
We look at five strategies for keeping your best customers down below.
Growing and sustaining your business is about more than just maintaining a steady flow of work. Building strong relationships with clients and retaining the ones you work well with can lead to future work, helpful recommendations, and more time for you to work on projects you're passionate about.
It can take a lot of work and valuable time to find new clients, and having more clients isn't always better than working with fewer, quality clients. Below, we explore five ways to retain the best clients you have.
1. Prioritize Communication
All good client relationships are built on a basis of strong communication. This starts from the very beginning by ensuring you and your client are on the same page when it comes to project deliverables, results, and goals. Then, throughout the life of the project, make sure you are keeping your client updated on key milestones and metrics.
Find the right communication tools that work for both you and your client. Keep in mind that these tools might change slightly depending on who you are working with. Some clients like hearing about the nitty gritty details, while others might be satisfied with a bi-weekly update. And, along the way, strive to be as honest and clear with your client as possible. If you try to sweep a problem under the rug or oversell yourself it is likely to build distrust.
2. Set and Review Expectations
Setting expectations goes hand-in-hand with consistent communication. From the start, talk to your client about their goals and how they define success. This will help you shape your overall communication strategy as well. For example, some clients may prefer to receive updates through metrics and charts, while others may prefer a verbal update or like to see various prototypes of your work along the way.
No matter what the specific expectations of your client, it is important to stay engaged by measuring progress from beginning to end. This will help to drive long-term value by ensuring your client is getting what they asked for. Plus, you'll be able to show specific results from your work.
3. Ask for and Act on Feedback
Throughout the life of your project, get in the habit of asking for feedback. Feedback should take the form of everything form a more formalized post-project survey to a simple check in after sending a deliverable. By asking for feedback and addressing comments along the way, you can avoid making similar mistakes in the future and reassure your client that their needs are being met. It is also helpful to try and identify and proactively deal with issues before they become larger problems.
4. Provide a Great Experience
The better experience a client has with you, the more likely they will be to continue working with you. But remember, each client is different. You'll need to adjust how you personalize the experience of each of your clients. Take the time to get to know your clients and their preferences—it will pay off in the long run.
5. Look Towards the Future
If you've had a great experience with a client and they are happy with the work you've done, start thinking about how you can retain their services in the future. What ways can you add value to their business? When appropriate, strike up an informal conversation about additional needs they might have and see how your service offerings might be helpful. Make sure you client is aware of the different types of work you do or certifications you have that are relevant to their business.

Subscribe to our
blog
Get a weekly email of our latest posts sent straight to your inbox
Learn

more

about the MBO Platform
FOR INDEPENDENT
PROFESSIONALS
your independent business with MBO
Engage, scale, and optimize
your independent workforce