4 Ways to Strengthen Your Personal Brand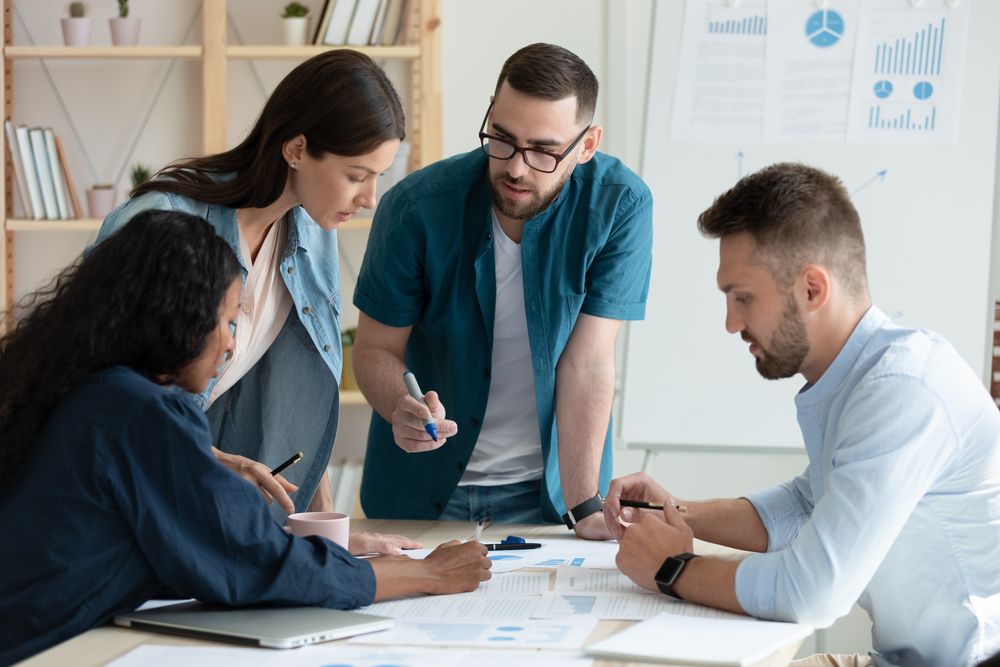 Key Points
As a small business owner, branding is crucial to marketing your products or services, and how the public perceives and experiences your company is determined by your brand.
A brand enables you to connect with potential customers, maintain their interest, and build enduring relationships.
You'll have a solid starting point if you do some background research.
Branding is an essential part of marketing your services as a small business owner. Your brand defines how the outside world sees and experiences your business. It helps you reach potential clients, keep them engaged, and form a strong, lasting relationship. Your brand should also communicate what problems you can help solve and target a specific audience.
All of these requirements are a big ask and if you haven't done much to build your brand so far it can be intimidating to get started. If you're not sure where to begin, start by defining your target audience. Explore other businesses who are marketing similar services to that group of people. What do you like or not like? What seems to work well? Doing some background research will give you a good platform to start from. Next, hone in on the following four areas.
1. Simplify Your Messaging
Explaining what you do may sound like a simple concept, but it's often one of the hardest things for independent professionals to get right. Prospective clients should leave your website or a conversation with a clear idea of the services you offer, not a vague understanding. When networking, it shouldn't take a five-minute explanation to tell someone what your business is about.
Pretend you are explaining your services to a stranger unfamiliar with your industry. How would you define your services in the simplest way possible? Starting with a clean, 1-2 sentence explanation is a helpful way to begin crafting your messaging. Once you've nailed down the simple summary of your business, write messaging that clearly defines the services you provide, the unique aspects that set you apart from your competition, and your goals and values as a company. You can always change this messaging as your business evolves, but writing it out now will be helpful in distributing your brand across numerous platforms.
2. Fine-Tune Your Professional Website
If you don't yet have a professional website, now's the time to make one. Once you have your site up and running, make sure it reflects one seamless, consistent message. Click through your site and pretend you are seeing it through the eyes of a prospective client for the first time. Is the messaging clear and representative of your business? If your branding uses a logo, color scheme, or specific font, does the website use these elements consistently? Your website should help increase brand awareness while providing an easy-to-use resource for prospective clients to gain information about what you have to offer.
3. Update Social Profiles
All of your branding efforts, including visual components, design elements, and messaging, should remain consistent across channels. This concept applies to any social media channels you use in marketing your business—LinkedIn, Facebook, Twitter, Instagram, etc. Growing your social network is a great way to find new clients and you'll want these profiles to reflect your most current branding efforts.
4. Create Brand-Relevant Content
Creating content relevant to your brand and industry is a great low-cost way to spread the word about your business and build your reputation. Content can take many forms depending on what you are comfortable creating and what your audience is interested in consuming. You might write a weekly blog on your website, start a podcast, write an e-book, or start a YouTube channel.
Any content you generate that further establishes your expertise and gets the name of your business out there is likely to work in your favor. Whatever content strategy you pursue, keep your original messaging in mind. Make sure what you say and how you say it is reflective of your brand and the values your company holds.

Subscribe to our
blog
Get a weekly email of our latest posts sent straight to your inbox
Learn

more

about the MBO Platform
FOR INDEPENDENT
PROFESSIONALS
your independent business with MBO
Engage, scale, and optimize
your independent workforce