6 Tips for Leading a Successful Client Meeting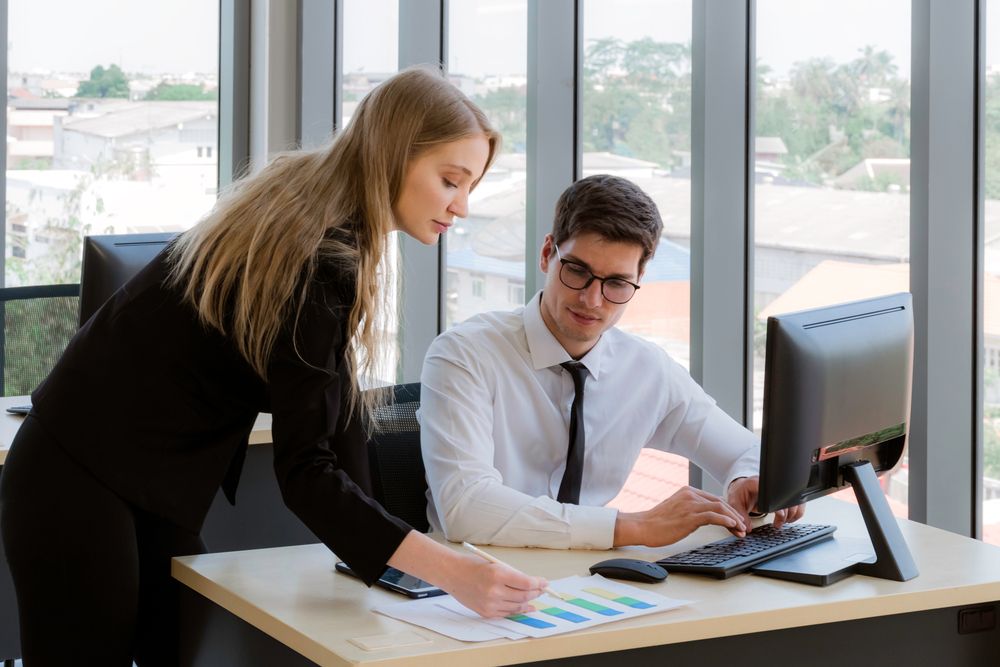 Key Points
Finding the ideal assignment and seeing your work and effort pay off is satisfying, but nothing is finalized until a contract is signed.
Create a strong business case and conduct yourself professionally whether you're speaking to a potential prospect about a proposal or meeting with an existing client to discuss chances for further work.
To lead a client meeting well and land your next consulting job, use these six tips.
Seeing your time and effort pay off by finding that perfect project feels good, but nothing is finalized until a contract is signed. Whether you're meeting with an existing client to review opportunities for additional work or speaking to a potential prospect about a proposal, it is important to create a solid business case and present yourself with professionalism.
Prepare for these conversations as you would any job interview: research the client and understand their needs, be ready to discuss why you are uniquely positioned to help solve their problem, and prepare examples that showcase your skills. Follow these six tips to lead a successful client meeting and land your next consulting contract.
1. Consider Your Story
When meeting with a client for the first time, you'll likely be asked that age-old interview question: so, tell me about yourself. Practice your elevator pitch—a concise, compelling statement that describes your business—but also be prepared to dive into further detail about why you do what you do and what makes your services unique. Take some time to reflect on your goals so you can highlight what is most important to you.
2. Show Off Your Expertise
What qualifies you to do the required work for this potential client? Summarize your experience and speak to specific examples of previous projects you've completed that align with what this particular client is looking for. Knowing your services inside and out and how to apply them to different situations will help instill confidence in your abilities. Communicate the value you have to offer and be prepared to answer any tough questions that may come your way. The client will also want to see references, so be ready to provide contact information or direct them to your professional website for case studies.
3. Update Your Industry Knowledge
As an independent professional, it's important to stay up-to-date on industry news. When meeting with a potential client for the first time, engage them in conversation by referencing a relevant industry trend or current event. This is a great tactic to start a dialogue, show off your knowledge a bit, and build rapport.
4. Match Your Services with Their Needs
One best practice when meeting with a prospect is to take some time to thoroughly research their company, industry, and background. Has the client's organization taken on similar work before? What sorts of problems or challenges have they encountered in the past few years? Who are their competitors and how do they differentiate themselves in their industry? Having a solid understanding of this background information will help you tailor how you present your own skills and services to align with their brand and needs.
5. Prepare Questions of Your Own
Similar to a job interview, an initial client meeting can be a good time to gather additional information and fill in any gaps you have questions about. Ask the client about their long-term objectives, organizational goals, and any significant changes that may be coming their way. If the client has undertaken similar projects in the past, what sort of approach has been successful or unsuccessful? Remember, a client must be a good fit for you as well. This is the time to see if what they are looking for truly aligns with what you have to offer.
Lastly, just like a job interview, be sure to present yourself well when meeting with a client for the first time. Dress appropriately, arrive on time, speak with confidence, and follow up with a thank you. With the right preparation, you can lead an informative meeting and confidently secure that next project.

Subscribe to our
blog
Get a weekly email of our latest posts sent straight to your inbox
Learn

more

about the MBO Platform
FOR INDEPENDENT
PROFESSIONALS
your independent business with MBO
Engage, scale, and optimize
your independent workforce