4 Self-Care Tips to Practice When Working Remotely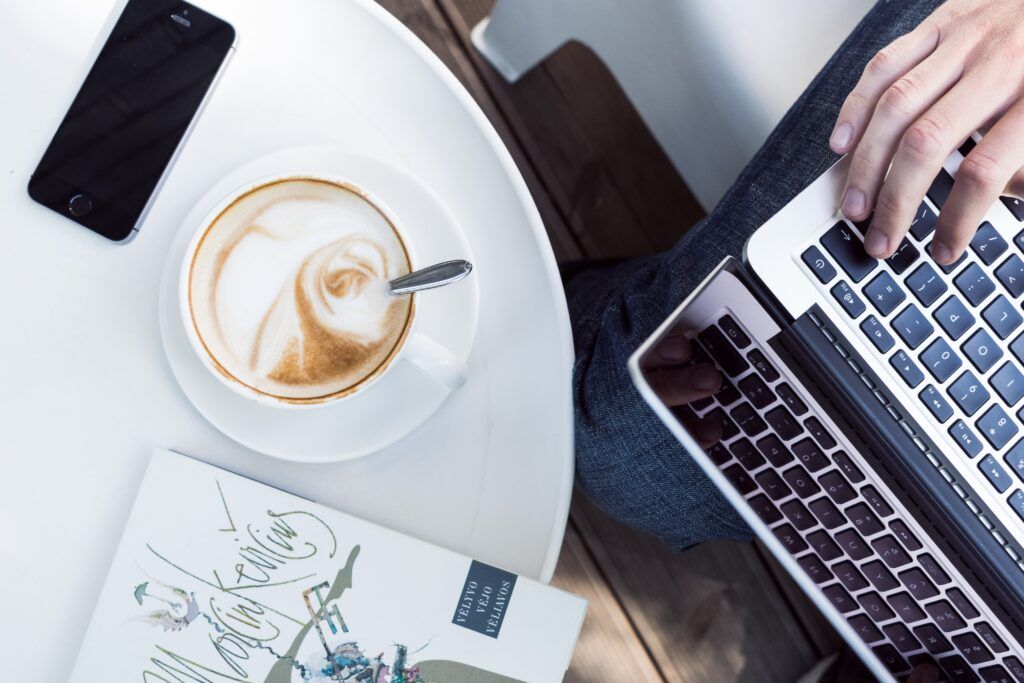 Key Points
Working from home has many advantages, including low setup costs, no commute to the workplace, and a flexible daily schedule, but it also has drawbacks.
Prioritizing self-care is just as crucial as producing high-quality work for your clients if you work remotely or conduct the majority of your small company from home.
Consider incorporating these four suggestions if you want to work from home effectively, happily, and with the least amount of tension.
While there are many benefits to working from home—minimal cost of setup, no commute to the office, a flexible daily schedule—it doesn't come without its challenges. There are distractions around every corner, it can be hard to shut down and stop working at the end of the day, and it can be lonely.
If you are working remotely or run most of your small business from home, prioritizing self-care is just as important as delivering quality work to your clients. When you're not feeling your best, productivity, creativity, and motivation can decline. In order to work from home efficiently, happily, and with minimal stress, consider adding in these four tips.
1. Create a Morning Routine
Developing a routine for your daily life will help give you a sense of structure when working remotely. While you aren't commuting to an office, try waking up around the same time each day and treat the first hour or so of the morning like your 'commute.' Enjoy a cup of coffee or tea, watch the news or read the paper, take a short walk to get your blood flowing—whatever morning activities sound appealing to you. This will help you get in the mindset for work each day.
Keep in mind that simple acts like organizing your workspace before sitting down to answer emails, getting dressed each day, and ensuring you get enough sleep each night can make a big difference. Without a routine, it can be hard to find motivation and get started on your list of tasks. If it helps, try setting an alarm on your phone for different parts of your routine that you want to complete each day, or make a to-do list and check off tasks as you complete them.
2. Designate a Space for Work
While working from your bed or the couch can be tempting, try designating a space in your home that is for work alone. If you want, you can always take a break and work from the back porch or your living room for an hour here or there, but a dedicated office space will help you maintain an important boundary between your home life and your work life.
When looking for an office space, look for an area with plenty of natural light and a door that you can close to help minimize noise when you are on calls. If those things aren't possible, get creative with space and use a corner of your living room or spare closet as a work station. Bring in a light with a lamp or try using a curtain to separate your work area. The most important things you'll need are a good internet connection, a comfortable chair or standing desk option, and office supplies relevant to your business such as paper, sticky notes, pens and pencils, etc.
3. Schedule Time to Reset and Refresh
Schedule regular breaks throughout your day. Pausing to stand up and stretch your legs for just five minutes every 45 minutes or so will make a big difference in your focus and productivity. Take a few longer breaks as well. Get outside for a run or a walk, do an online workout, read a book, or take a short nap.
Stock up on healthy food and snacks. When you get into a productive flow of work, you want to be able to grab something quickly that will help fuel you for the rest of your day. Do your best to stop working at the same time every day. When you work from home it can be easy to keep plugging away on a project or your to-do list, but overworking can quickly lead to burnout and stress. Creating work hours and sticking to them will help create a sense of normalcy and allow you to give your best self to both your clients as well as your family and friends.
4. Go Easy on Yourself
Working from home may sound idyllic, but in reality, it is not always easy. Its normal to feel isolated, anxious, or unmotivated at some point. When you're feeling down, take time to assess your emotions and have some solutions in place to help you get back to a positive state of mind.
Acts of self-care may be going for a walk outside, doing a short online yoga session, sitting down to 10 minutes of meditation, video chatting with a friend, or playing a video game. Meeting your physical and mental needs with good habits will help you feel good on a daily basis and maintain a good flow of work.

Subscribe to our
blog
Get a weekly email of our latest posts sent straight to your inbox
Learn

more

about the MBO Platform
FOR INDEPENDENT
PROFESSIONALS
your independent business with MBO
Engage, scale, and optimize
your independent workforce